Kevin O'Brien, BVN principal and professor of Creative Practice at the University of Sydney, is the final speaker to join the line-up of the 2019 Landscape Australia Conference.
This year's conference, organized around the theme "Cultivating New Agencies," includes big names in landscape architecture from Australia and abroad, including speakers from Singapore, Bangkok and Oakland, California. The one-day event takes place at the NGV International in Melbourne on May 11.
O'Brien will bring a unique perspective to the conference as an architect and academic. Since 2005, he has led the Finding Country project, which draws on Indigenous knowledge and acts as a guide for practice, teaching and thinking about landscape and architecture. O'Brien is a descendant of the Meriam Mir and Kaurereg peoples of the Torres Strait Islands.
In 2012, O'Brien brought the Finding Country exhibition to the Venice Architecture Biennale. It contained images from 50 designers and architects who'd been asked to take a piece of the Brisbane city grid and remove half of the built environment to explore the tension between Country and city. The exhibition was awarded the 2013 Karl Langer Award for Urban Design from the Queensland Chapter of the Australian Institute of Architects.
The broader aim of the conference is to examine the role of landscape in shaping the future through the design, planning and management of gardens, cities and regions. The speakers will explore the opportunities and challenges of practising in particular contexts, giving Australian practitioners the chance to learn from their local and international counterparts.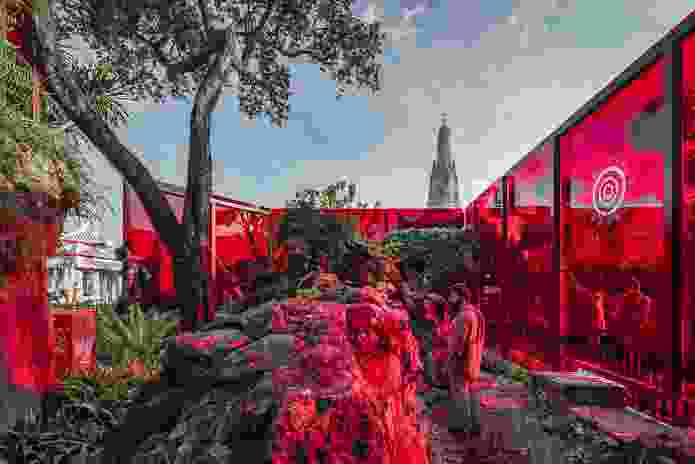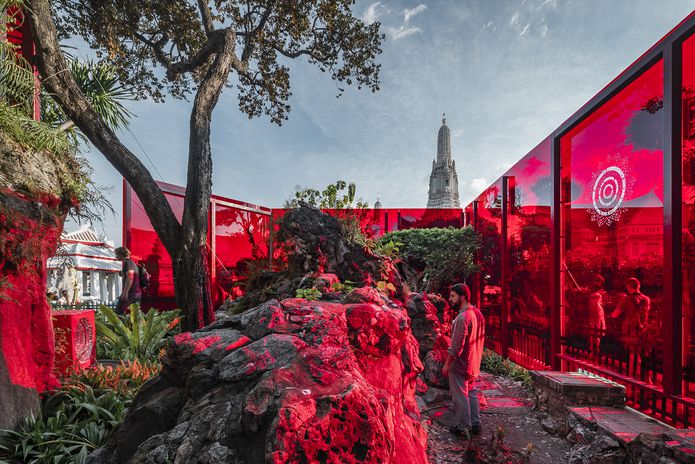 Coming from Bangkok for the event will be Sanitas Pradittasnee, founder of the fine art and landscape architecture practice Sanitas Studio.
Pradittasnee's interest in "sculptural space" manifests in work that is not easily categorized. Recent projects include In The Mountain, a site specific installation at Mae Fah Luang Garden in northern Thailand formed of hanging cotton fabric representing the negative space of Doi Tung mountain (2016), and Across the Universe and Beyond, a replica mountain bathed in red light exhibited as part of the Bangkok Art Biennale (2018).
Founder of the Oakland-based landscape architecture practice Hood Design Studio Walter Hood is also speaking, as is Helen Smith-Yeo of Singapore-based firm STX Landscape Architects
Australian speakers include Canberra-based Anna Chauvel of Place Laboratory; Jocelyn Chiew from Monash University's Buildings and Property division; and Australian public policy, evaluation and research analyst and academic, Roberta Ryan.
The 2019 Landscape Australia Conference is presented by ArchitectureAU sister publication LandscapeAustralia.com and Landscape Architecture Australia magazine, and organized by Architecture Media. It is supported by the Australian Institute of Landscape Architects, Ozbreed and Christie.
Purchase tickets to the conference here.
Related topics