The Byron Shire Council has adopted the Byron Bay Town Centre masterplan designed by landscape architecture and urban design practice McGregor Coxall, following an 8­–1 vote in favour of the scheme.
The council unveiled a draft masterplan for public consultation in April 2016.
The masterplan aims to see Byron Bay become a people-prioritized centre, with a redesigned foreshore parkland, a network of biodiverse streets and the flexible programming of public space.
The masterplan would see vehicle access and parking limited and moved to the edges of the town, and increased accessibility for pedestrians and cyclists. The plan also advocates shifting a transport interchange to make way for public space by extending the existing Railway Square.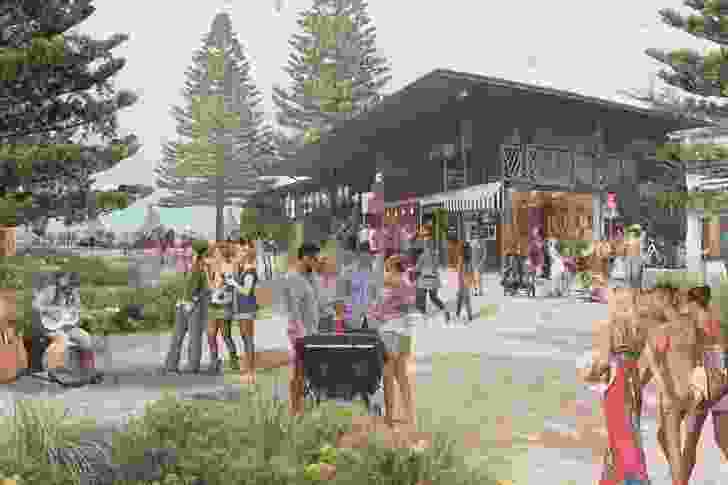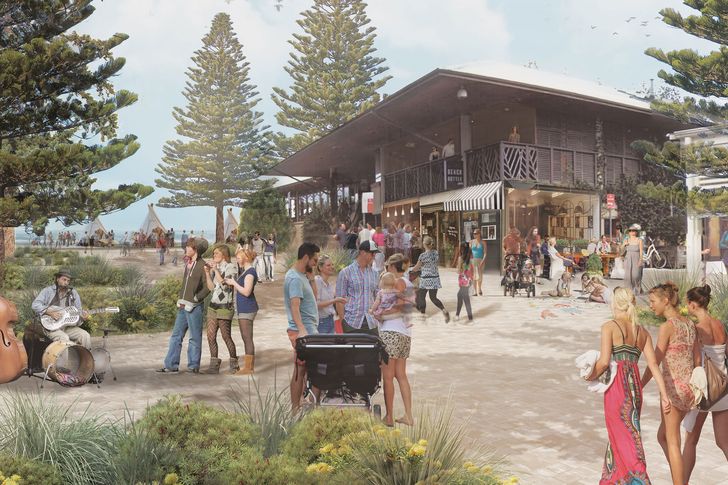 Other strategies included in the plan are the creation of heritage and interpretation tours, improving sightlines across the town centre by significantly reducing the presence of vehicles, activating streets and laneways and increasing greenery by adding more tree cover and creating an "Edible Street" lined with edible plant species on Marvell Street.
The well-known Main Beach area, one of twelve precincts identified in the masterplan, would have its car parking reduced and would see the redevelopment of its surf life saving club and the introduction of a new play space.
The iconic NSW destination is home to 9,420 shire residents but attracts about 1.5 million tourists a year.
Project director Philip Coxall said, "The plan establishes a flexible and responsive strategic framework that has the capacity to evolve as the needs of the community change in the future."
The team that developed the draft masterplan was led by McGregor Coxall working with the Byron Shire Council, but included place making consultant People Place amd Partnership, architecture practice Space Studio, planning organization Hill PDA and five others.
Related topics