The Royal Botanic Gardens Sydney has begun construction on its new horticultural display centre designed by PTW and McGregor Coxall.
Billed as "a jewel in the garden," the new building, dubbed the Calyx, is part of a major refurbishment of the Ken Woolley-designed Arc glasshouse, completed in 1987. The associated pyramid glasshouse, a well-known enclosure that opened in 1972, has been demolished to make way for the new building.
The building replaces an earlier proposal for the site, a "Biome", designed by Hassell, which the NSW government had announced in 2013. A Royal Botanic Gardens spokesperson told ArchitectureAU, "the original design was amended once full scope of costing was completed. The new design better met the needs of what we are trying to achieve."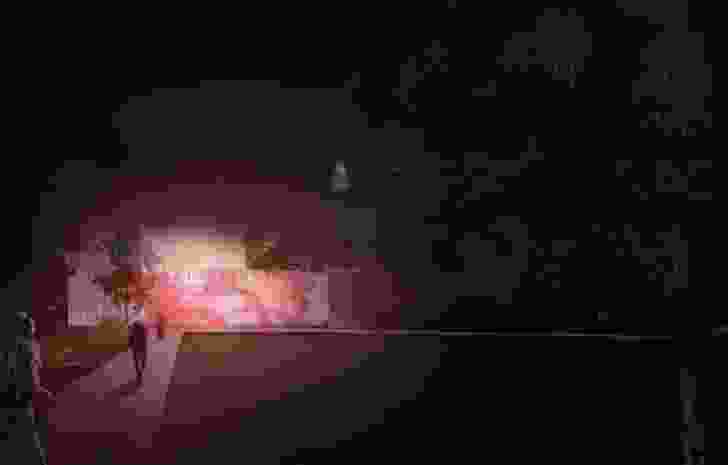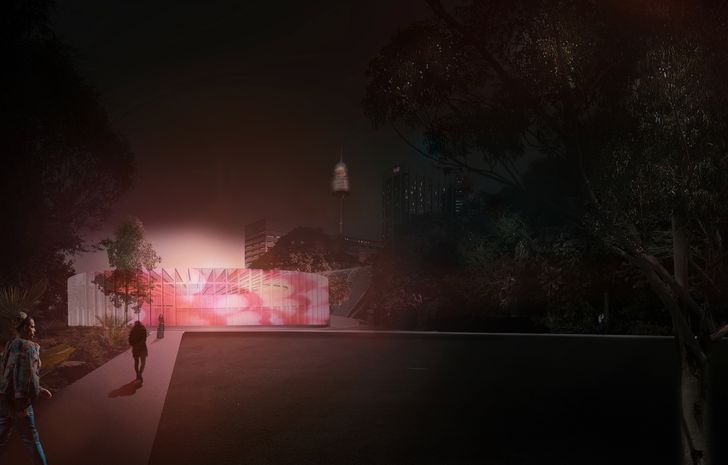 PTW, McGregor Coxall and builder Cockram Constructions were appointed following an invited competition in June 2014 with three other design and construct teams.
The design of the Calyx builds on the geometry set out by Ken Woolley's Arc. The building grafts onto the base of the Arc to create an integrated space with indoor and outdoor areas for exhibition. The addition creates an extra 530 square metres of display space, taking the total internal and external display area to 1,495 square metres.
The name "Calyx" refers to the outer casing of a flower bud. At the centre of the building is an "Iris" podium, which features a mirror pond and can be used as a flexible space for events as well as exhibitions.


Steel frames radiate from the centre to create the doughnut-shaped building. The landscape design also responds to the geometry, with two radial paths that both physically and visually connect the new structure to the surrounding gardens.
The Calyx has been described by the Royal Botanic Gardens' executive director as "a cathedral of plants" and will be the architectural centrepiece of the Gardens' bicentennial celebrations next year. The new centre will be operational from March next year and officially opened in June.