Canberra's roads, power poles and overpasses have been captured in an exhibition of work by landscape painter Chris Oates, whose work juxtaposes the "superficially mundane" with lush foliage in Infrastructure, now on show at the M16 Artspace.
The exhibition comprises sixteen gouache-on-paper landscapes, "with a focus on the interaction of bush, gardens, buildings and infrastructure."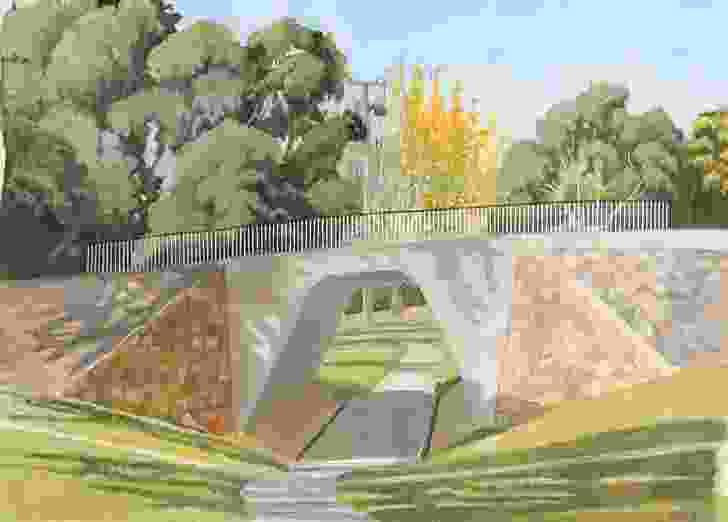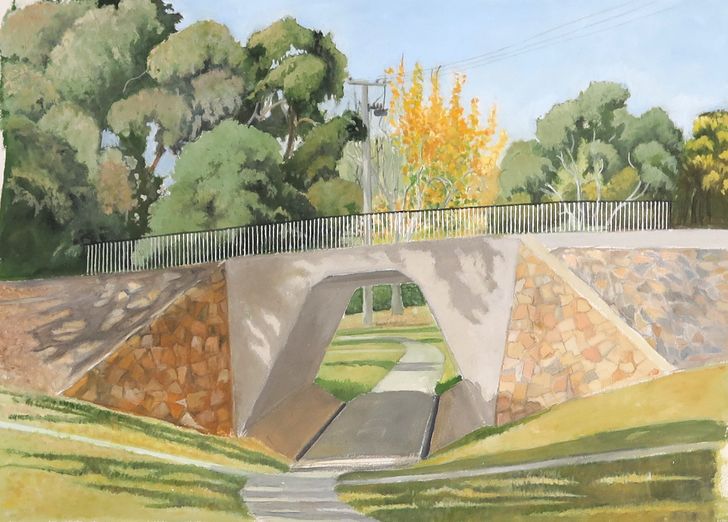 Among the subjects of Oates' paintings is the Bowen Place Crossing pedestrian and cyclist underpass by Lahznimmo Architects and Spackman Mossop Michaels, the much-praised winner of the Walter Burley Griffin Award for Urban Design at the 2016 National Architecture Awards, the 2016 Australia Award for Urban Design for Delivered Outcome – Small Scale, and the Infrastructure Award of Excellence at the 2016 National Landscape Architecture Awards.
Oates explained to ArchitectureAU that his interest in painting manmade structures stemmed from the way they interacted with the "clear light of Canberra."
"I became interested in incorporating architecture into my work – usually in its more utilitarian forms – bridges, underpasses, tunnels – because of its particular angles and shadows and the different colours that these brought out in superficially mundane surfaces."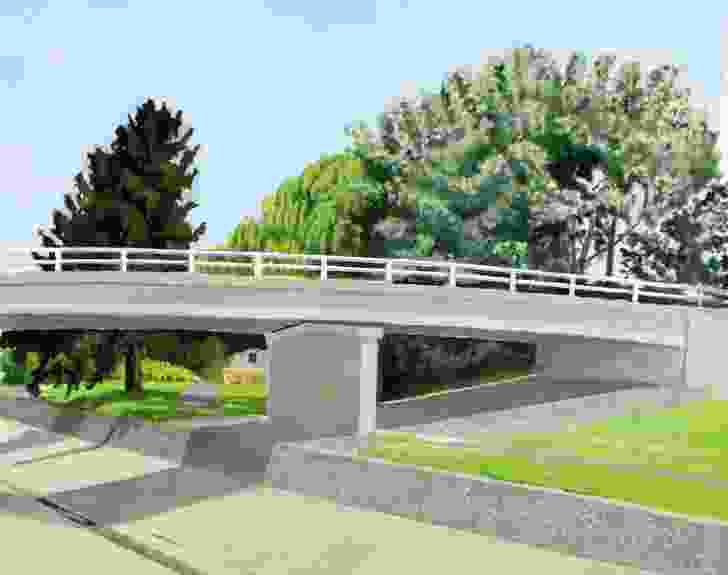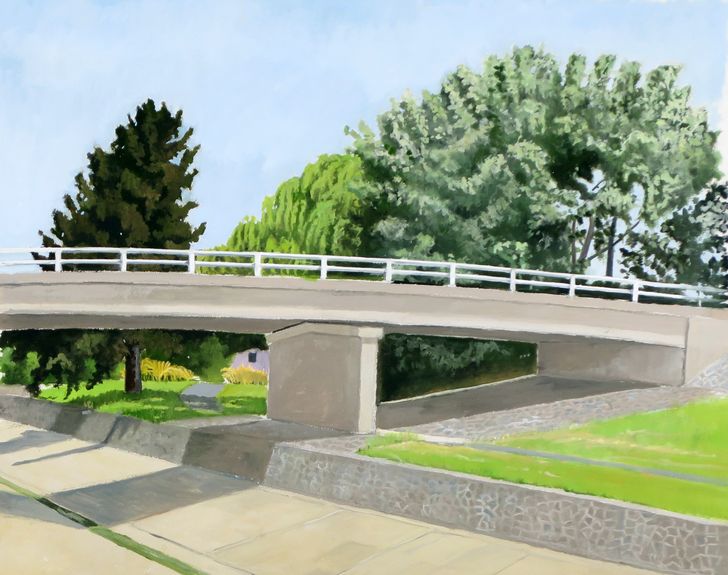 Of the decision to include the Bowen Place Crossing, Oates said he was inspired by "its originality, its clean lines and the challenges it presented in terms of the unusual surfaces – the subtle variations in the colour, texture of the walls and paving and the contrasts with the rust-red metal fencing and the soft green grass.
"I also liked the particular perspective issues involved in depicting the curved pathway and the tangle of trees in the background."
Oate's perceptions resonate with Roger Pegrum's assessment. In his review of the project in the 2016 March/April issue of Architecture Australia, he found it a "refreshingly minimalist" project that solved "modern-day problems of movement and safety with confidence and considerable panache."
Infrastructure is on at the M16 Artspace in Griffin, Canberra until 5 November. For more information, go here.
Related topics