Westside, the ACT Government's problem-plagued shipping container project, is moving to a new home.
The temporary park and social space is bound for popular mountain biking area Stromlo Forest Park.
The pop-up park and social space opened in Acton on the shores of Lake Burley Griffin in 2015 but has been out of use since April, after the National Capital Authority denied the Government's request for it to remain at the site.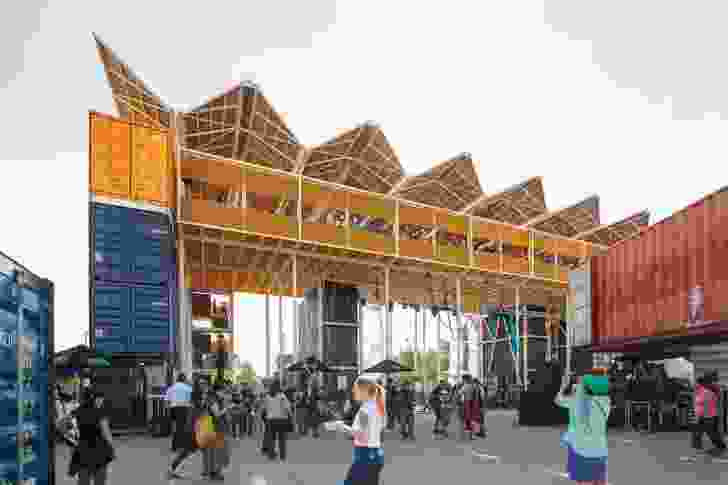 Designed by Cox Architecture in collaboration with Murtagh Bond Engineers and Stomping Grounds Collective, the container village was assembled from a number of prefabricated elements installed on site and is designed to be easily moveable.
The village, commissioned as part of the West Basin Waterfront development, will host a café and potentially a bike hire and maintenance business at its new location.
Chief Minister Andrew Barr told The Canberra Times that Westside would fill the need for retail and hospitality venues in Stromlo Forest Park, which attracts thousands of visitors every week.
The ACT Government initiated the development of the container project when it approached Cox Architects associate Ronan Moss to generate ideas for how the West Basin could attract visitors before its development.
Moss, who had previous worked on pop-up projects in New York, conceived the project as a site of cultural and social activation and based the container park on the concept of a town square.
"The nature of a square is something that creates the opportunity for multiple types of activity," Moss said at the time of its opening. "The square can become a place for sporting events, cultural events but also activated with retail and restaurants."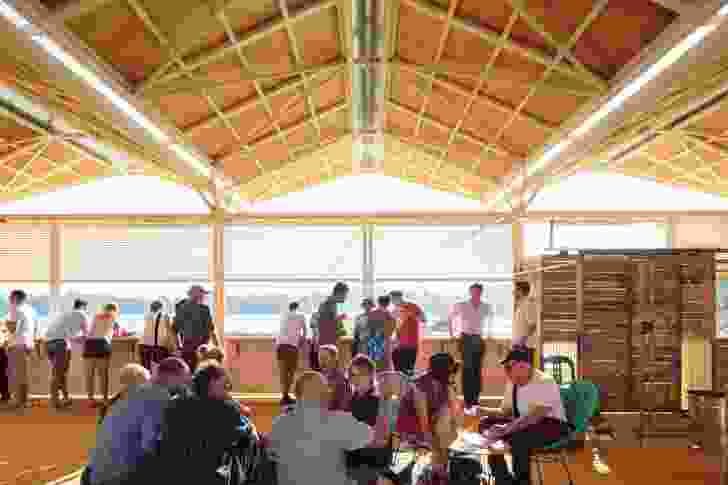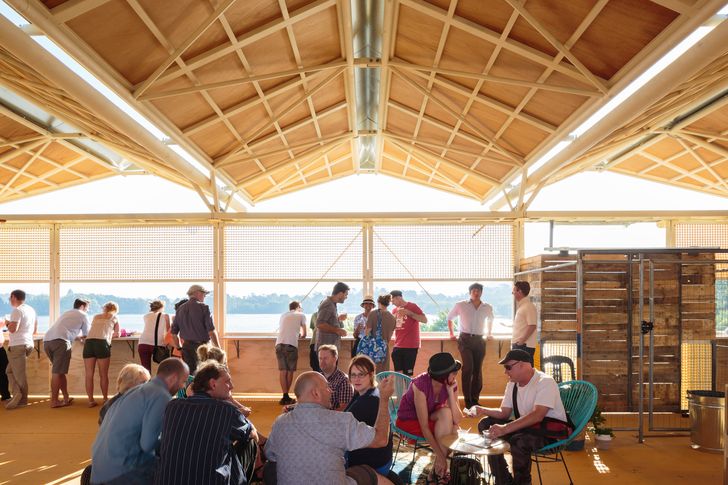 Moss described the structure, made up primarily of shipping containers and metal piping, as "Meccano-like." He said the rawness of the elements creates a grungy feel, "challenging stereotypes of the always quiet, clean and tidy Canberra."
The Westside container village was plagued with delays and cost overruns. While its construction was initially reported to cost just $800,000, the government has since revealed that the cost of building and maintaining the village has been almost $2 million, The Canberra Times reported. The National Capital Authority chief executive Malcolm Snow labelled the project a "damp squib" and expressed concerns about the "lack of activity" at a senate estimates committee in May 2015, shortly after the village opened.
However, ACT's chief minister Andrew Barr disagreed. "This view clearly isn't shared by the more than 25,000 people who've already attended events like Art not Apart and the National Capital Rally at Westside - or the couple who've chosen it as their wedding venue," he said.
The announcement of the container park's new location follows the government's commitment to spend $38 million to reclaim 4.1 hectares of Lake Burley Griffin at West Basin.
Related topics