The CAPITheticAL competition, for the design of a hypothetical Australian capital, announced its winners on 14 March at the Gallery of Australian Design. Over 1200 registrations were received for this competition when it asked students and designers in 2011–12 to speculate on how an Australian national capital might look if it were created today. Entries came from twenty-four countries with seventy-four entries from Australian participants, seven of which were from Canberra.
In May 2012, twenty entries were shortlisted by the jury of: Professor Barbara Norman (chair), Dr Catherin Bull, Councillor John McInerney, Callum Morton and Professor Alastair Swayn. Finalists were selected from forty-one student entries and seventy-three open category entries, from Australia and overseas. CAPITheticAL marks the centenary of Canberra in 2013.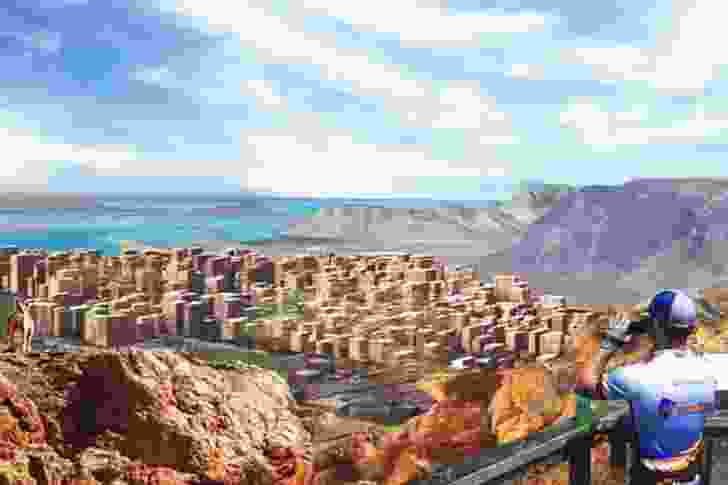 First Prize
The Northern Capital by Ecoscape Aust (Fremantle). The Northern Capital creates a prosperous and resilient city that is part of the Asian region and the world. The placement of federal power in The Northern Capital symbolizes Australia's commitment to the region. The new capital would represent a rebirth for Australia – one that would include an indigenous role in both government and economic growth.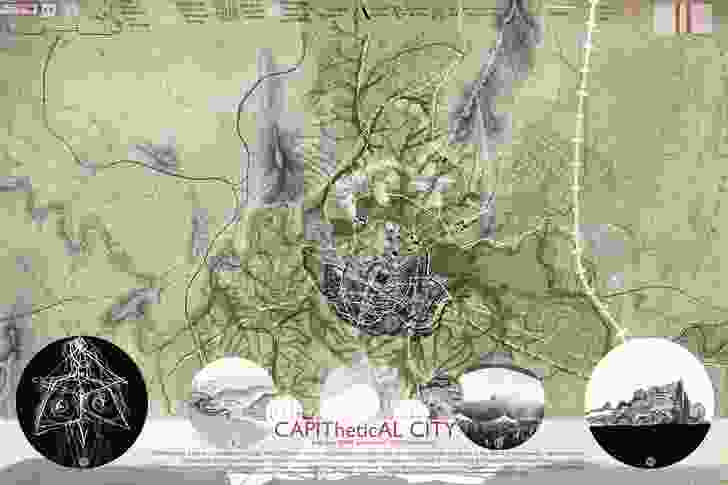 Second Prize
Sedimentary City by Brit Andresen and Mara Francis (Brisbane). Sedimentary City explores place memory and place continuity: it introduces from the past qualities that continue to engage the imagination. The late-twenty-first-century layer has evolved as a defensible, convivial, micro capital city ringed by extensive productive fields, outlying fold-out shelters and mobile camps, restored memorials, treasure houses and meeting grounds.
Commendation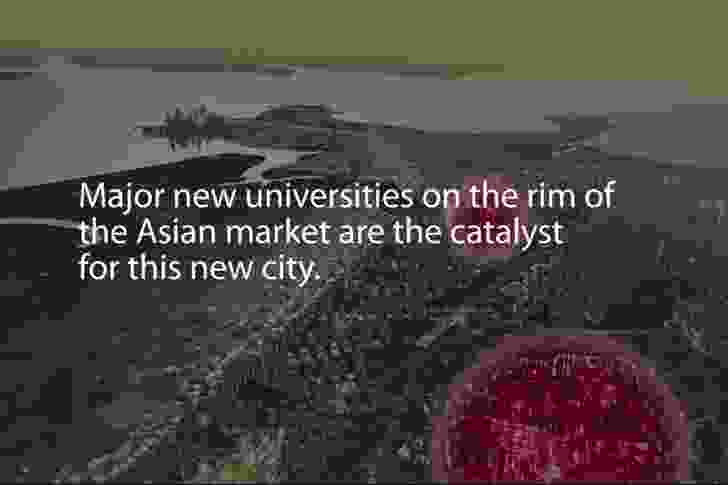 Mega Regions by Dr Julian Bolleter and Professor Richard Weller (Perth). Mega Regions proposes a "new north"; a twenty-first-century Australasian city appended to Darwin. The concept derives from matching Canberra's early-twentieth-century urbanism with its twenty-first-century counterparts. The three major catalysts for the urbanization of Darwin are relocation of the airport, expansion of the port and the creation of a high-quality international university.
Student Prize
Proto: Capital by Kate Dickinson and Annabel Koeck (Sydney). Explores an adaptable design of participative, networked parts to best serve the changing needs of a nation. Canberra will not just be a capital city but a "nation's capital"; a prototype for others, using research and diffuse forms of urbanization supported by an elaborate network of hydrological, agricultural and experimental infrastructures.
View finalists list here.
Jury comment
The jury made a unanimous decision in its final overall recommendations, and believes strongly that the top three entries form an important and integrated narrative about the future challenges and the nation's capital, that include: better connecting to the north, our indigenous communities in that region and to SE Asia; recognizing and responding to extreme weather and climate change and living with our environment; and embracing regional Australia as a critical consideration in our strategic national vision.
Exhibition
6 March – 7 May 2013
Gallery of Australian Design Canberra
Full calendar of Canberra Centenary events
Related topics