Two proposed Nightingale housing developments will proceed after both were approved.
The Six Degrees Architects-designed Nightingale 2.0, to be located in Fairfield in Melbourne's inner north-east, was approved by the Victorian Civil and Administrative Tribunal (VCAT).
The development proposes 20 apartments (four one-bedroom, 12 two-bedroom and four three-bedroom) contained in a five-storey building. It will be situated adjacent to a railway station and will have no car parking. Instead, it will provide two to three bicycle parks for each apartment, totalling 46 spaces, and a green travel plan to facilitate public transport use and membership of a car-share scheme. The proposal was approved by Darebin City Council but was challenged in the tribunal by a local resident.
The issue of no car parking has become a contentious issue that has dogged the Nightingale housing developments since the first project in Brunswick was proposed by Breathe Architecture in 2015 and was approved by the local Moreland City Council. VCAT then revoked its planning permit and required the application to be amended with the inclusion of three car park spaces.
The recent VCAT decision to approve Nightingale 2.0 included the approval of a reduction in car parking spaces to zero. VCAT member Susan Whitney described the proposal as "a well-designed, visually interesting and well-considered building with an active ground-level frontage, on what is a well-located but underutilized site in the Fairfield Village Activity Centre."
She also said in her decision, "I find this to be an appropriate and acceptable outcome […] based on the site's excellent access to public transport, most notably the Fairfield Railway Station; the site's location in an activity centre, which results in daily needs and services being highly accessible via bicycle and foot; and the policy framework within the [local planning scheme] that contemplates applications for the waiver of car parking."
Whitney also indicated that the local planning policy framework was a key factor that led to the Nightingale 2.0 proposal successfully achieving a parking waiver.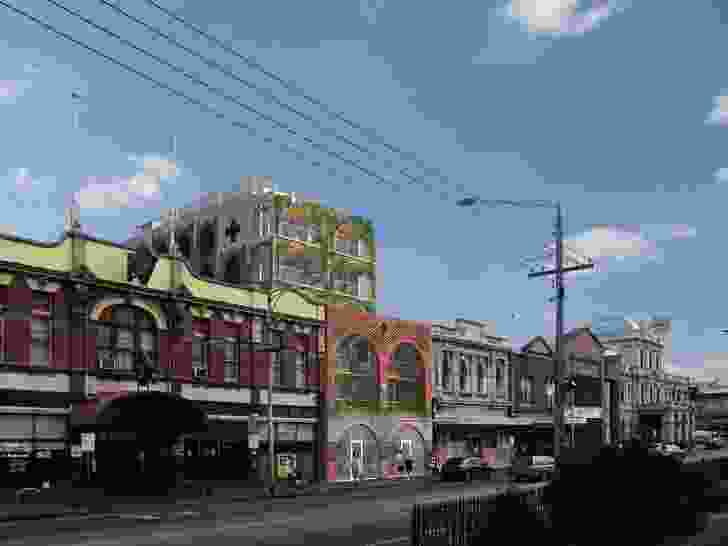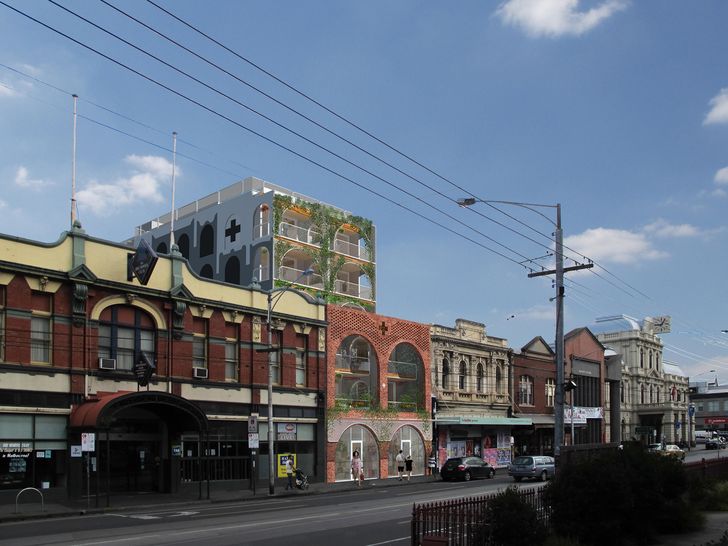 Nightingale 3.0 designed by Austin Maynard Architects was recently approved by Moreland City Council.
Car parking was again the main subject of debate in the council's urban planning committee meeting.
Nightingale 3.0 will feature 20 apartments (four one-bedroom, fourteen two-bedroom and two three-bedroom) over seven storeys and includes a rooftop garden, communal laundry and photovoltaic cells on the roof. It will be located on Sydney Road in Brunswick and because of its close proximity to a railway station, a tram line, local buses and car share options, the proposal includes a green travel plan in lieu of car parking facilities.
The council's urban planning committee voted six to two in favour of the proposal. Councillor Mark Riley said, "This is an exemplary application – the kind of application the council is looking for."
On the issue of the lack of car parking, he said, "The people who are buying here are [doing so] because they are sacrificing their cars. It's exactly what we want in this city, exactly what we need."
Nightingale Housing is an architect-driven model for apartments that its proponents say challenges the status quo of speculative multiresidential development by producing environmentally, socially and financially sustainable housing. At present, it has 16 licenses for apartment developments in Victoria, New South Wales and Western Australia. The first Nightingale project is currently under construction.
Related topics