Leadership change at Australian Institute of Architects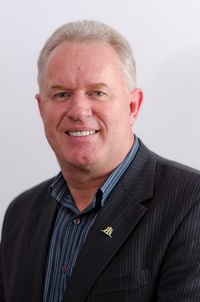 David Parken will depart from his role as CEO of the Australian Institute of Architects, after more than a decade in the position.
Parken became CEO of the Institute in 2004, following a year served as the national president.
During his tenure, Parken has overseen growth in the Institute's membership from 9,000 to 12,000 members through the introduction of the A+ Membership program and the expansion of member services and events.
The Institute has developed collaborative relationships with key industry associations under Parken's leadership, including the Green Building Council of Australia, Planning Institute of Australia, Consult Australia, Property Council of Australia and Architects Accreditation Council of Australia.
Nationally, Parken has represented the Institute on various boards of peak bodies such as the Australian Construction Industry Forum, Australian Services Roundtable, Australian Sustainable Built Environment Council and Built Environment Meets Parliament.
Internationally, Parken has been instrumental in developing Memoranda of Understanding with fellow architects' institutes in the USA, Singapore, Malaysia, Canada and New Zealand, as well representing the Australian Institute of Architects as the chair of the Canberra Accord from 2011 to 2013 and as Vice President Oceania for the Commonwealth Association of Architects from 2013 to 2015.
The current national president, Jon Clements said, "On behalf of National Council I would like to thank David for his ongoing commitment to the profession and congratulate him on his significant achievements over the last decade."
Parken will remain in his role while the National Council develops a transitional plan to appoint a new CEO.