Reinventing and reimagining old techniques and materials was one of the stand out developments at this year's Maison & Objet Asia in Singapore. The re-creation of concrete panels and traditional mosaic tiles in new lightweight and recycled materials make modern applications endless. Handcrafted and bespoke ranges also featured prominently, such as the stunning, colossal custom pots from Belgium company Atelier Vierkant. Still trending in lighting and furniture are traditional woven techniques with altered scale such as the furniture range form Tribu and Schema.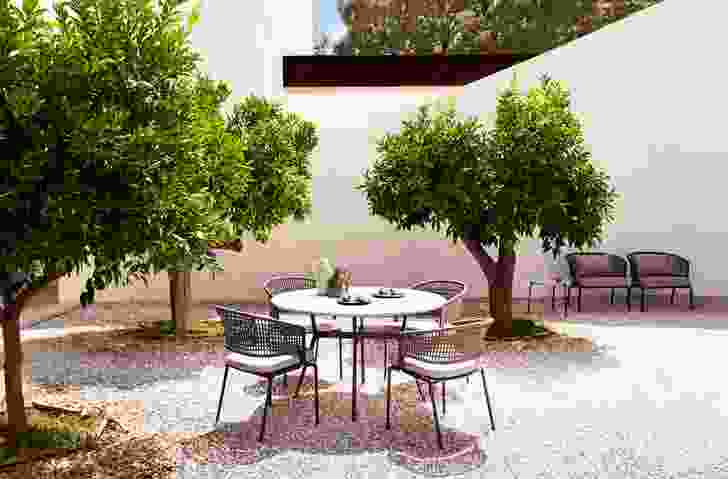 Contour armchair from Tribu
The elegant, unbroken outline of its powdercoated frame gives the Contour armchair its name. Italian designer Piergiorgio Cazzaniga does with Contour what he is good at: making complex designs appear effortless. The collection is characterized by a powdercoated stainless steel tube that follows the outline of the chair in one continuous line. With a lightness of touch, the open weave of the backrest appears to float unsuspended around the seat. The weave is made of weather-resisant Tricord and gives extra support to the back. The seat is upholstered with a water-repellent cushion that can be easily removed.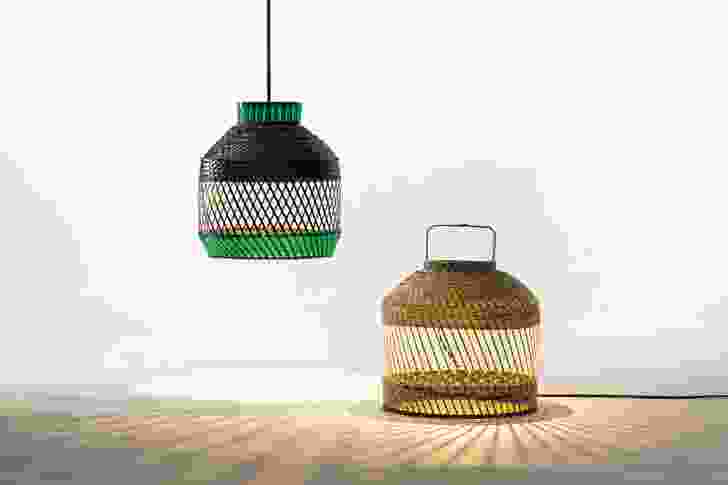 Gabbia lights from Industry+
Designers Ryosuke Fukusada and Rui Pereira wanted to create a product that merges traditional and industrial techniques. The result is the Gabbia lamp, a unique combination of shadows and colours, achieved by using materials from different sources. The designers were inspired by a simple woven basket, and this form led them to create a new function and form. The lamp is made in a small bamboo basket-weaving village that specializes in small-scale objects.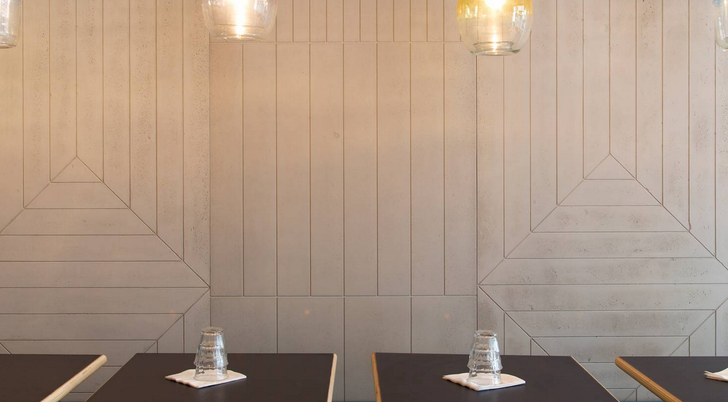 Custom concrete panels from Concrete LCDA
Concrete LCDA pair its exclusive Beton Lege technology with its perfect mastery of solutions specific to retail design, hospitality design and other applications. Concrete is a very contemporary mineral material, which helps create high-quality atmospheres. Concrete LCDA's long-term partnership with IKKS enabled the company to understand what companies expect in terms of customization, effectiveness and the adaptability of technologies. From this, Concrete LCDA developed a range of wall solutions that can be made to measure and used in reception desk areas, counters, display windows and bars.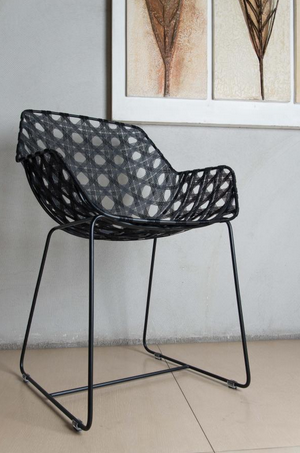 Espalda Host chair from Schema
Filipino designer Antonio "Budji" Layug studied at the New York School of Interior Design. Budji spent years travelling the world, expanding his understanding of foreign culture, art and design. Upon his return to the Philippines, Budji began to explore his native country's landscape. In the mid-seventies, on a beach, Budji was fascinated by the skill of two men building a traditional bamboo outrigger canoe. Budji began to design furniture that incorporated traditional techniques and indigenous organic materials such as pandan, bamboo and Philippine hardwoods to create sleek, elegant and thoroughly post-colonial pieces. The Espaldo Host chair is one of these pieces, featuring these special weaving techniques.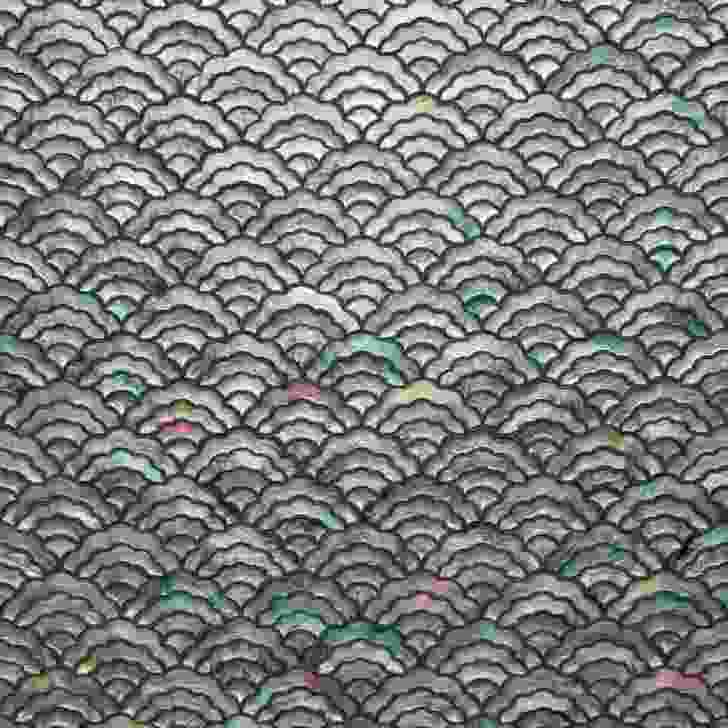 Mosaic titles from Sonite Surfaces
Sonite mosaics are crafted from the finest quality materials to create one-of-a-kind surface decorations. The mosaics are thinner and lighter than conventional ceramic or glass varieties, allowing them to be easily applied not only on walls and ceilings but also in hard-to-fit spaces including corners and edges, curved areas and table and countertops. Each design within the Mosaic product line has its own distinct appeal and will convey a singular presence in any space used.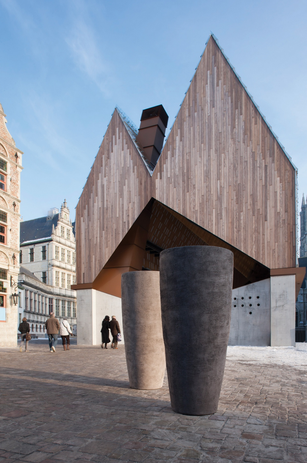 AH pots from Atelier Vierkant
Available in black, red, grey or white, these enormous pots weigh up to 250kg and measure up to 226 centimetres high. Made by Belgium-based family-owned company Atelier Vierkant, each pot tells a different story, with the finish, character, texture and structure of the pot dependent on the creativity and hands of the craftspeople. The craftspeople even mark the pot's inside with a small logo, as if to say "I'm proud to have made this vase."
Related topics