As a teenager, before he really knew what industrial design was, Christopher Boots welded, concreted and knocked together objects in the family shed. Among them were furniture and lamps, as well as a life-sized giraffe made of scrap metal and chicken wire that filled the backyard. "I still can't believe my mum let me do that," the Melbourne-based lighting designer says of that memorable monstrosity.
Christopher's adolescent drive to create was eventually refined through a Swinburne University of Technology industrial design degree. In 2005, just months after he completed the degree, he went with his friend Volker Haug (now another dynamo of lighting) to the studio of prominent lighting designer Geoffrey Mance. After Mance tragically passed away in 2007, Christopher became one of the studio's very young directors.
In 2011 Christopher went solo, launching the Christopher Boots brand with a collection of elegant pendants that draw on geometry, science and nature. The first of these was Simple, a family of expansive, slightly industrial rods arranged into the shapes of the letters in their names, such as Simple I and Simple X. The angular skeleton of his ORP (Oblique Rhombic Prism) light was based on principles found in Kabbalah and sacred geometry. Then came BCAA (Branch Chain Amino Acid), in which spherical globes are the atoms of a molecule bound together by lacquered brass.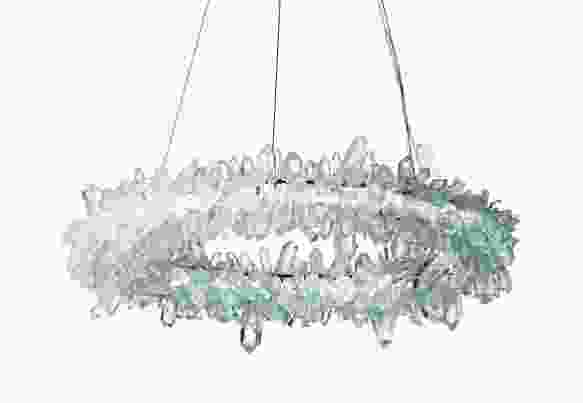 Always querying how an object will tarnish and collect dust ("I want it to look even better as it gets older"), Christopher has left Simple's copper elements raw so that they absorb the fingerprints of anyone who touches them. Such interactivity is crucial to the designs: Diamond Ring features a rare earth magnet with attached quartz crystals that can be removed for cleaning or even rearrangement, à la floristry. Christopher is also exploring technologies that could be used to create lights that alter depending on the number of people in the room, or on the quality of light already present.
Throughout 2012, Christopher will evolve his collection from pieces that draw on the atomic level to also include those inspired by larger organisms. There will be feathers, textures and colours. "My intention has been to start the brand as something that is relatively simple and almost arrestingly unassuming, and then as the collection develops it gets quirkier, stranger, maybe even sculptural, but stays true to that small batch ethos," he says.
Christopher, assisted by the specialist skills of local artisans, assembles all the lights at his studio in Footscray, Melbourne. With his collection recently released to the gargantuan US market, this hands-on process could soon become far more intensive. But the kid who brought giraffes to a suburban backyard is up for the challenge.
Source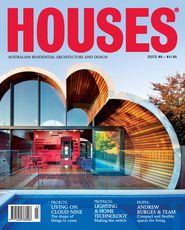 Related topics