A new piece of public architecture for the New South Wales Lower Hunter Valley town of Maitland has officially opened.
The Maitland Riverlink Building, designed by CHROFI, effectively forms a contemporary grand "sculptural gateway" arch for the town and provides a link between its main street and the Hunter River.
The building is a long-awaited centrepiece of a plan to revitalize a 270-metre-long retail and business precinct in the city centre, now known as The Levee. The area is subject to a significant regeneration masterplan prepared by a team led by McGregor Coxall.
The Maitland Riverlink building forms part of stage two of the masterplan and is intended as a catalyst project for the redevelopment of the waterfront.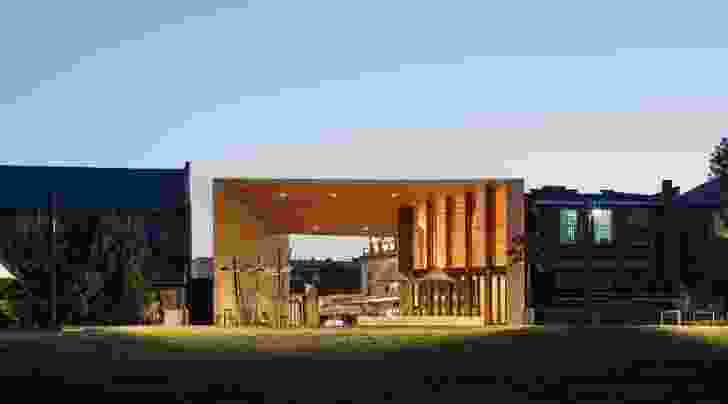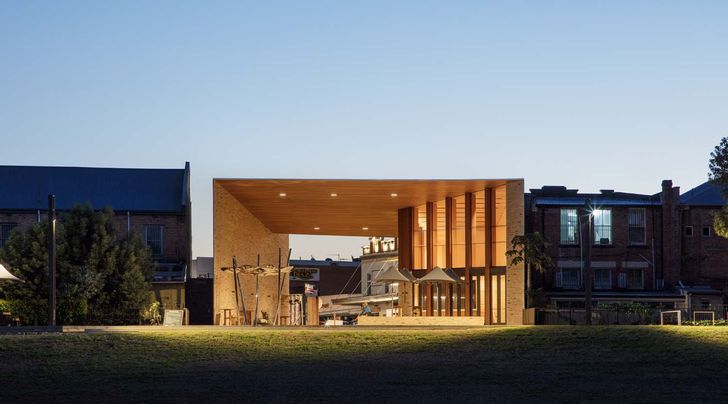 The building "is changing how the Maitland community engage with the river," said Tai Ropiha, director of CHROFI. The city has been periodically devastated by floods and, according to Rophia, locals no longer see the river as an asset but as a threat to the community. CHROFI see the The Maitland Riverlink building as an opportunity to redress that dynamic.
The arch form of the building frames views from the main street to the river, reframing it as a community asset. The building comprises a cafe, public amenities and a covered public space. It creates a "public living room" for the city and is a landmark when viewed from the river.
Inserted into the row of historic buildings, the Maitland Riverlink forms its own strong civic identity but also complements the existing context in scale and materiality.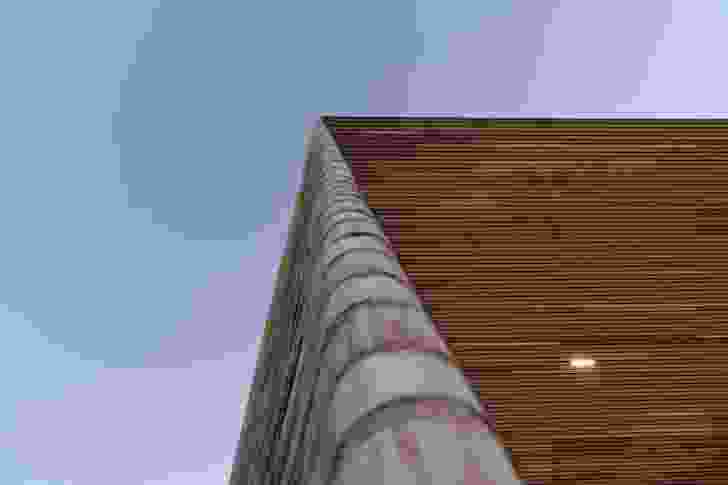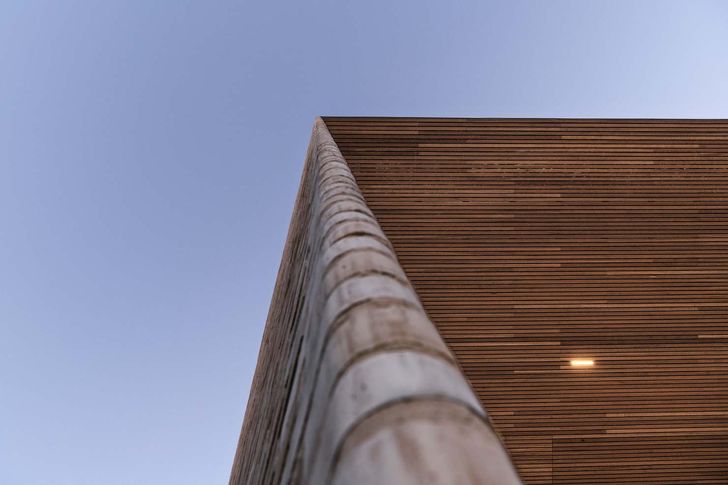 The building is constructed using handmade bricks and timber which complement the existing sandstone texture in the city. Unique corner bricks are used to achieve the sharp, acute angles of the building's form.
"The Riverlink Building is a wonderful addition to The Levee and it will really strengthen the city's historic relationship with the Hunter River," said mayor of Maitland, Loretta Baker. "It's a beautiful building that we are very proud of and that our community will use for generations to come."