Chrofi has won at the 2018 Blueprint Awards, an international architecture and design awards program convened by bimonthly British magazine Blueprint.
Its project, the Maitland Riverlink, was awarded Best Public-Use Project with Public Funding. The project is a significant new piece of public architecture completed in 2018 for the New South Wales Lower Hunter Valley town of Maitland, and forms the core of a push to revitalize the town's business precinct.
The practice was also shortlisted for its Lune de Sang Pavilion, the final piece in a series of concrete structures designed by Chrofi in Byron Bay.
Elsewhere, John Wardle Architects was shortlisted for for Tanderrum Bridge, designed in collaboration with NADAAA and Oculus. The bridge, in central Melbourne, has been widely celebrated in awards programs, winning the 2017 Victorian Premier's Design Award for Architectural Design, the Australian Urban Design Award for Delivered Outcome – Small Scale and the Melbourne Prize at the 2017 Victorian Architecture Awards.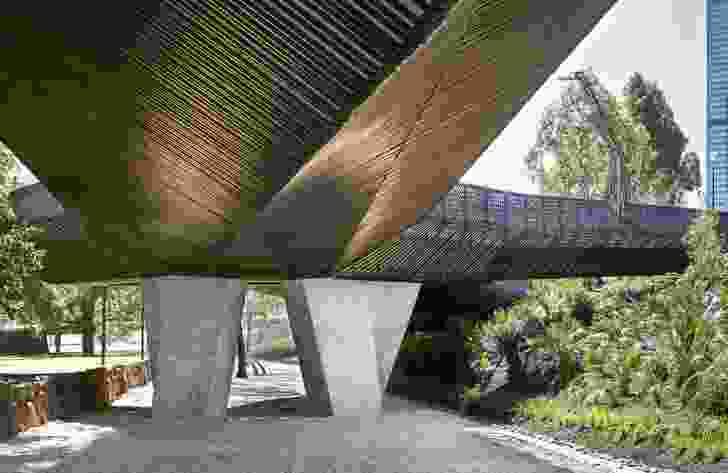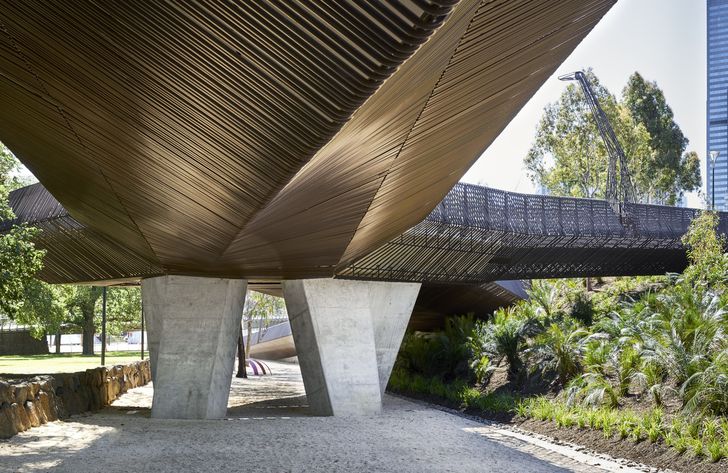 The practice was also shortlisted for its Learning and Teaching Building at Monash University, which opened earlier in 2018. The project also is shortlisted in the 2018 National Architecture Awards.
Tasmanian architecture practice Liminal Studio was also shortlisted in the Product Design category for a striking furniture suite containing woven component designed in collaboration with Vicki West and the Indigenous pakana community.
The awards were judged by an international panel of architects and designers, including Amanda Levete (Amanda Levete Architects), Ben Van Berkel (UN Studio), Daniel Libeskind (Studio Libeskind), Ole Scheeren (Büro Ole Scheeren), Fernanda Marques (Fernanda Marques Arquitetos Associados) and David Adjaye (Adjaye Associates).
The Australian projects shortlisted are:
Best Public-Use Project with Public Funding
Maitland Riverlink – Chrofi
Tanderrum Bridge – John Wardle Architects and NADAA in collaboration with Oculus
Best Public-Use Project with Private Funding
Learning and Teaching Building, Monash University – John Wardle Architects
Best Non-Public Project: Residential
Lune de Sang Pavilion – Chrofi
Best Product Design
mulyatina – Liminal Objects in collaboration with Vicki West