The City of Gold Coast has revealed preliminary designs for a large, multi-purpose "civic hub" in Coomera.
The proposal calls for an "all-in-one" building on a site next to a Westfield shopping centre and close to Coomera Train Station. It would contain a library, co-working spaces for non-profit organizations, a theatre, a customer service centre, and offices for councillors.
The centre is intended to cater to a predicted population of more than 200,000 by 2041 – more than double the current population in northern Gold Coast. The design will also allow for the expansion of council services.
In response to a query from ArchitectureAU, the council declined to name the architect involved in producing the preliminary design, saying "Much of the details around the project, including design and funding, are commercial in confidence."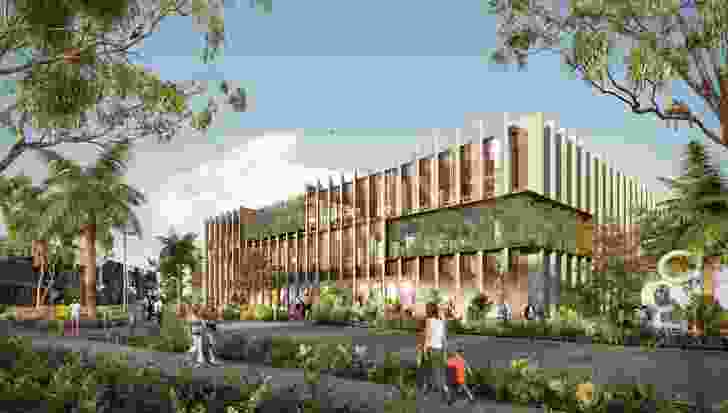 The combination of civic organizations and council facilities in a single building is in keeping with an Australia-wide trend. Similar projects include a planned complex in Coffs Harbour by BVN and the Victorian Government's "GovHub" projects in Ballarat (by John Wardle Architects), Bendigo (by Lyons Architects) and the Latrobe Valley (by WMK Architecture). The rationale provided for the centralization of these services is usually based on reducing cost and creating more convenience.
The council agreed to progress the project at a meeting on 19 February. It will now pursue contracts for the buildings delivery, including the detailed design process.
Related topics