Melbourne architecture practice Clarke Hopkins Clarke has completed a second housing project in inner Melbourne for Women's Housing, an organization that provides safe, secure and affordable housing for women at risk of homelessness, which includes women over 55 and women who are forced to leave their home because of family violence.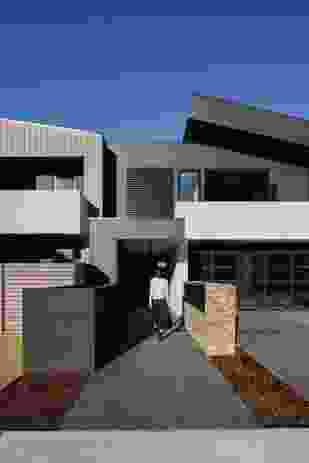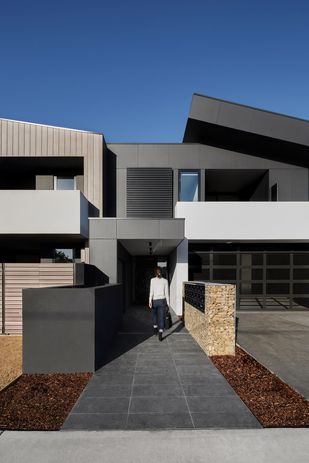 The building, in the Melbourne suburb of Newport, contains 20 one- and two-bedroom apartments across three levels. The apartments on the top floor are set back, which create outdoor terraces for the eight uppermost units. While the complex features a number of apartments, from the street it presents as two large townhouses with timber exteriors, echoing the weatherboard houses that are prevalent in the neighbourhood.
Given the building's purpose, the brief laid out strict security requirements. The entrances of each of the apartments are highly visible from the shared spaces and corridors, allowing for a high level of passive surveillance.
Toby Lauchlan, Clarke Hopkins Clarke partner, said, "Creating housing that gives residents a safe, long-term family home that is socially and financially sustainable, was the most important consideration throughout the design process.
"Our aim was to create simple, refined and purposeful apartments that take on the look and feel of a traditional family home, promoting social inclusiveness, fitting naturally into the surroundings, redefining the affordable housing proposition."
With this in mind, the apartments were simply designed and built, and feature light-filled living spaces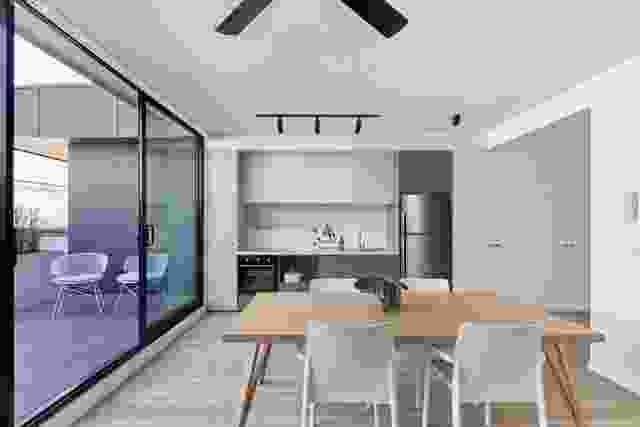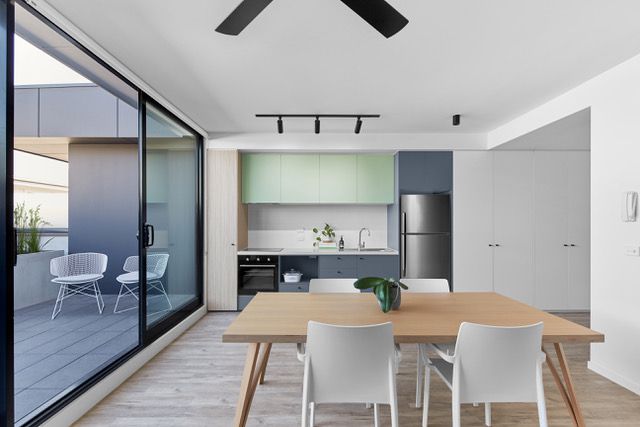 Tenants were taken from the state's public housing waiting list. The "affordable" rent is set at 75 percent of the local market rate or at 30 percent of the household's income. To be eligible for an apartment, households must have incomes under certain thresholds (depending on the number of people in the household), not own property and be able to live independently.
"These important homes needed to be durable and low maintenance, but we also wanted to create unexpected contemporary and stylish homes," Lauchlan added. "Our desire was to move beyond 'affordable housing' and design homes that people are proud to live in and that connect them to the community, which is vital to their quality of life."
The apartments also boast a range of sustainable features that both lower the building's carbon footprint and lower maintenance and energy costs for its inhabitants. These include a cool coat roof treatment, double glazing, rain gardens and rainwater tanks. The building has a minimum 6-star NatHERS rating.
The Victorian government provided a $5.5 million grant to the project through the Victorian Property Fund. In a statement, the Victorian minister for consumer affairs, Marlene Kairouz, said that the government was funding projects like the Newport homes because "women and children escaping family violence often face the immediate challenge of finding a new home."
"That's why we have stepped in to fund these units that are safe, secure and that will help rebuild lives."
Related topics