A reworked design for a multi-use development in Sydney, designed by CO-AP and Smart Design Studio, has been submitted for consideration by the City of Sydney. The development, known as GS15, would be located on a site on Zetland Avenue in the heart of Green Square, the rapidly developing suburb that is pushing the bounds of high-density living in Australia.
GS15 comprises four buildings ranging from four to 22 stories, together containing 323 apartments. The proposal was redeveloped following council feedback.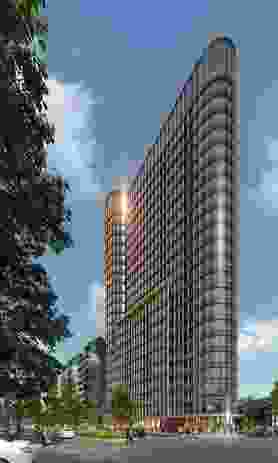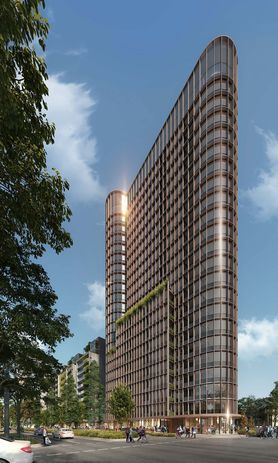 Each of the four buildings has a distinct form, with a unifying material palette. "Each building responds to its individual context yet is integrated with the whole," state the architects. "With the four buildings each borrowing from the qualities and scale of the one next to it, a related family of distinct characters is created."
The tallest and largest building, the 22-storey Building A, is "designed as a refined and strong geometric shape."
At ground level across all four buildings would be more than 2,000 square metres of retail and commercial space. A new public laneway will connect Zetland Avenue with Portland Street.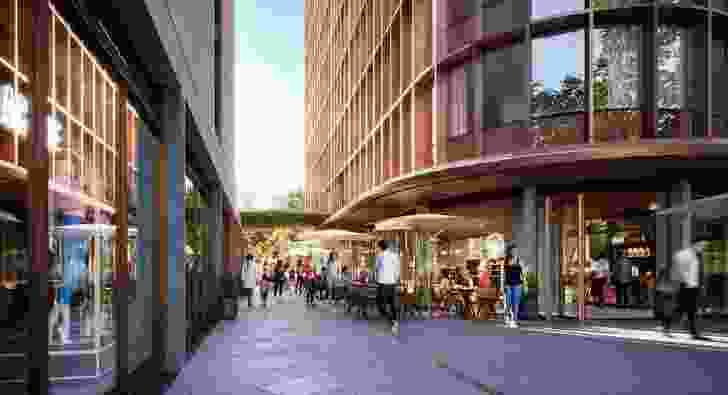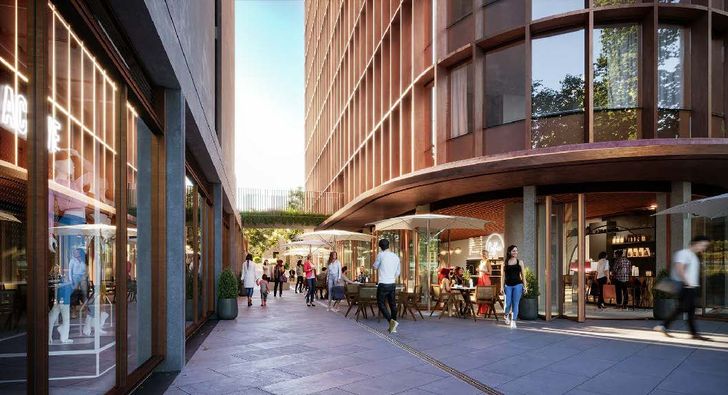 The development will sit opposite Drying Green Park by McGregor Coxall, and close to a suite of planned or completed major public developments that are intended to deal with the ballooning population in the Green Square area.
Among these are the Green Square Library by Studio Hollenstein and Stewart Architects and Peter Stutchbury Architecture's cultural centre, as well as the under-construction Gunyama Park and Aquatic Centre by Andrew Burges Architects with Grimshaw and Taylor Cullity Lethlean.
Related topics