Eoghan Lewis: What were your first impressions of the Sydney Opera House?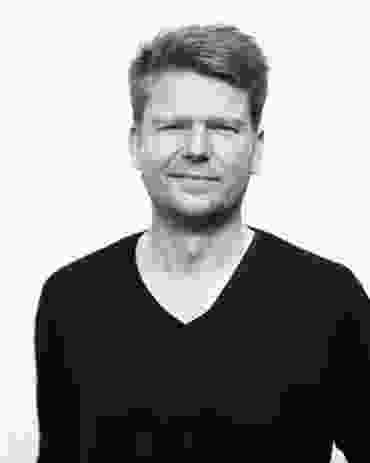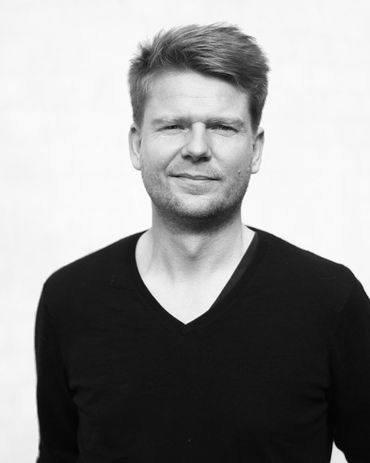 Dan Stubbergaard: Scale is a very funny thing, because you've seen so many images and you have an idea of the space but you've never been there and I think often you experience that the buildings are smaller than you think. But in this case, for me, it just looked exactly how I imagined. It's big! For me, I think just the stairs, and the whole plateau is big. It's generous … We were out sailing, and we went back towards it and the sun was going down and the bridge … I was saying that the bridge and the House form a duality. I think it would be very different if one of them wasn't there.
EL: That's interesting because Utzon didn't talk about the bridge as being any kind of generator. It wasn't foregrounded in his thinking. I guess at some basic level they are both pieces of almost pure engineering. Well, the House is a synthesis of engineering and architecture; so pure, something so honest…
DS: It's super pure… beautiful!
EL: We have an expression: "It's difficult to grow under the shade of a great tree." Culturally, for us, the House is a great tree and you can see the struggle in all the new buildings around Circular Quay. No one has a clue what to do in its presence – except panic. It hasn't freed us; in many ways it's a burden.
DS: I can imagine. It must be a tough thing if you are an architect with a commission, a competition, or whatever nearby, and you need to reflect on this. You can see the difficulties somehow in the building with the curved façade opposite.
EL: That's the Park Hyatt hotel by Ken Woolley. You mentioned that Utzon was present throughout your education. When I studied he was barely mentioned. I'm from Adelaide, but still, I teach in Sydney and he's not mentioned much here either. It's almost as if it's a postcard and not to be taken seriously. Or it's a postcard so it has transcended architecture.
DS: That's true, absolutely. I just think what is interesting with Utzon is his ability to work globally and grab the context. He could travel around and then he could build in the Middle East and the few projects he made in Denmark are also extremely contextual. Studying his work, and especially at the Academy [Royal Danish Academy of Fine Arts] when I was a student, the sense and importance of context is very much underlined in the work.
EL: It is contextual, yet he borrowed ideas from exotic sources; contemporary yet drawn from the ancients.
DS: Yes. The global–local theme is what I see him as – a kind of futurist in a way, but a modern architect too. Like Can Lis [Utzon's home on the Spanish island of Majorca]; it's brilliant because it's so local, and then it's even reaching out to the horizon, and the sea, and I think there's always this duality in his work. But the Opera House here, for me, is like this analogy of the sea. The sand-coloured platform is like the beach or the edge between the water and the land. I went to the coast for the first time here – and I was thinking "yes, of course, that's really something!"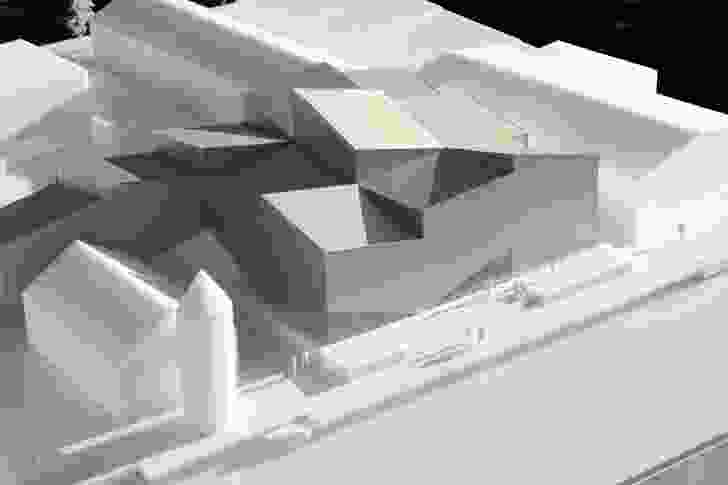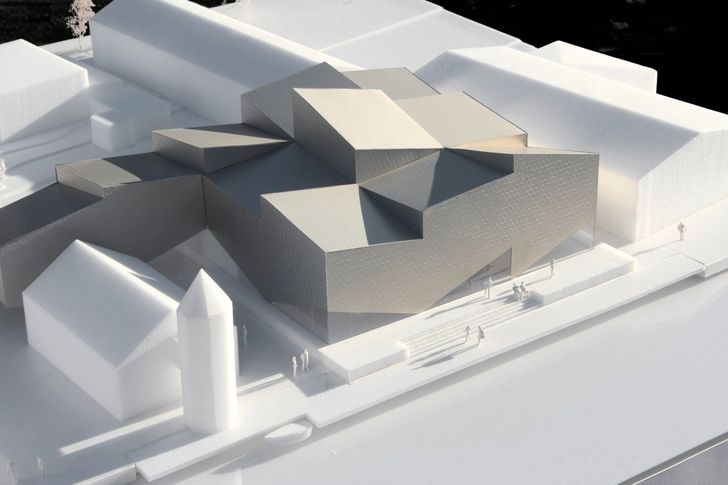 EL: Can you paint me a picture of your practice. What drives your work and what moves or inspires you?
DS: We started in 2006 and have grown quite significantly. There are two things to our approach. We believe in all scales. We are doing urban planning and building and public space, and these are things we strongly believe need to inform one another. And they need to interact when you do a building. You need to scale up and look at the proper scale and context of the city to understand what you need to do specifically there. And when you do a masterplan, you need to really understand the quality of the urban spaces. So the play with scale is something we do all the time, in all of our projects. The second thing is some kind of social engagement. All the time we're trying to find this kind of "added value"; the building, the architect, they should each give specific things to society.
EL: You graduated in 2002, and now you're running an office of 50! That's a short time for a steep rise.
DS: Yes. When I graduated I started working for Bjarke [Ingels] at PLOT for four years, before I started my own practice. One thing is that we are extremely good at having a dialogue with our clients. We're very open-minded, and we have an open-minded process. That doesn't mean that we're not architects, but we listen to and try to understand our clients, and then when we have that knowledge, we can very precisely look and say "you can do this and this and this."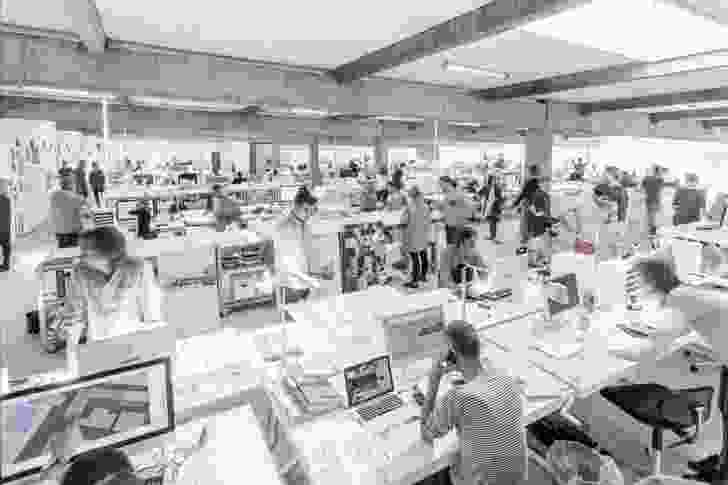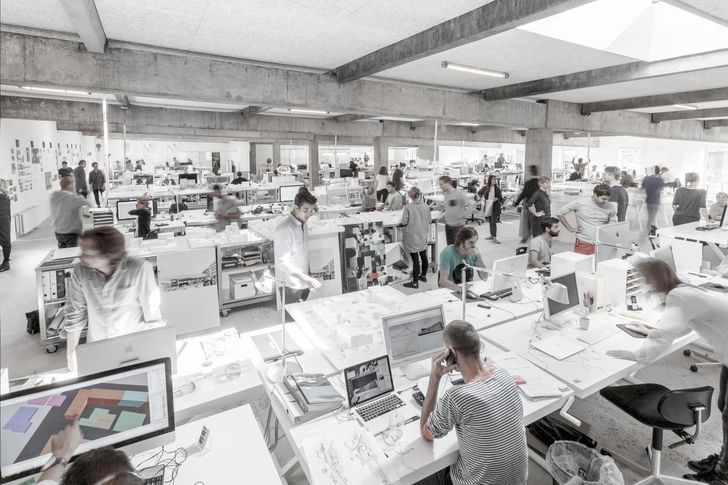 EL: Are you saying there's quite a time lag before form becomes part of the equation?
DS: Yes. Form is more for research and analysis. In the beginning, form is this small evolutionary process where you have fifteen sketches and there's no favourite, but they start to speak to each other. It's like a Darwinian approach where you make fifteen options and they all react to the program or the site differently and then you start to discuss them and the evolution begins. We build a lot of models in our studio. Everything is explored with models: I think that's an important tool for communicating to clients and users because it's physical; you can grab and tear apart or change them immediately. So if you would visit us you can see our studio being filled up with foam and with all sorts of models.
EL: Australian architects have opportunities to build quite young. So you can be thirty and have a couple of houses under your belt, but compared to the trajectory of this generation of Danish firms, the growth in scale and practice size here is more incremental.
DS: It's great (building young).
EL: But we don't have your culture of architectural competitions that allow practices to parachute into large-scale or public work.
DS: That's a shame. The competition aspect in our profession is super-important because you need to be sharp. The delegation of architects that is here [in Sydney] now are good friends, but we also compete with one another. And for me, the competition aspect is where innovation is happening. I think seventy-five per cent of our projects come from competitions.
EL: Yeah, I think that's an enormous difference. It also reveals a certain cultural confidence (in Denmark). You need to have an appetite for risk. So the winner gets the job, not the guy that's done ten museums before. The winner may have done no museums. So there is risk, but also great reward. The Opera House competition is a case in point.
DS: I think that's true. That's where innovation is happening, actually. If you get commissions coming in, and you do the same thing again and again, it's natural behaviour to become a little lame. It sounds tough, but I think that's what happens. You get a lot of commissions and start taking bits and pieces from other projects and reassembling them. So suddnely you're not as sharp.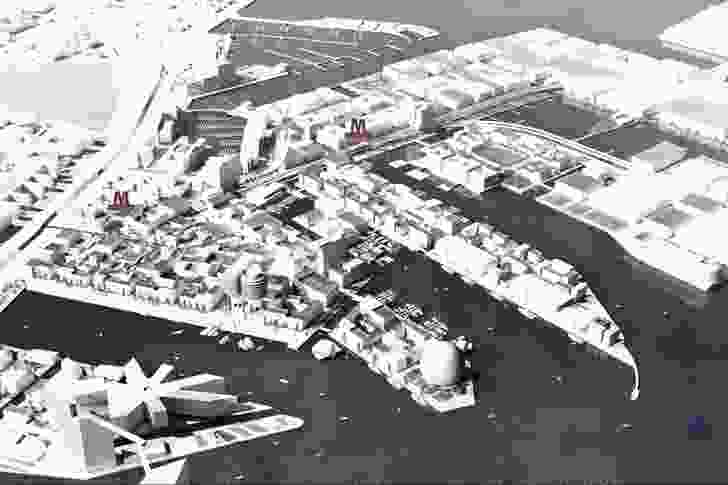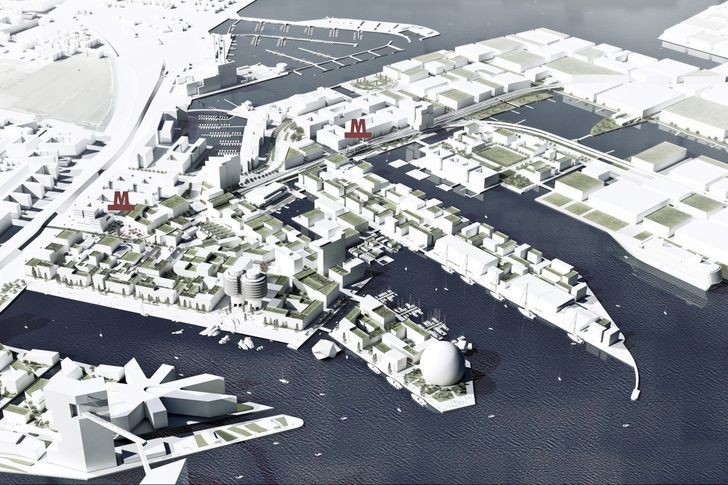 EL: What are your tactics to sharpen up?
DS: Actually, one tactic we have right now is to get back into competitions again, because it's in the competition aspect that new ideas emerge. And there's also, in competition, a very important distance between the architect and client for a period of time. Well actually, there is this kind of window that is open to generate ideas where you don't have a client sitting there in front of you saying, "No, no, no. It's too expensive. It's not possible. We should do it in this direction." That's another important level I think.
EL: Describe your relationship to Copenhagen?
DS: I'm cycling all the time. Cycling is my tool of transportation. We just moved the studio to a new kind of area in the centre of the city, which is an island of industrial buildings. For me, Copenhagen is a city that is developing unique features. A lot of things have happened, especially architecturally. We have six building sites in Copenhagen. We are building all the time.
For me, Copenhagen, as a professional architect was becoming a little dull in the 1980s and 90s, turning into this theme park of innovative architecture. It's an amazing transition that has happened over the past ten or fifteen years. For instance, Bjarke (Ingels from BIG) is one of the main characters. There are so many good architectural practices.
EL: There seems to be something of a Dutch and a Swiss flavour to this generation of Danish architects. Do you agree?
DS: That's true. There is definitely an ideological kind of dispute going in the architecture scene in Denmark. And of course, the young generation, we belong to the Dutch side people think. That's because we were students of Winy Maas (from MVRDV) and OMA and all that. And then there's the very good craftsmanship side like Lundgaard & Tranberg and others. But I think what you will see now is that these two sides will merge. There will be so many buildings by young architects that will have great detailing and I think we have a huge focus on that, when there is the budget to realize really good craftsmanship that is. And as a young office, the first buildings you do have horrible budgets and are probably made in what we call a "total contract"; a contract that you draw very early together with the contractor so you're really under pressure. Some of these buildings that have been built by the "Dutch side" of the Danish scene are, of course, having a level of materiality and detailing that is in a way more Dutch than Swiss. But I think you will see very soon that there is a high focus on the quality of the buildings and the materials as well.
Winy says all the time, "you're just making copies of a Dutch-kind of pragmatic design. But then you give it this "Scandinavian flavour" for political correctness – white models instead of coloured models, and stuff like that." I think that's funny. He's a little bit upset with the fact that he thinks we have learned the process of Dutch design and the working method and the kind of pragmatic way of having problems or challenges and then you try to solve it. And then you communicate very clearly for a client or for a competition, stuff like that. And this is definitely something I have learned working there, but then he's so annoyed that we didn't give it this kind of Scandinavian flavour.
EL: I thought you were suggesting that the Danish work is more of a synthesis of craft and pragmatism; the Swiss and the Dutch way – but Winy Maas thinks not?
DS: No. He is from the Dutch side looking at Danish architecture. They think: "okay, you have taken some parts of our way of working with architecture. Then you're giving it this Scandinavian flavour." Whereas if you look from the Danish side, there are many people criticizing us because they think we're just "doing Dutch" – crappy detailing and design. So we are sitting between the two.
EL: The first project I saw by OMA was the Netherlands Dance Theatre in the Hague. I was twenty-three, and I was shocked by its roughness; but it was beautiful nonetheless. The architecture wasn't relying on exquisite detailing or polish for power. A bit like the churches of Lewerentz. There is a kind of "mindful-roughness" that is intrinsic to the quality and the experience.
DS: Actually, that's interesting, because with the Opera House here, I'm a little bit surprised at the roughness of it. And I think that's nice, actually. It's quite robust.
EL: Right. Then sometimes it's exquisite; like the skin. Utzon had a range. He would say something along the lines of "complimentary opposition."
DS: Yes, exactly.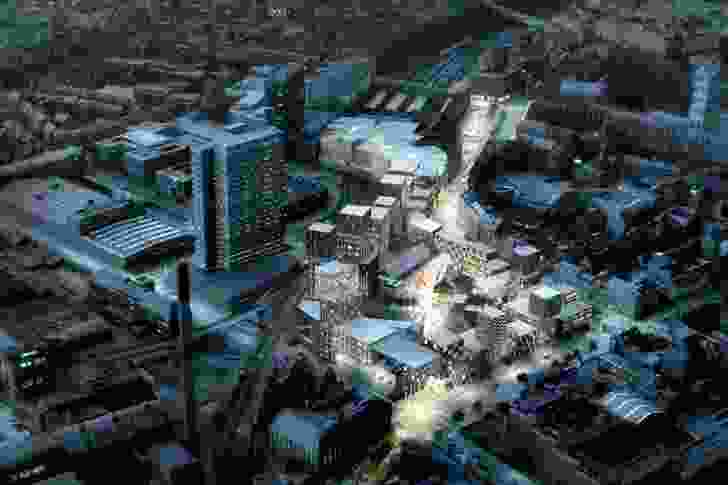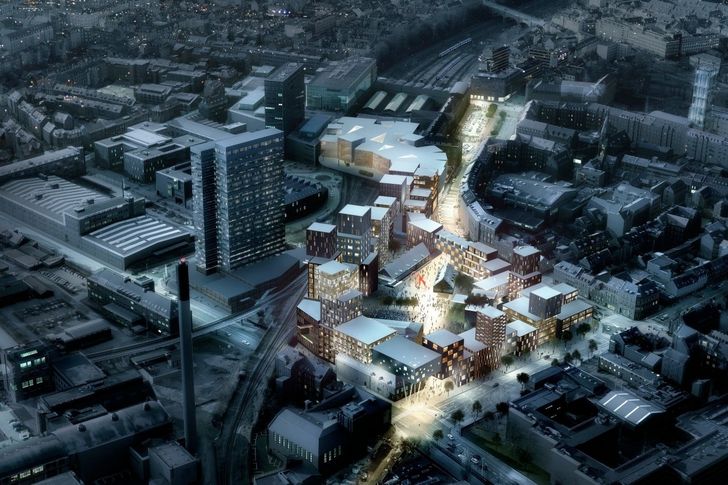 EL: You write that "for us, architecture is not a matter of a certain style or form, but, more importantly, its adaptability to the local context, its social life and its uses." Can you expand on that.
DS: Our projects are quite diverse. For me, if you really succeed with a project, or as an architect, it's when you first see the thing being used, and you feel the users taking the building, owning the public space and stuff like that. For us the focus is exactly that. The focus is also to involve the users in the design process so they start the discussion before the building is built. My job as an architect is to curate those wishes. Of course, sometimes it ends in a completely different direction and that is also our job. But I have a very critical approach now to, for instance, Zaha Hadid, which is more this kind of universal style of architecture that can be placed anywhere in the world. And of course it's beautiful and all that. But for me, the users and the life in the building should be the central thing that generates ideas of architecture and not so much whether it should be round or curved or whatever else.
EL: What about the idea that buildings respond intelligently to place? That they aspire to perform better and be more sustainable?
DS: Yeah, maybe I'm a little bit sustainable-weary. Of course all buildings need to be smart, but they can be smart in many different ways. What I ask is if they can be socially smart. I think that's interesting. Maybe in twenty years, energy will be a very different kind of resource so you can build thin walls. Right now in Denmark, new building regulations say that you need to do fifty-five-centimetre thick walls. It's horrible! And it really has an impact on architecture. I was in a symposium in Copenhagen asking "what would architecture look like if we would had unlimited heat resources, for instance? We can build super-thin walls and stuff like that. And who says we don't have that in twenty-five years? I don't know. So for me, I think architecture should be robust in a way that it can respond in different settings. That's why I love industrial buildings: they can be converted to basically anything.
EL: It's almost like their "dumbness" gives them longevity, design for maximum possibility. Dietmar Eberle (Baumschlager Eberle) talks a lot about that.
DS: Yes, exactly. The dumbness. I think it's beautiful.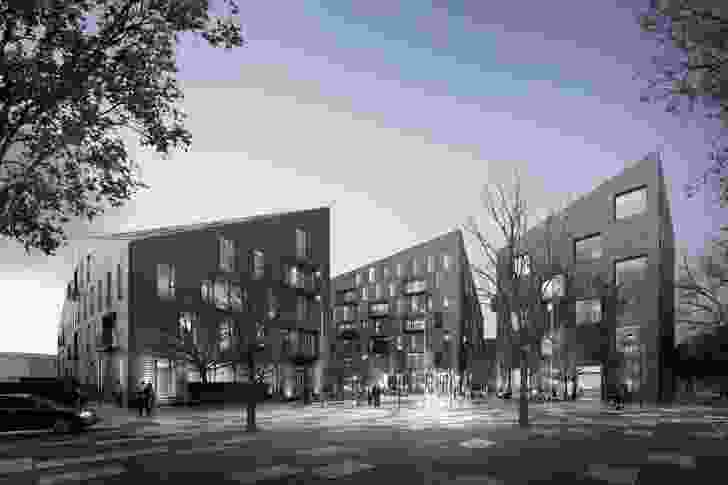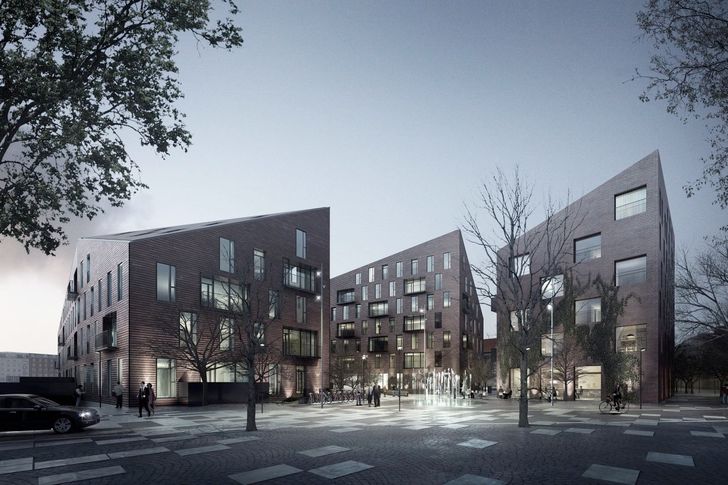 EL: Words like "pragmatic," "rational," "simple" pop up a lot in relation to the Dutch and also the Danish school. And they're obviously powerful rhetorical tools. Clients love words like "rational" and "simple" because they translate them into words like "inexpensive" and "quick." But I wonder how deep it goes. How meaningful are those words to your practice?
DS: That's a very good question. Honestly, I still think that the purity and aesthetics, the shape and form are extremely important, though they are sometimes hidden beneath pragmatic explanations, rational storylines and diagrams explaining the simplicity. But sometimes things are generated more from intuition and then you build the arguments on the rational and pragmatic things – leaving the elements like beauty, form to the post-rationalization. Of course, clients love to work with a pragmatic, rational architect who can explain things very easily and clean. "Step 1, 2, 3, we solve the problem like this". Nobody can say yes or no to it, but when I worked with MVRDV – and now with COBE it's more intuitive. The project I showed today is a slim building which I think is cool and powerful and stuff like that. And I have tonnes of good arguments why it looks like that, but that's something that we honestly developed and generated in an after-rational way. That's how things often are – we are also developing architecture through other means than just the pragmatic approach.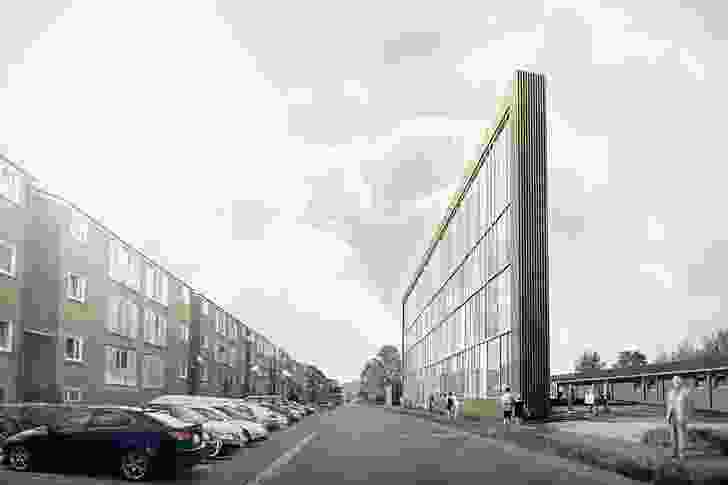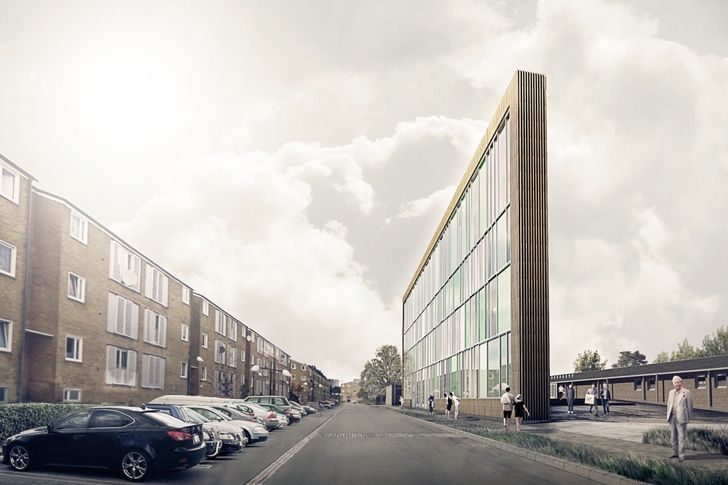 EL: So if it was truly pragmatic, none of the work would look like it does.
DS: Yeah. But asking me about this Opera House, I need more days here to understand it. It's a building which you need to go back to see again. I think there's a momentum right now. A forty-year celebration, anniversary and all that. I think they should go forward and say at the fiftieth anniversary, they should just do the project Utzon's way.
See more of COBE Architects. Read Eoghan Lewis's interview with Nord Architects, also guest speakers at the Architecture Makes the City symposium of 2013.
Related topics