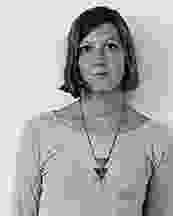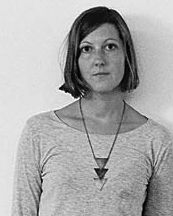 Kates Stokes is a designer of many talents. Before launching her Melbourne-based studio Coco Flip, she worked with brewery Little Creatures as design manager, creating everything from branding to interiors. She has exhibited as part of Salone Satellite at Milan Furniture Fair, designjunction in London and most recent, Melbourne Now at National Gallery of Victoria. This exposure to a range of disciplines allowed her to settle on furniture and lighting as the main focus of her practice. She feels most comfortable designing at this scale because "these are objects we not only see every day, we use and interact with them".
Kate's designs are diverse and distinctive, from the burnished copper or brass glow of the Mr Cooper lights to the colourful, pudgy Puku ottoman (whose name means "chubby belly" in Maori). She often draws inspiration from objects themselves. The evocative character of not only the design but also the materials used is important, and Kate aims to distil this pathos into her pieces. In this short film produced by London-based Everything is Ok for Lexus, Kates talks about a moment in the design process where the object has the freedom to develop a character and personality separate to its function.
This meaningful exchange extends to the process behind Coco Flip's designs. She is among a growing movement of designers working collaboratively with locally based, small-scale manufacturers and craftpeople from timber workers to precious metal specialists, powdercoaters, enamellers and upholsterers.
Coco Flip's products are stocked internationally and Kate receives orders from around the world. She defers to Talking Heads song lyrics to describe her business approach: "feet on the ground, head in the sky"/"never for money, always for love." She says, "If I can maintain that philosophy in both life and business I don't think it will ever feel like hard work."
Source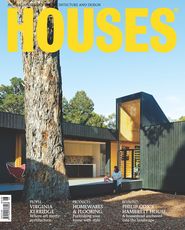 Issue
Houses, December 2013
Related topics