In 2012 I gave a keynote address at the annual Society of Architectural Historians Australia and New Zealand conference entitled "Conflicting Identities: Religious Architecture and Imperial Expansion in the Age of Sectarianism, c. 1840–1900." As the title suggests, this lecture dealt almost exclusively with church buildings, but it needn't have.
The lecture was intended to highlight the almost forgotten significance of religion (namely Christianity) in Victorian life and culture vis-a-vis architectural production in Britain's empire, exploring, on this occasion, the impact of religious art on the urban and rural landscapes of Africa, Australia and New Zealand. However, in another, more fundamental way, the lecture was designed to draw out and make apparent how this process was part of a much wider, globally orientated initiative that was not merely engineered to evangelize the non-European world and provide religious sustenance to the scattered souls of the mother country, but also to make that world Protestant and thereby cement loyalty through the inculcation of "English" values and ideals. The loss of the Thirteen Colonies in British North America loomed large in the nineteenth-century political imagination.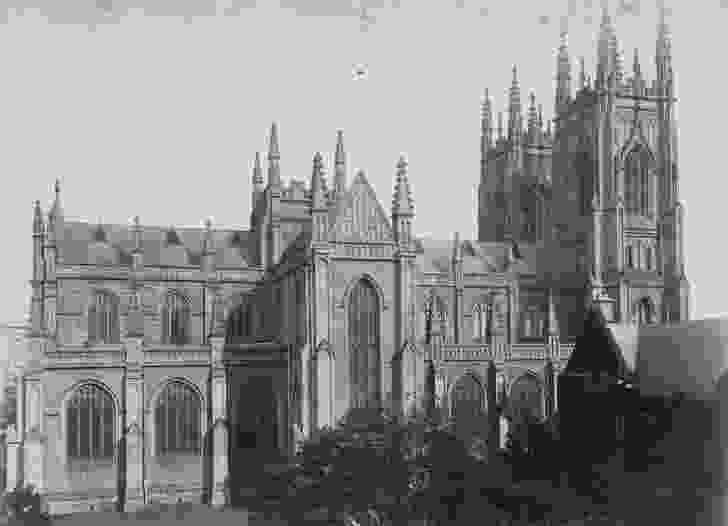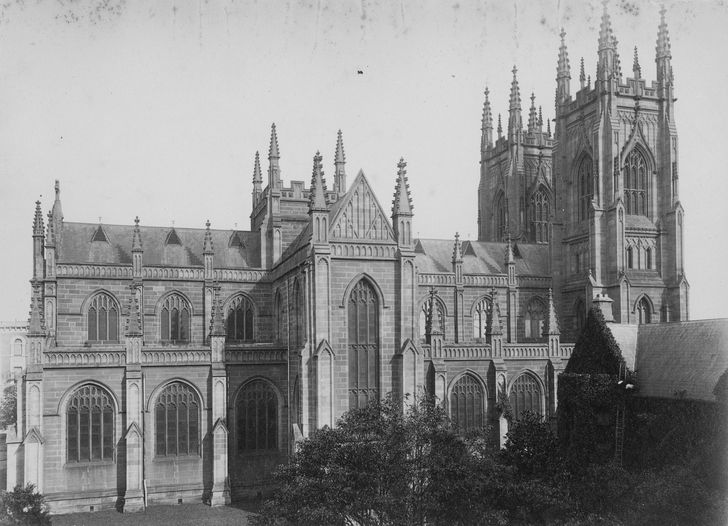 As the first Anglican bishop of Sydney, William Grant Broughton, reminded anyone who would listen, the Anglosphere in world culture and politics was under threat from competing and, in his view, malevolent forces. This, he believed, came primarily in the form of Roman Catholicism, which was seen to represent illiberal and "un-English" sentiments such as "tyranny, intrigue, despotism, and cruelty." In an age of reform – witness the passage of the Roman Catholic Relief Act in 1829 – Broughton's special pleading had limited purchase, especially as he himself was occasionally parodied as an emblem of episcopal tyranny. But there were enough sympathetic ears, attuned to Britain's long-term geopolitical interests, to comprehend the wisdom of the urgency with which he and others implored the Imperial Parliament to endorse the creation of the Colonial Bishoprics Fund in 1841. It would help erect officially sanctioned Anglican dioceses across Britain's colonial empire, helping the colonies to become, as J. A. Roebuck put it, "so many happy Englands."
It may strike some readers as surprising that such an initiative came so late, but prior to this moment there was little appetite for such a project; it was basically assumed that wherever Englishmen went their church would follow and prosper of its own accord. It did not require systematic encouragement. To be sure, the antiquated and inadequate legal mechanisms of the Church of England did not help in allowing the Church to follow as it might have wished, nor did the anti-establishment and pluralist atmosphere in many of Britain's colonies.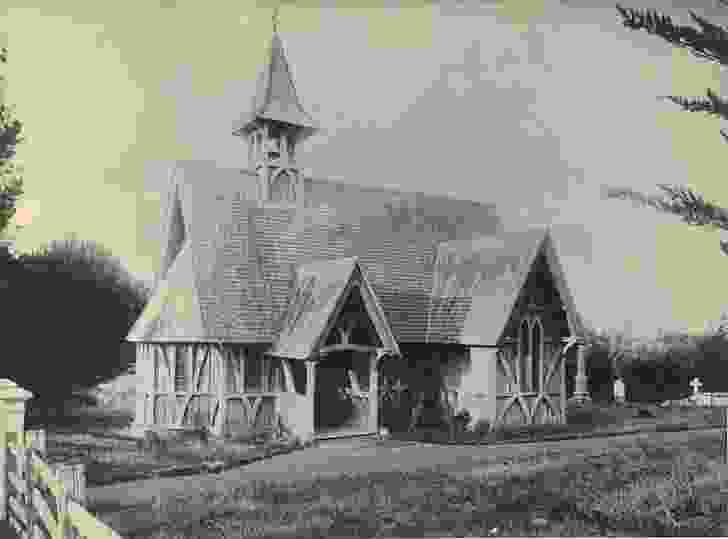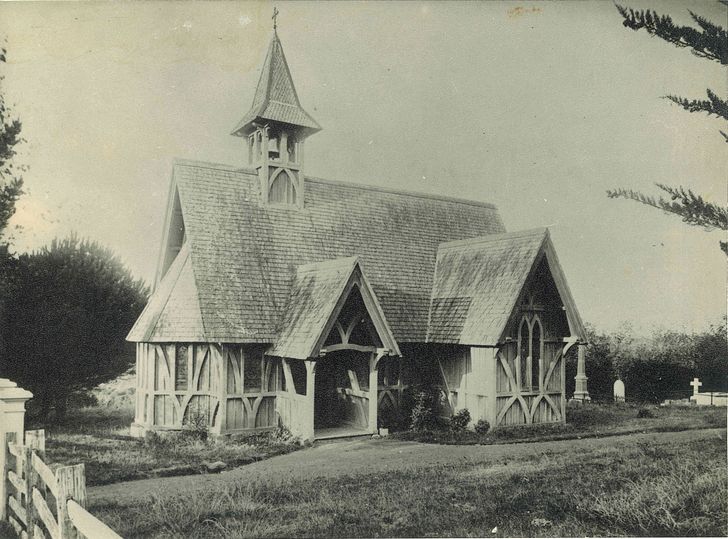 In this respect the "missionary agenda" must be understood as being couched within a much larger and grander imperial agenda to control and exploit territory in the context of European and increasingly global economic and political competition. Architecture, as a cultural marker and instrument of spatial transformation, played a fundamental role in this process, whether religious or secular. I used religious architecture to explain these contiguous phenomena (politics, empire and the Church) with regard to the presence of certain buildings in the colonial landscape, their appearance and spatial configuration, and the role they played in agitating ideas concerning identity and "correct" forms of cultural being.
I might just as easily have considered various species of administrative buildings, such as governors' residences, local legislatures or courthouses, or I could have traced instead the influence and impact of particular architects, whether based in Britain or as emigrants, including the extended networks within which they were enmeshed, as was the situation with the clergymen I chose to discuss.
In essence, the point was to stress the global nature and characteristics of architectural phenomena, particularly in the context of world empire. To talk of British architecture is necessarily to invoke colonial architecture, too – that, in effect, they are one and the same thing. In constructing this "geography" of architecture, my methodological and historiographic cues ranged from the ideas of noted art and architectural historians such as George Kubler and Bernard Smith to the work of modern British historians, including J. G. A. Pocock, Jack P. Greene, Duncan Bell and the "new imperial" history. I also borrowed ways of framing history from regional and oceanic approaches (Atlantic, Indian and Pacific), as well as Global and World historiographies, which seek to set events within much wider frames of reference in order to draw out patterns, connections, and continuities. The objective of my lecture was therefore to situate our understanding of architecture in Australia (or wherever it might be) within one of these wider scales of reference. The focus was less on exceptional elements that might be linked to the pursuit of a nascent postcolonial nationalist narrative (or "reading") of the built past, and more as a narrative predicated upon the idea that architecture in the Australian colonies was part of a larger constellation of architectural production linked to wider social, cultural, and political agendas that can be observed across greater units of time and space.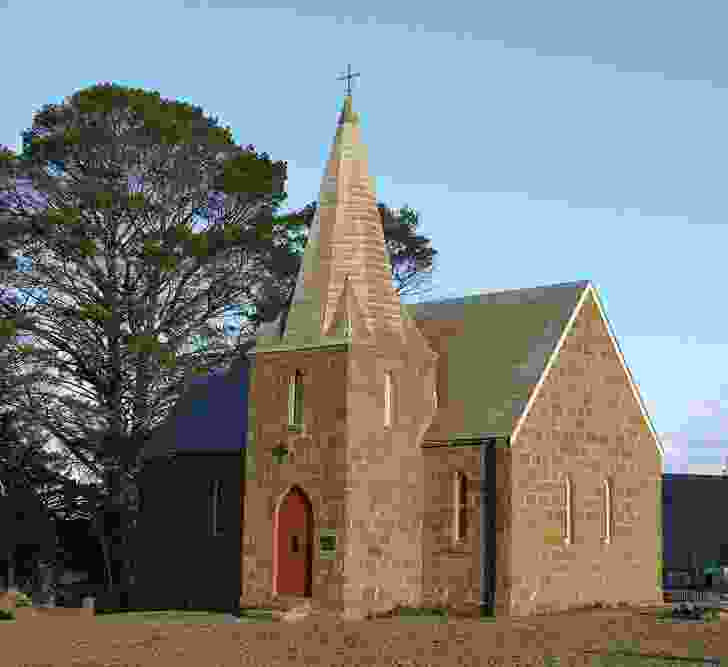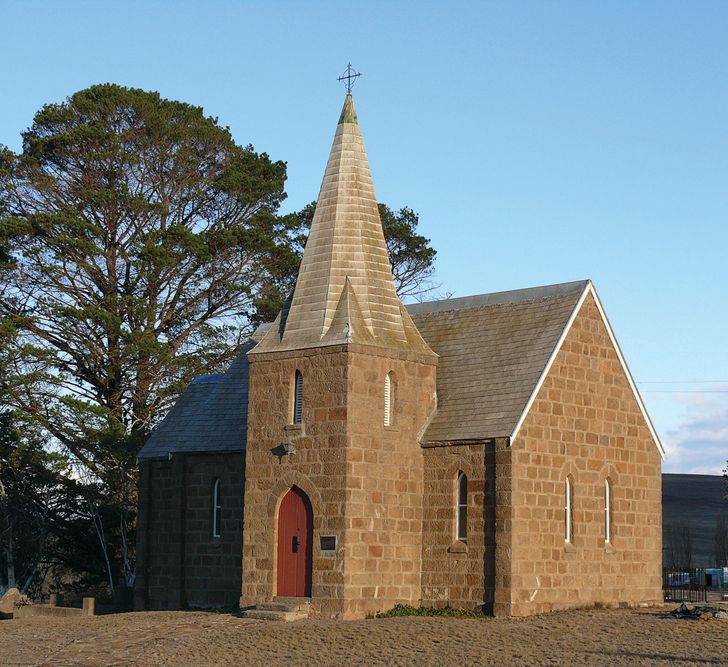 My lecture focused on religious buildings to make this case mainly because I was working at the time on an extensive study dealing with this typology, which shortly afterwards appeared as Imperial Gothic: Religious Architecture and High Anglican Culture in the British Empire , c. 1840–1870 (Yale UP, 2013). In the lecture I drew on examples that revealed the depth and extent of the networks that linked the advent of this type of architecture in the British colonial world to the rise of particular social and religious movements in Britain, and their agents, including the wider political schema that stood behind them. This, of course, brought into the equation issues of identity – cultural and spiritual – for identity formation in most British colonies was in a continual state of flux during the nineteenth century.
Architecture was crucial in helping articulate what these conflicting identities were and aspired to be. One example would be Broughton's view that Anglican church buildings were necessarily in competition with those of the Roman Catholic and nonconformist faiths, observing that Anglican churches needed to be seen as "depositories" of "visible religion," working in the landscape to inculcate "true" religious – and therefore cultural – principles. It mattered not if these buildings were tiny parish churches in remote locations, or much larger cathedral churches, such as his beloved St Andrew's in Sydney – that "stronghold" of the Anglican faith, as he liked to describe it. Similarly, in Tasmania, Bishop Francis Nixon and his colleagues were busy rolling out an architecture that would raise the tone of colonial society, based directly upon ideas emanating from England, established through the strong connections they maintained with influential agencies of architectural theory and practice, such as the Cambridge Camden (later Ecclesiological) Society. This was also true for bishop George Augustus Selwyn and his mission in New Zealand, where the desire to realize the ambitions of the Colonial Bishoprics Fund was both serious and urgent. Lack of permanent materials and architectural expertise would not delay them, as some of their first buildings demonstrate.
In the end, these men, linked as they were to an organized global endeavour that extended into every corner of the known world, produced an architecture that was in itself a defined and identifiable species of global architecture – one that had a worldly intent from the very beginning. It is important that this architecture be understood with respect to its wider, transcolonial linkages, not merely in passing, but with full historiographic integrity.
Source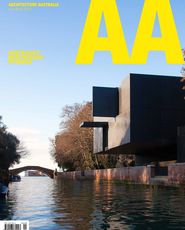 Discussion
Published online: 1 Sep 2015
Words: Alex Bremner
Images: Alex Bremner, Courtesy of Kinder Library, St John's College, Auckland, Courtesy of State Library of New South Wales
Issue
Architecture Australia, July 2015
Related topics