Daniel Griffin
RMIT University

Jade Myers
University of Queensland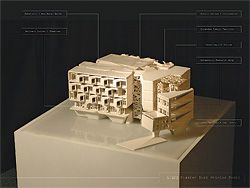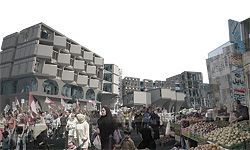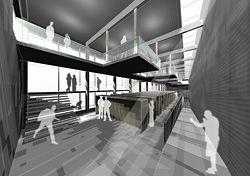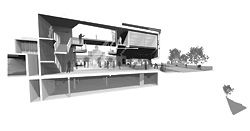 Jury Citation
Joint awards are made to two projects, each of which displays a deep understanding of the urban condition and explores the potential of architecture to provoke change and restitch disrupted urban fabrics. Offering different architectures, both are equally commendable.
The projects examine two cities, Jenin and Brisbane – one torn apart by outside forces, the other undermined by internal lack of understanding and inappropriate infrastructure. Griffin and Myers both address conservation, with strong interpretations of the relationship between urban fabric and cultural value. Both works examine future potential by interpreting the nature and history of the existing cities.
The scope and methodology of the two projects are quite distinct. Myers "walls" a precinct, developing thresholds that open up and define a "centre", and then proposes a series of interventions that integrate places, infrastructure and topography. Griffin explores hybridizing Arabic and Western architecture and digitally investigates interrelationships in a traditional urban context. From this, a singular piece of architecture is generated, the formal character of which pulls the fractured fabric of the city together.
One working with urban form, the other with urban place, both are exemplary models. Griffin and Myers demonstrate that architecture is crucial to creating places of sensitivity, meaning and value within the city.

JURY
Professor Des Smith (chair)
Professor Brit Andresen
Paul Berkemeier
Joshua Morrin