A large tapestry has been installed at the Sir John Monash Centre in France designed by Cox Architecture with John Lampros Architects, Tim Williams Architects and Hector Abrahams Architects.
The Sir John Monash Centre is a new war museum addition to the Australian National Memorial in Villers-Bretonneux in northern France.
Titled Morning Star, the tapestry commemorates 46,000 Australian lives lost and those who fought in the battles of the Western Front in World War I. It also commemorates the centenary of ANZAC.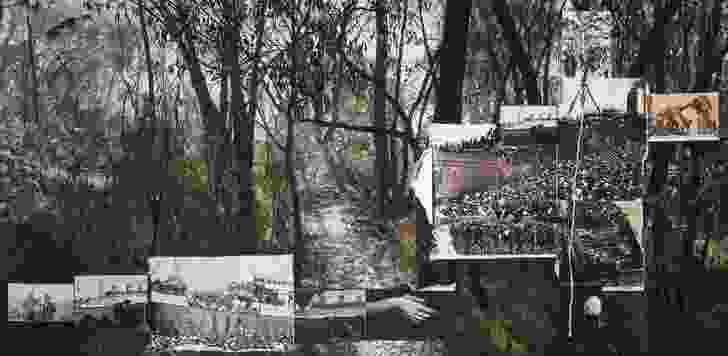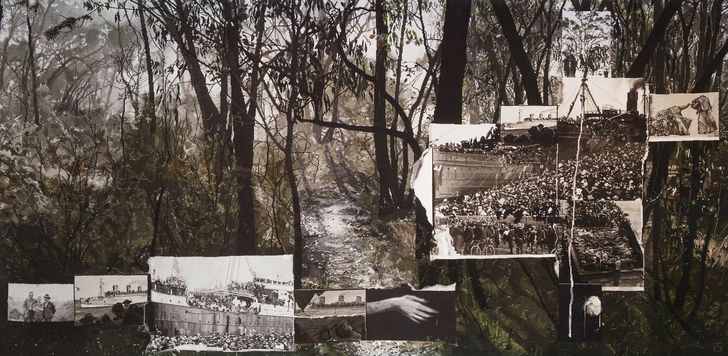 The tapestry was designed by Lyndell Brown and Charles Green who were Australia's official war artists deployed to Iraq and Afghanistan in 2007. Green's grandfather was one of the Australian soldiers badly wounded and invalided.
The tapestry features image of the Australian eucalyptus bush with winter dawn light illuminating a path through the trees. The images is inset with images of Australian soldiers departing for war by ship and portraits of the young men who were enlisted.
"It therefore seems to us that it is absolutely essential, first, to evoke a mental place of Australian freedom and clear light; and, second, to evoke the sea-borne passage towards the soldiers' arrival at the Front," said Brown and Green.
"The tapestry emphasizes the disjunction between the terrible experiences that the museum describes rather than repeats them. It seems to us very important to present images such as soldiers might have carried in their hearts and imaginations as they arrived at the Western Front.
"If the Centre had been located in Australia, we would have chosen the reverse, to evoke the Front."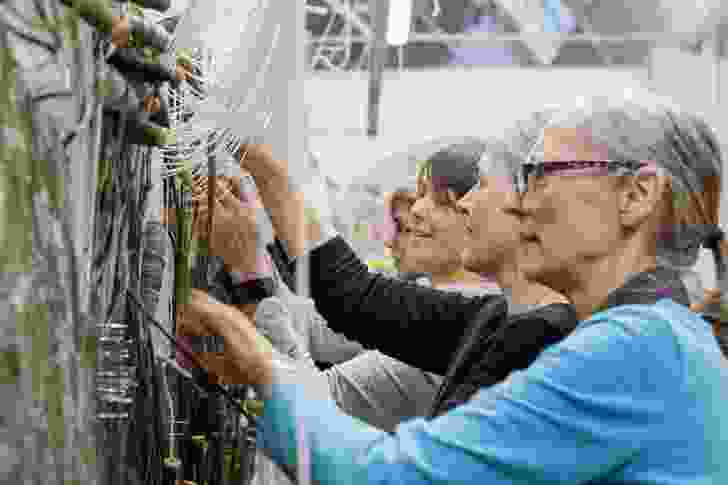 Morning Star is a monumental tapestry that measures 2.5 metres tall and 5 metres wide. It took a team of five weavers from the Australian Tapestry Workshop more than 4,000 hours to complete the work. It hung above the entrance to the Sir John Monash Centre.
Architecture and tapestry are closely aligned practices and share common traits such as dedication to detail and reliance on collaboration. This is the reason the Australian Tapestry Workshop launched the Tapestry Design Prize for Architects in 2015. Its 2018 prize is open for entries until 15 June.
The brief, set by the Museum of Old and New Art's David Walsh, is for a hypothetical tapestry design for an unbuilt proposal for a cenotaph by French Neoclassical architect Étienne-Louis Boullée in 1784 which inspired MONA's recently completed Pharos extension. The enter the prize, click here.
Related topics