JURY CITATION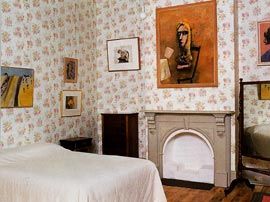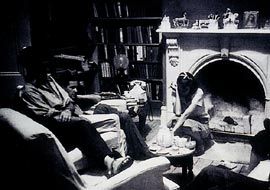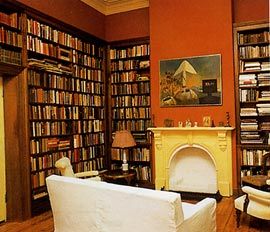 John and Sunday Reed lived for over thirty years in this Victorian weatherboard and one-time dairy-farm house.
It became the creative and intellectual nesting place of the Modern Movement in Australian art, providing an informal meeting place for artists, poets, writers and jazz musicians. Artists in residence included Arthur Boyd, Albert Tucker, Joy Hester and Mike Brown. Sidney Nolan, one of the many guests and co-inhabitants, painted the famous Kelly Series of paintings while staying there.
The idea of turning a clapboard cottage into an International Museum Standard gallery was challenging.
Besides stripping the exterior, wrapping it in an impervious blanket and refitting the linings, a host of museum-standard services and monitoring equipment needed to be discreetly installed in the walls, floors, ceilings and cupboards.
With the Burra Charter principles at the forefront, O'Connor & Houle with Bryce Raworth have applied themselves to the task of restoring and conserving one of Australia's great places of social significance with flair and distinction.
Now, with the technical standards achieved, the original Kelly paintings could, in theory, be lent by the National Gallery of Australia and displayed in the very home in which they were painted.
Project Credits
HEIDE 1 – JOHN AND SUNDAY REED HOUSE, VIC
Architect O'Connor & Houle Architects with Bryce Raworth—project teamScott Woodward, Andrew Simpson. Project manager Berkley Smith Consultants. Signage consultant Nexus. Structural consultant ARUP. Civil consultant SWIJ. Electrical, mechanical, hydraulic, communications, security and fire consultant Lincolne Scott.
Landscape architect Elizabeth Peck Landscape Architect, Patterson + Pettus. Interior design O'Connor & Houle Architects. Lighting consultants Vision. Acoustic consultants ARUP Acoustics. Structure (landscape) Jenny Norrish & Associates. Building surveyor Hendry Group. Quantity surveyor Slattery Australia. Conservation consultant Bryce Raworth. Conservator Artcare Consultants. Builder JMA Builders.
Original architect Unknown. 1950s architect Yuncken Freeman.
Photographer John Brash. Photo of sitting room circa 1942 (top left) courtesy Albert Tucker/L. Diggins Fine Art.