Jury Verdict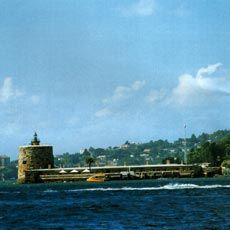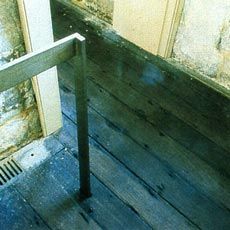 The architects have been assiduous in their progressive restoration of this major heritage item, a nineteenth century fort. The fort is situated in the highly aggressive environment of Sydney Harbour, and conservation of the extant fabric was a primary concern. The jury was impressed by the partnership between the architects and the building contractor. Much care was spent on subtle timber craftsmanship, and the result is the endurance of an important part of Sydney's heritage. The project required a delicate hand, and the finished product is a testament to the virtue of architectural restraint and the inherent value of explicit intervention when confronted with the problem of inserting new uses into precious heritage environments.
Project Credits
Fort Denison, Sydney Harbour
Project Architect Anna Power, Julian Venning, Sharon Francis, Michelle Walker. Design Architect Peter John Cantrill, Sharon Francis. Design Director Peter John Cantrill, Alec Tzannes. Project Manager National Parks & Wildlife Services.
Structural Consultant Taylor Thomson Whitting.
Electrical Consultant Energy Australia. Mechanical Consultant Vos Group. Hydraulic Consultant DC Hydraulics. Quantity Surveyor Donald Bayley and Associates. Builder Glenbiq Master Builders.
Photographer Bart Maiorana.