JURY CITATION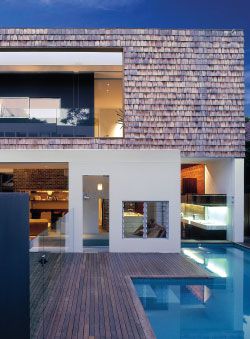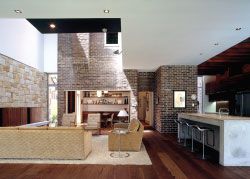 The White House is comprised of a two-storey Federation house, additions to the rear and a garage with studio over fronting the rear lane, in the historically sensitive dress circle of Centennial Park, Sydney.
The rear additions explore a series of respectful yet delightful spatial and tectonic interactions with the existing building. Its form, materials and details have provided the inspiration for the new work. In the new areas, preconceptions of indoor and outdoor space are cleverly manipulated to surprise, to entice movement through the house, and to stimulate a range of interactions with the pool and garden.
Marsh Cashman Koolloos's careful ordering of sequence, proportion and space is also evident in the organization of the new and old forms, the chosen materials and the resulting manipulation of light and colour.
WHITE HOUSE
Architect Marsh Cashman Koolloos. Project and design architect Mark Cashman. Other project team members Steve Koolloos, Michael Bucherer, Rowena Marsh, Stuart Murchinson. Structural consultant Barry Smith Bateman and Associates: John Bateman. Hydraulic consultant John Amey and Associates: John Amey. Landscape consultant Barbara Schaffer. Quantity consultant BDA Consultants: Bruce Davies. Builder JPA Constructions. Photographer Willem Rethmeier.