40 ALBERT ROAD
SJB ARCHITECTS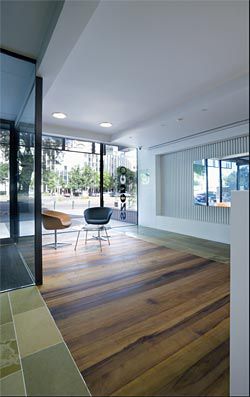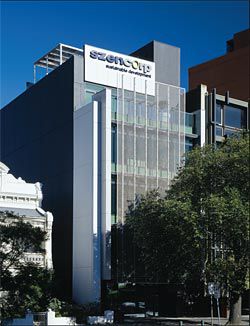 JURY CITATIONThis modest office building has an astounding array of innovative technology to contribute to its six-star Green Star rating for commercial refurbishment, achieving an impressive 83 credit points.
While many projects seek to use the sustainability agenda to give a unique architectural expression, in this project the architect's intention was to demonstrate how such technologies could be seamlessly integrated into a workplace environment.
The existing building has been reinvented through a series of careful yet modest interventions – stairs relocated, facades opened up, rooftop terrace added – and offers a significantly improved solution. The technological innovations included in the project fall into two categories: commercially viable solutions in the current market, and demonstration technologies for the future. A notable feature introduced to the project is a monitoring and feedback system coupled with in-site signage explaining the environmental initiatives. The project is a model for the transformation of inefficient building stock to a more sustainable outcome, and provides a useful demonstration of technologies for the many visitors it attracts.
40 ALBERT ROADArchitect
SJB Architects—
project architect
Michael Bialek.
Project manager
Steve Emonson.
Interior designer
SJB Interiors— Michael Bialek.
Builder
Construction Engineering Aust.
Photographer
Rhiannon Slatter.