The New South Wales Government has unveiled a concept design for a $200 million upgrade to Sydney's Circular Quay ferry wharves.
The concept design, produced by Woods Bagot, features double storey wharves with new retail facilities and a rejuvenated boardwalk. The concept design released is the most elaborate of a number of options the government is considering.
"Circular Quay should be a window to our beautiful harbour, but after years of neglect, this gateway to the city is simply not up to scratch," said Andrew Constance, minister for transport.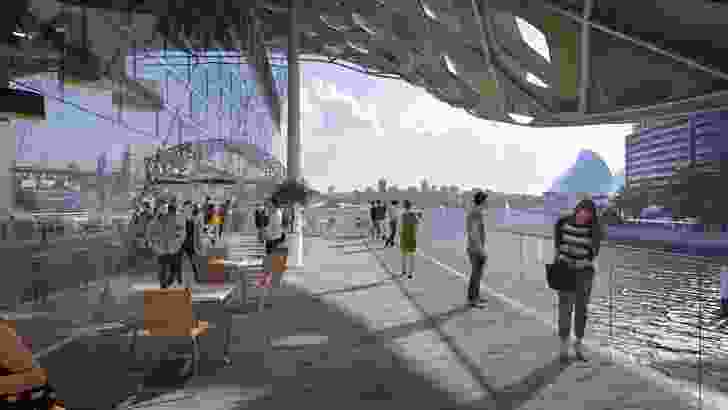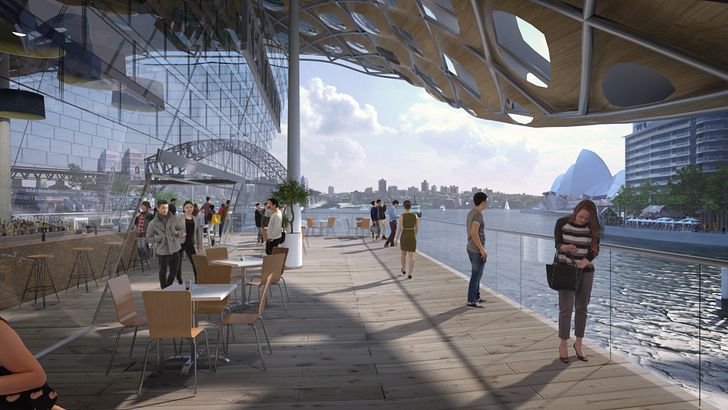 The last time Circular Quay was redeveloped was in 1988 for the bicentenary of Australia. Former president of the Australian Institute of Architects Brian Zulaikha, who was involved with the redevelopment, described Circular Quay ferry wharves' current condition as "like post-war Germany" and that it smelled like garbage in a comment made to the Sydney Morning Herald in February this year.
Zulaikha was joined by fellow pre-eminent Australian architect Lawrence Nield in calling for a comprehensive overhaul of wharves.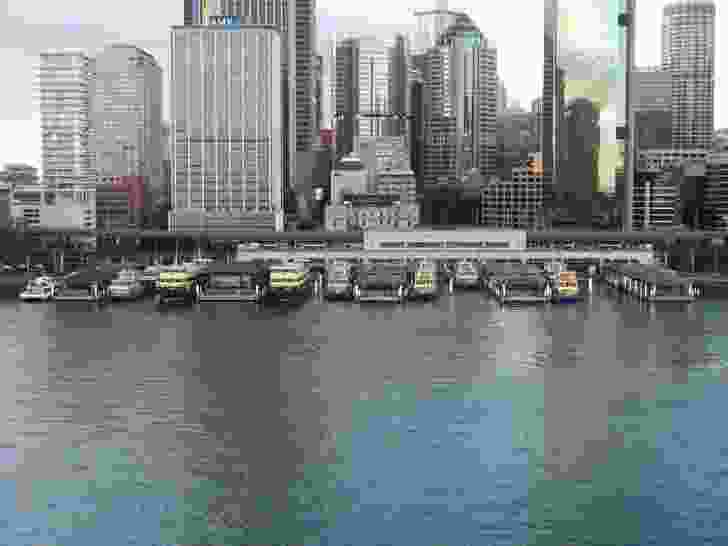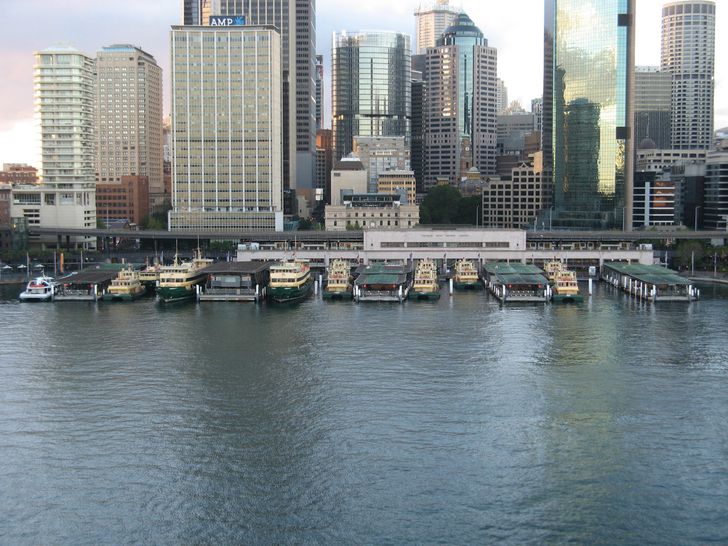 "This is one of our most important heritage spaces but it has never really had a complete masterplan that has controlled its development," Nield said.
However, the government is still developing a business case for the upgrade and it could result in a more modest upgrade of the wharves.
The government has set aside $200 million for the projects. It said the funds will be drawn from "a new round of asset recycling," with a number of publicly owned buildings set to be sold off to pay for the upgrade.
The government has not revealed which buildings will be sold but it has flagged a number of hotel buildings (Shangri-La, Four Seasons, Novotel and Mercure) as well as commercial offices in Darling Quarter and government buildings in The Rocks, as those which could go under the hammer.
"There is absolutely no reason in the 21st century why the NSW Government needs to be the landlord for these luxury hotels," said Dominic Perrottet, minister for finance, services and property.
The Sydney Harbour Foreshore Authority, a government agency which developed the plan for Circular Quay's renewal, is currently being disbanded and its building assets could be liquidated as part of its abolition process.
The opposition has urged the government to reveal which assets will be sold and how much rental income they generate for the public purse.
Minister Perrottet did express a commitment to protect historical buildings even if they are sold, saying any loss of heritage through the process would be "non-negotiable."
The announcement of the upgrade has been welcomed by the independent member for Sydney Alex Greenwich, who has called for a revamp of the Cahill Expressway which looms over Circular Quay. Greenwich told Fairfax Media he would like to see it turned into a New York High Line-style elevated, linear park.
Premier Mike Baird admitted the expressway "could be done much, much better," but due to the excessive cost, "it's not something [the government] can consider."
"Ultimately it's billions and billions of dollars," he said. "If I had a money tree I'd have to shake it a lot."
Related topics