The NSW government has engaged Lendlease to deliver a new Sydney Metro railway station and commercial tower to be located in the North Sydney business district.
The concept plan for the development at Victoria Cross station – designed by Bates Smart for Transport for NSW – was approved in December 2018. Bates Smart will join the Lendlease consortium as design architect for the office tower and accompanying retail precinct while Cox Architecture will design the station and Aspect Studios will design the public domain.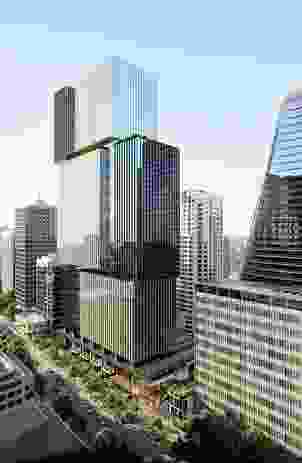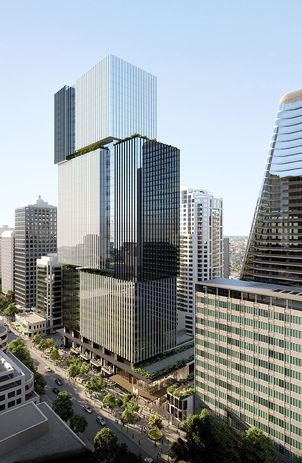 The project will be located at the intersection of Miller and Berry streets in North Sydney. It will also neighbour a heritage-listed, curtain wall skyscraper designed by Bates, Smart and McCutcheon for MLC, built in 1957.
Bates Smart said its design for the proposed 40-storey tower will weave together the station entry, an adjacent public space and a laneway at the base of the tower.
"Integrated Station Developments, such as those proposed for Sydney Metro, represent a strong opportunity to create precincts that enliven their context and set the tone for sustainable contemporary urban regeneration," said Bates Smart director Philip Vivian.
The Victoria Cross integrated station development is the first project to be awarded through the Transport for NSW tender process. Other integrated station developments are planned for Waterloo, Pitt Street and Crows Nest stations. An integrated station development for Martin Place, which originated from an unsolicited proposal from Macquarie Group, has also been approved. The project will be designed by Grimshaw Architects, Johnson Pilton Walker and Tzannes.
In March 2018, Transport for NSW announced three shortlisted groups for the tender to build the Victoria Cross integrated station development: Lendlease Development, John Holland Charter Hall Joint Venture and Dexus Funds Management.
Lendlease will now be responsible for the detailed design and construction of the tower above the station. The detailed planning is expected to be submitted for assessment in May 2019.