The Royal Society of Victoria has unveiled the ideas and concepts for its tiny 173-square-metre triangular site in Melbourne's CBD.
The society called for submissions in June this year after its previous tenant, the Bureau of Meteorology, vacated the site following a 107-year tennancy.
The "crowd-sourced" concepts include Australia's first drone launching facility, which could revolutionalize delivery services.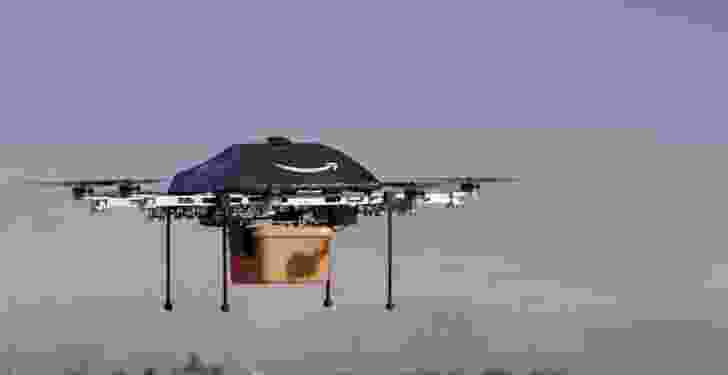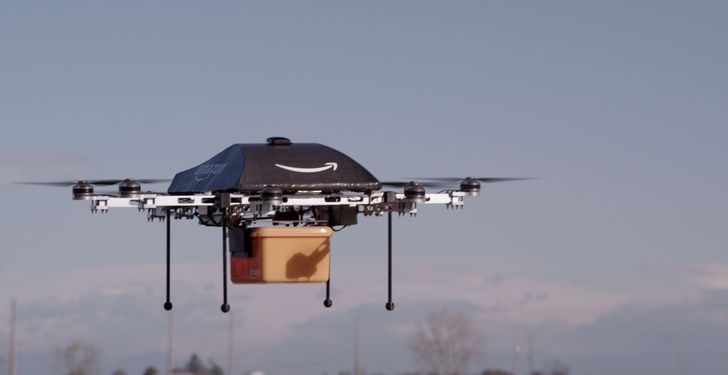 Studio505, which proposed the concept, said "companies such as Amazon are already developing fleets of drones that will deliver products from factory to door within minutes rather than days."
The concept, dubbed the Hive, proposes to use the Royal Society of Victoria's site as launching and landing facilities for drones carrying "flying iPads and Gucci handbags" to high-rise windows across Melbourne's CBD, via a honeycomb structure housing a fleet of drone postmen. At the same time, the drones could also assist in creating a 3D map of the city's airspace in order to develop a navigational system for future drones.
The Hive is just one of six proposals from Studio505, some just as playful as the drone airport, such as a museum of hovering, magnetized exhibits inspired by a vox pox with a four-year-old who believes "more magnets" would make Melbourne a better place.
Other proposals include a science and learning facility with flexible spaces for workshops and exhibitions by Chris Barnes, Teuta Jerilu and Lily Jiang; a public lecture theatre and cafe by Tom Chan, Marris Dibley and Jenna Rowe; a subterranean gallery space by Simple Studio; a museum of the Hoddle Grid by Nigel Westbrook, Paul Evans and Michael Wentworth-Bell; and a passive telescope that allows the public to experience the southern night sky away from light interference by Room11.
All the proposals will now go head to head in a public popularity contest via the Royal Society of Victoria's website.
Related topics