The ACT Government has unveiled the reference design for the new Canberra Convention Centre by and Italian architect Massimiliano Fuksas and local practice Guida Moseley Brown Architects (GMB).
The design, dubbed "futuristic" and "UFO like," was unanimously selected by the jury, defeating six other submissions in an invited competition. The nine-member jury, which included ACT Government architect Alastair Swayn and 1996 Australian Institute of Architects Gold Medallist John Denton of Denton Corker Marshall, awarded the commission to Fuksas and GMB for their design's "poetic and sculptural treatment of architectural form."
The judges said Fuksas and GMB demonstrated an outstanding urban design sensibility to the site, transforming and giving primacy to City Hill.
The proposed site for the project is at the apex of the National Triangle adjacent to City Hill, on a block bound by Constitution Avenue, London Circuit, Commonwealth Avenue and Vernon Circle. The project falls within the ACT government's City to the Lake urban renewal masterplan. If built, the new convention centre will replace the existing National Convention Centre on Constitution Avenue.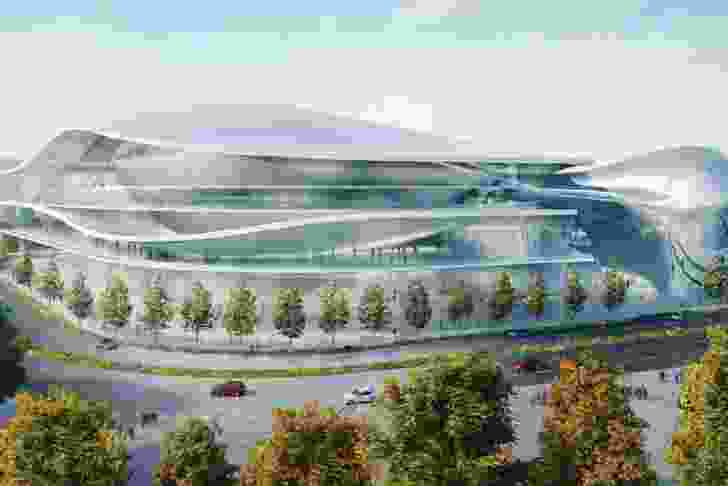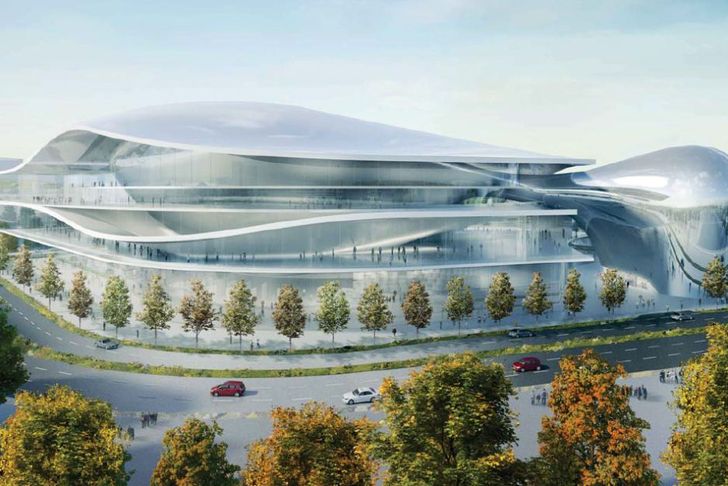 The project also has the support of the Canberra Business Chamber, which commissioned a report on the impact of the project on Canberra's economy. The report estimates a "conservative" net benefit of $2.40 for every dollar spent on the project over a twenty-year operating period. Based on the initial estimated construction cost of $433 million, it could lead to a potential $1 billion injection into ACT's economy. The estimate cost of the Fuksas and GMB's reference design is $500 to $700 million.
The ACT Government is yet to commit any funding to build the project, despite advocating for it since 2008. It will now work with the winning architects to develop a business case around a functional design before moving forward with funding models. This next phase of the project is expected to take one to two years.