In its simplest form, a bridge merely spans the space between two places. But when Zaha Hadid designs that bridge, what you get is anything but simple. What you get is a soaring, high-concept project spanning space – and time.
Conceived in 1997 and originally slated for completion in 2006, Abu Dhabi's Sheikh Zayed Bridge was finally finished in May 2011 and reputedly cost more than a billion UAE dirhams (approximately AUD$255 million) to build. The bridge bears all the usual hallmarks of Hadid's work: structural challenges, phenomenal delays and an iconic final result.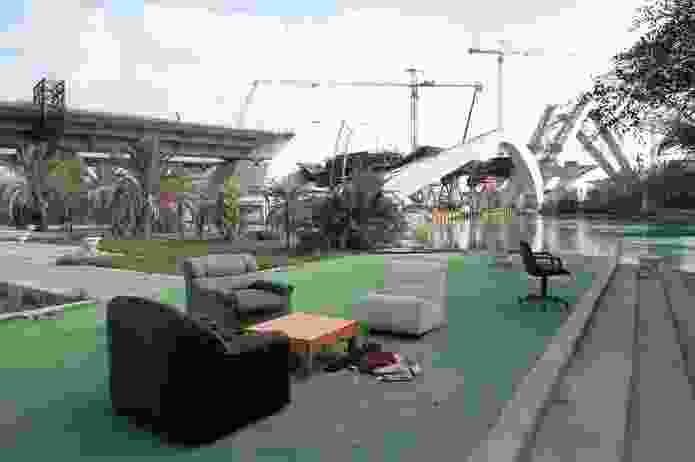 The symbolic and real meaning of time is a recurring theme here. Take the bridge's fluid silhouette as an example: three pairs of undulating steel arches reach a height of almost seventy metres, curving and splaying around two cantilevered four-lane roads. Notions of the future and the past appear to melt into an aesthetic that is vaguely familiar yet otherworldly. On the one hand, the bridge exudes an almost futuristic kind of technological mastery; on the other, its design was directly inspired by nature, by the sand dunes that surround the region.
Hadid's design process for the bridge began fourteen years ago, with a close study of the landscape, topography and circulation of the project site. Hadid explains: "We draw certain lines of connections with the local environment and use these to inform our design. This 'embeds' the design into its surroundings so that each project has the strongest possible relationship with its unique context. We are not thinking so much of metaphor, but more in terms of analogy – the landscape analogy – where features of a natural landscape are expressed within the architectural design."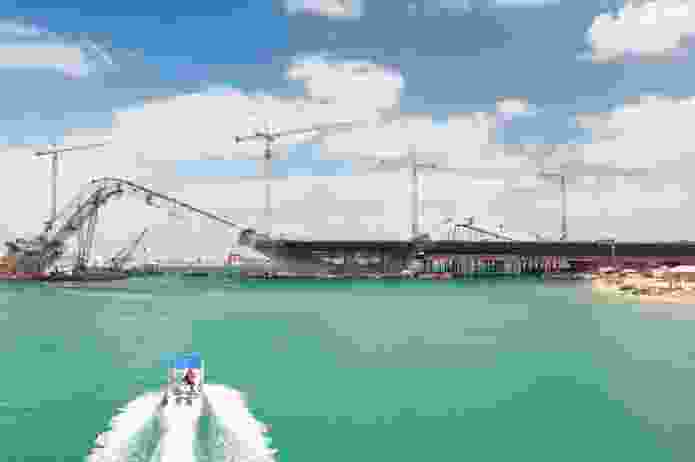 As with most great architecture, personal history also had a role to play. Hadid explains: "When I was a child, we used to take along picnics for trips to the ruins of Samarra where the Tigris and Euphrates meet in southern Iraq. You stand there, and there is timelessness. You see the rivers and trees and you know that ten thousand years ago it was like that. There was this amazing flow between the land and the water that extended to incorporate the buildings and the people. I think that perhaps what I am trying to do is capture that kind of seamlessness and flow in an urban architectural context."
Difficult construction projects like this have a funny way of growing on people – perhaps it is the construction industry's very own variant of Stockholm syndrome. Sinan Makki, senior bridge engineer at High-Point Rendel, has worked on the bridge since the very beginning and strikes an almost nostalgic tone as he picks up a five-year-old pot plant from his now deserted office: "Seeing the end, people leaving, demobilization; I'm not happy. In Arabic we say, 'What's the use of paradise without people?' I'd like to work on another bridge, but I know I won't see one like this again."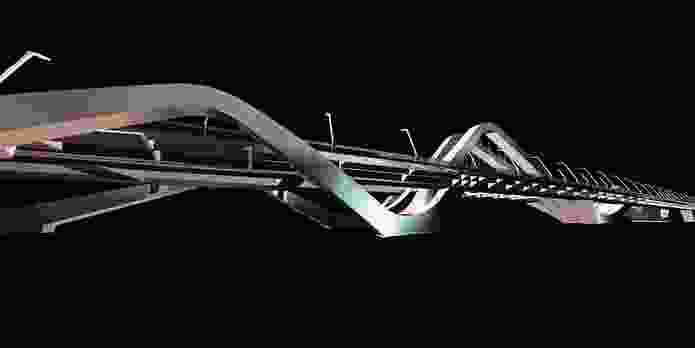 Aside from the bridge's high-end design, sophisticated engineering and zealous craftsmanship, it was Abu Dhabi's great expectations for the future that made this bridge possible. Anticipating a 200 percent population growth over the next twenty years, the government issued "Abu Dhabi 2030," a development strategy outlining not only the city's infrastructural needs, but also the diversification of its economy away from fossil fuels and toward other sources of income, particularly cultural tourism.
Hadid commends burgeoning cities like Abu Dhabi for their belief in progress and sense of optimism. "This ambition means pushing boundaries, and I think Abu Dhabi is definitely pushing the boundaries of design and construction technology."
Credits
Design

Zaha Hadid, Zaha Hadid Architects
Design practice

Zaha Hadid Architects
EC1R 0BQ, London, United Kingdom
Project Team

Graham Modlen, Garin O'Aivazian, Zahira Nazer, Christos Passas, Sara Klomps, Steve Power
Consultants

Engineer High-Point Rendel
Lighting Hollands Licht, Amsterdam, the Netherlands
Structural Rendel Palmer Tritton

Site details

Location Abu Dhabi, United Arab Emirates
Site type Urban
Category Landscape / urban design
Type Culture / arts

Project Details

Status Built

Source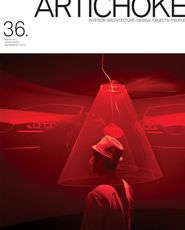 Issue
Artichoke, September 2011