Conrad Gargett has been appointed to design an upgrade of the Queensland Ballet's home at the Thomas Dixon Centre in the Brisbane suburb of West End.
The redevelopment will comprise both the refurbishment of the existing Thomas Dixon Centre and a three-storey extension containing rehearsal and performance studios and spaces, wardrobe and workshop spaces, a performance studio and a "wellness centre."
Preliminary architectural plans describe the extension as "utilitarian in language," with a saw-tooth roof referencing the form of an existing workshop, which it would replace. The extension would be attached to the existing centre with a double-height glazed atrium on space currently used as a car park, with the two buildings connected by an elevated catwalk.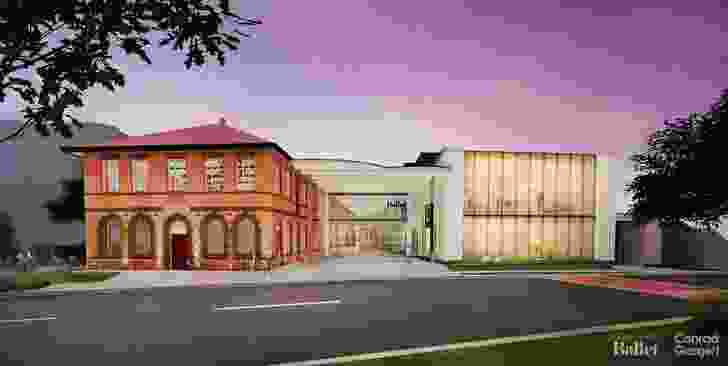 The plans also include a new, amphitheater-shaped performance venue within the existing building, with an open-air terrace on the roof. A "Bunker Bar" would take the place of five World War II-era air raid shelters.
Lawrence Toaldo, managing director of Conrad Gargett, said, "We are working closely with the company to enrich the historic Thomas Dixon Centre, which will enable Queensland Ballet to further expand and shine on the global stage.
"It is proposed that the existing space will be renovated and extended to provide additional facilities and functions for the company, ballet patrons and enable engagement with the wider community."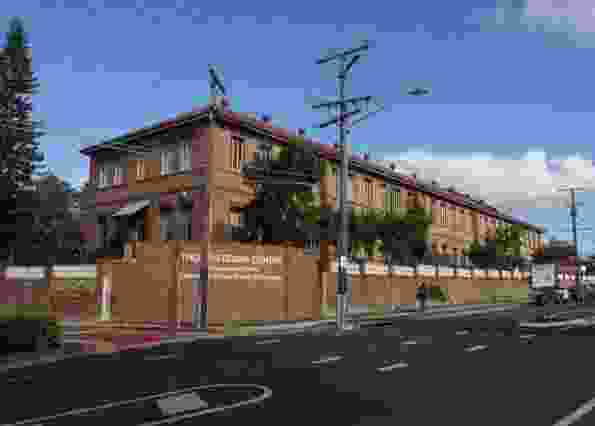 The existing building is named for Brisbane bootmaker and tanner Thomas Dixon and was added to the Queensland Heritage Register in 1998. Built in 1908 and designed by prominent Irish-Australian architect Richard Gailey, it was purchased by the Queensland government and refurbished as a dance centre in 1991.
The building's entry on the Register praises as particularly significant the "symmetrical design and repetitive fenestration pattern, as well as details including the decorative windows to the front elevation and the use of dark blue salt glazed bricks contribute to the aesthetic significance of the place."
The Register also describes Gailey, who designed buildings across Queensland, as the "doyen of Brisbane's architects."
A heritage impact report prepared by Conrad Gargett states that the redevelopment will involve the removal of several additions made to the building since Gailey's time, and will "reinstate the building's former landmark presence."
It also argues that the clear visual distinction between the two structures will limit any inappropriate aesthetic effect on the heritage building.
A public consultation period will take place until 20 March. For more information, go here.
Related topics