The first sod has been turned in the construction of an art gallery on the grounds of a property owned by the late twentieth century Australian painter Arthur Boyd in Riversdale. Gifted to the public by Boyd and his wife Yvonne in 1993, and managed by the Bundanon Trust, Riversdale is located in the Shoalhaven region of New South Wales, an area that has been heavily affected by this summer's unprecedented bushfires.
The $28.5-million project, designed by a team comprising Kerstin Thompson Architects, Wraight and Associates, Craig Burton, Atelier 10 and Irwin Consulting, will include a contemporary art gallery set within a sloping hillside to display Bundanon Trust's $43 million art collection.
A "revitalising smoking ceremony" marked the beginning of construction this week. Both of the properties managed by the Bundanon Trust are currently closed to the public, as the impacts of recent bushfires are assessed.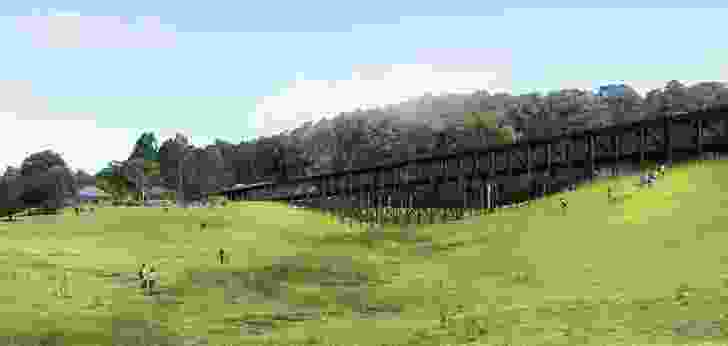 "This momentous event follows the devastation of the south coast fires and I commend the Rural Fire Service and Bundanon staff for acting quickly to protect this national culturally important collection," said Bundanon Trust chair Jennifer Bott.
"The recent situation highlights more than ever the need for Bundanon to have an environmentally prepared purpose-built gallery to protect this national treasure."
Kerstin Thompson Architects' subterranean art gallery will house more than 3,800 items by Arthur Boyd, along with works by Sidney Nolan, Charles Blackman, Brett Whiteley and John Perceval.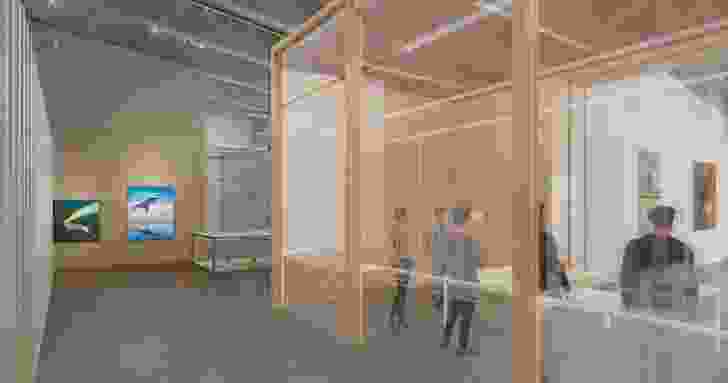 The project also includes a learning centre for school students, a contemporary visitor hub, a 34-bed accommodation block and a café, all within a 140-metre-long structure abutting the art gallery within the sloping hillside, that continues on to stretch over an existing gully.
The design draws inspiration from rural Australia's trestle flood bridges, and responds to "current and future" climatic conditions.
On winning a design competition for the project in 2016, Kerstin Thompson said the design would be informed by the paintings of Arthur Boyd.
"Clearly, how Boyd rendered the Australian landscape through his work has changed how we in turn see the landscape," she said. "The way he painted it communicated other qualities [that are] not just visual – the sense of heat and dryness, or the sense of turbulence and change, whether through flooding or fire.
"I think if we can use the buildings and the landscapes to really amplify one's experience of the place and how dynamic it is."
Related topics