Construction has begun on a new café within Parramatta Park in Western Sydney, replacing a café that was damaged beyond repair by a fire on Boxing Day in 2016.
The new café will overlook "Little Coogee" – a popular swimming and picnicking spot. It will sit entirely within the footprint of the previous structure.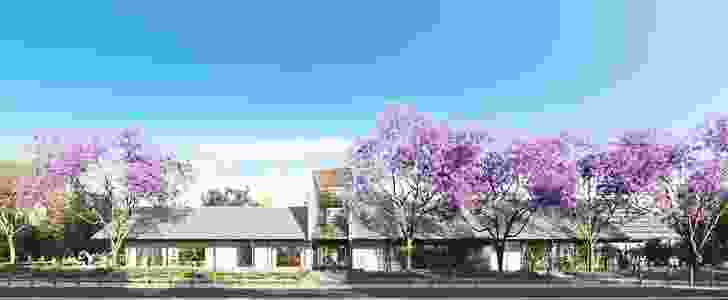 Suellen Fitzgerald, executive director of the Parramatta Park and Western Sydney Parklands Trust, said, "We're proud of the design which is sensitive to and preserves the cultural and heritage values of the site.
"Sam Crawford and Associates have applied principles of design excellence to marry parts of the existing structure with the new contemporary space in a seamless and aesthetically interesting way whereby both the Café and the Park are complementary features."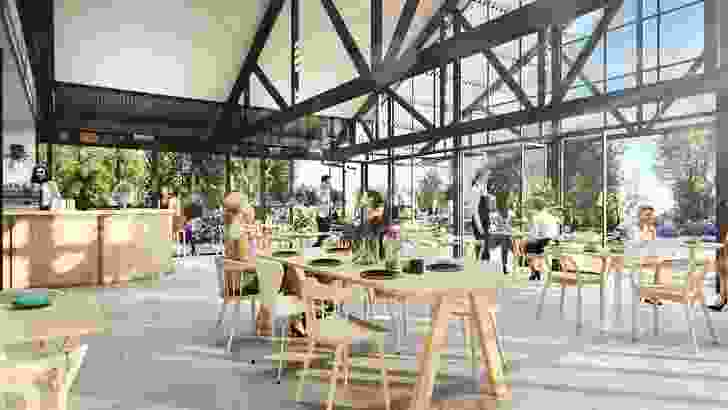 "This promises to be a place for the community and the 2.1 million visitors we receive annually to come together for different occasions, share great food and conversation, drop in for a coffee or relax and enjoy the splendour of the Park,"
Sam Crawford Architects has completed a number of public buildings in the past, including a much lauded public toilet in North Bondi, the Cabarita Park Conservatory, and a proposed animal re-homing centre in Blacktown on a site adjoining the Western Sydney Parklands with Tyrrelstudio and Lymesmith.
The café is expected to open in 2020.