New South Wales' Independent Planning Commission has granted concept approval for a 183-metre tower by Cockle Bay Wharf on Sydney Harbour.
The $649-million tower will house 75,000 square metres of commercial space, along with some shops and restaurants. Its final design will be determined via a design competition, though indicative designs have been completed by FJMT, Tony Caro Architecture and Aspect Studios.
The approval comes despite firm opposition to the proposal from the City of Sydney, which has argued that the tower will cause overshadowing that will interfere with the council's long-held plans for the proposed Town Hall Square. In its decision, handed down on 13 May, the commission noted the applicant had reduced the size of the tower from the original plans, and found the tower would not cast shadows over the square during peak-use times.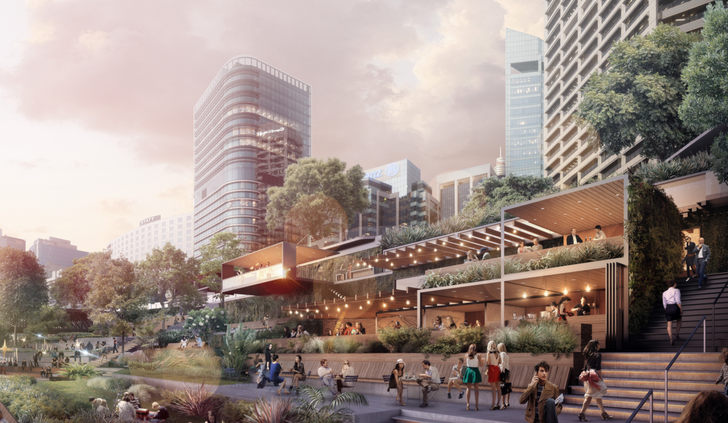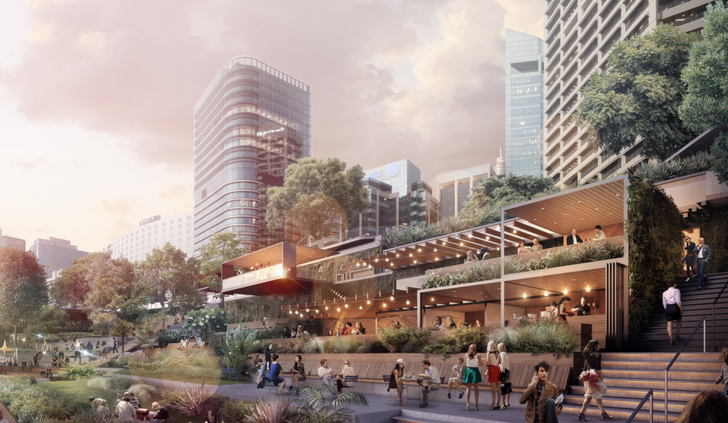 "It will make a valuable contribution to the area through creating active and passive open spaces, landscaping, enhancement of the Darling Harbour foreshore," said the commission in its finding. "[it] will "overcome the existing physical barrier of the Western Distributor and improve connectivity between Darling Harbour and the CBD."
Sydney mayor Clover Moore, a frequent critique of the state-significant development application process, slammed the decision, telling media the state government had "failed the people of Sydney." The Department of Planning had recommended the tower for approval.
"The City of Sydney began planning for a new civic space known as Town Hall Square more than 30 years ago, purchasing properties to make way for the vital public space, and until now, developers have abided by height controls and the draft sun access controls for the future Town Hall Square," she said.
"Now the Commission risks setting a shocking precedent by approving a development that will overshadow the square, at a time when workers and visitors to our city could be gathering in a beautiful public space, enjoying the final hours of afternoon sunlight."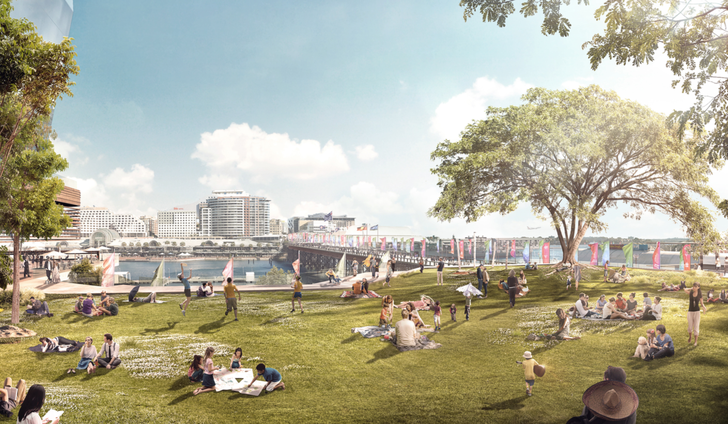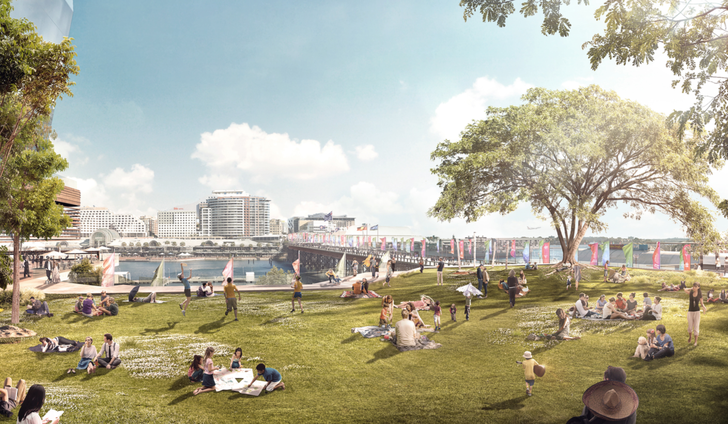 One of the key points of contention is over the City of Sydney's draft Central Sydney Planning Strategy, which seeks to introduce solar access protection in the afternoon by restricting any further overshadowing of the future square until sunset.
The planning department and commission both noted that the draft strategy did not hold statutory weight, as it has not been placed on public exhibition. Council has accused the planning department of blocking the document from public exhibition, but the department disputed this characterization, telling ArchitectureAU in February that the council had not responded to communication.
The commission noted in its finding that the application is consistent with existing planning controls which seek only to protect solar access to similar public spaces before 4pm.
Residents also expressed concern about visual amenity and private view loss, particularly on the nearby Astoria Tower and Millennium Tower. The commission, however, found any impact to residents of those towers would be "reasonable and acceptable."
The project will be subject to future detailed development applications.
Related topics