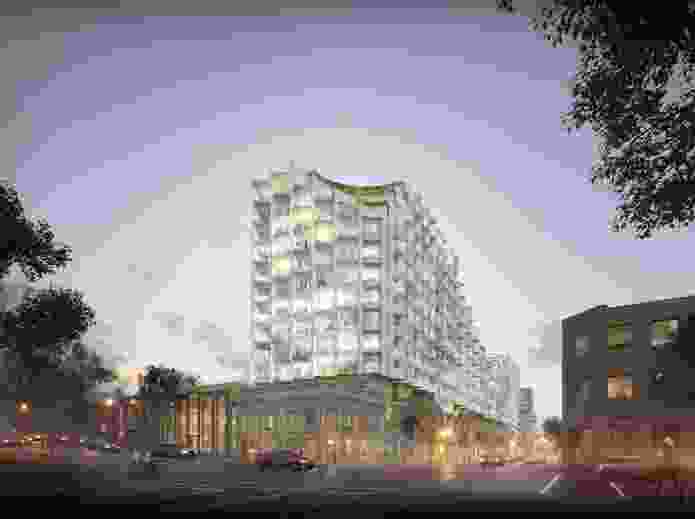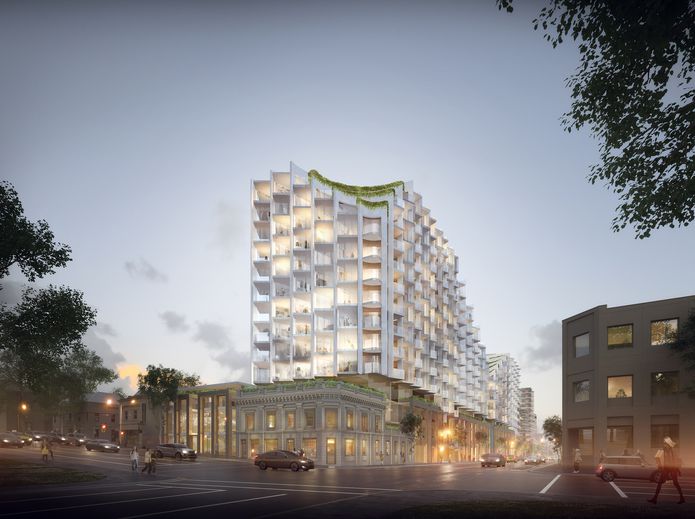 A new design for a controversial development proposal by Gurner has been approved by the City of Yarra.
The original design for the $350 million mixed-use development, by Koichi Takada Architects,was lambasted when submitted to council in 2017, with the community vocal in opposition and councillor Steve Jolly labelling it a "bogan" Las Vegas-style building, at odds with its surrounding.
The new design by Cox Architecture sees the project reduced in scale, with its maximum height down from 48.2 metres to 37.8 metres, the number of floors down from 13 to 11, and apartments numbers down from 383 to 219. Where the original proposal was for a single building with a tiered setback, which council and local community groups said would be imposing, the new design features nine individual buildings, each with subtly different aesthetics.
A statement from developer Gurner said the building would be a modern interpretation of Collingwood's old brick warehouses, taking inspiration from the nearby, heritage-listed former Foy and Gibson factory building designed by William Pitt as well as examples from New York's meatpacking district.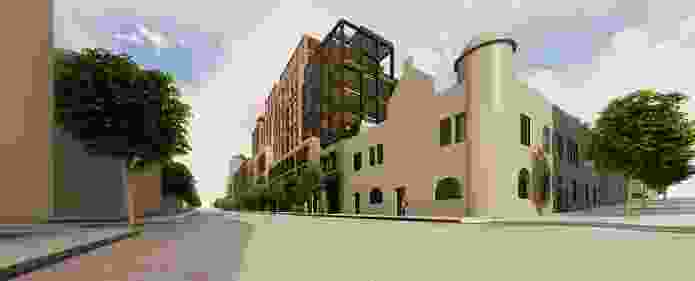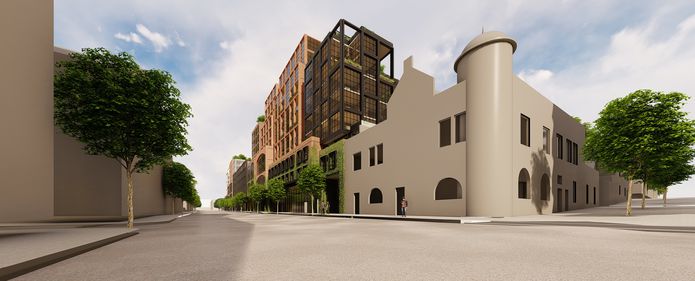 A spokesperson for the developer told ArchitectureAU in July 2017 that the original design had been "grossly misrepresented" by the media and that renders published by The Age at the time were out of date.
The founder and director of Gurner, the outspoken and at times controversial Tim Gurner admitted, "We got the first proposal wrong.
"Once we had received the initial outpouring of concern for the original design, it was not a matter of making superficial changes to the existing building; we went back to the drawing board and started again."
The development will occupy an entire block along Wellington Street, with the site measuring 5,100 square metres.
In addition to the 219 apartments it will house 1,634 square metres of ground level retail and hospitality spaces, as well as 1,341 square metres of office space.