The architect arrives in a taxi at about the same moment I swerve to a standstill on my trusty bicycle. It is immediately clear that I do not fit the prospective profile of a Costco customer. Costco, identifiable through its uniform of red, white and shades of grey, is a large wholesaler that has just moved into the Docklands neighbourhood. It is the kind of übermarket you visit with a car that has a big engine and plenty of boot space in which to drive away with your trolley-loads of purchased goods – you can forget public transport. With more than 560 outlets Costco was counted as the ninth largest global retailer in 2009. To shop here you not only need a big car and plenty of storage space at home, but also a membership card.
VicUrban suggests that the Docklands, one of Melbourne's newest communities, will become home for 17,000 people, a workplace for 40,000 people and a tourist attraction for 20 million people annually. Docklands is also home to the Southern Star Observation Wheel. Opened in late 2008, it closed after a few months of operation – but despite its vicissitudes the big wheel has not yet given up hope. Costco and the Observation Wheel should make good companions – both sites expect to draw about one million people into Docklands per year. On Google Earth you can still see only empty, industrial wasteland, which indicates the speed at which this neighbourhood has emerged out of the mud.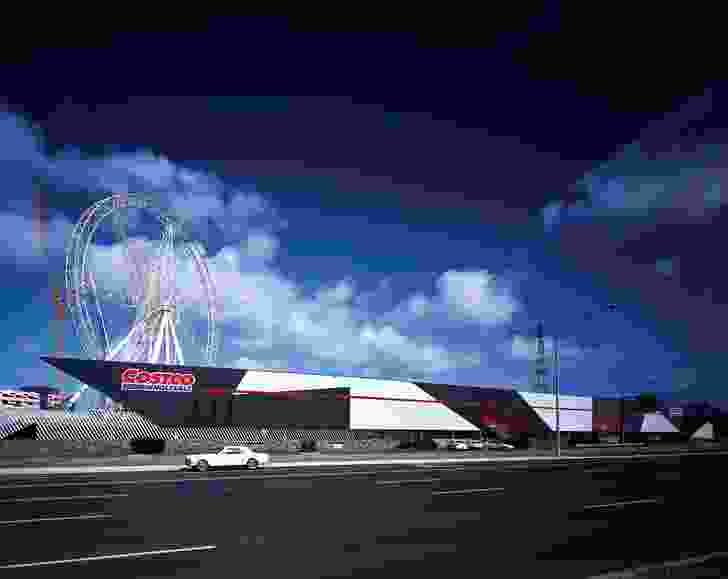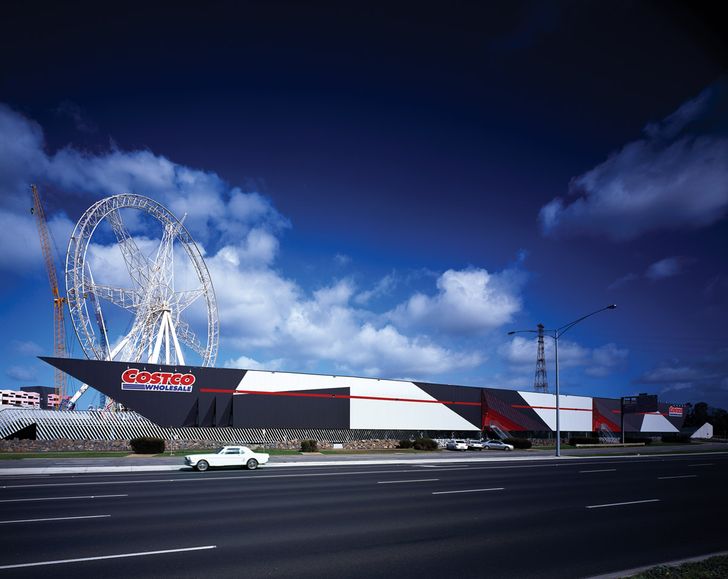 As a heavyweight multinational, Costco expected clear sailing through the planning approvals process. When this did not eventuate the company was obliged to call on local design knowledge, which it found at NH Architecture. The architects responded to the Docklands' specific planning requirements for this shop of over 15,000 square metres by tweaking the standard warehouse box – folding its surface, jauntily extending its roof, and finessing its material and colour scheme. While Costco is purportedly not used to following such a process, the outcome is well worth the effort. The Australian headquarters even allows a gesture toward the accommodation of public space, an oblique plane with seating, trees and public art – something that a certain Swedish furniture retailer could learn from. A continuously inclined urban field has been created that extends from the shopping mall and Observation Wheel, and connects the street-level car park with the entrance to Costco, one level above. It is a public ramp and urban landscape combined, and also successfully blocks the noise from Footscray Road. Resting on a bench here raises me slightly above street level, somewhat like the successful forecourt of the State Library of Victoria, but without the luxurious lawn. Even though people won't visit just to appreciate this small provision of public open space, it adds what I would call in German some Mehrwert, that is, some unexpected additional value to the commercial attractions.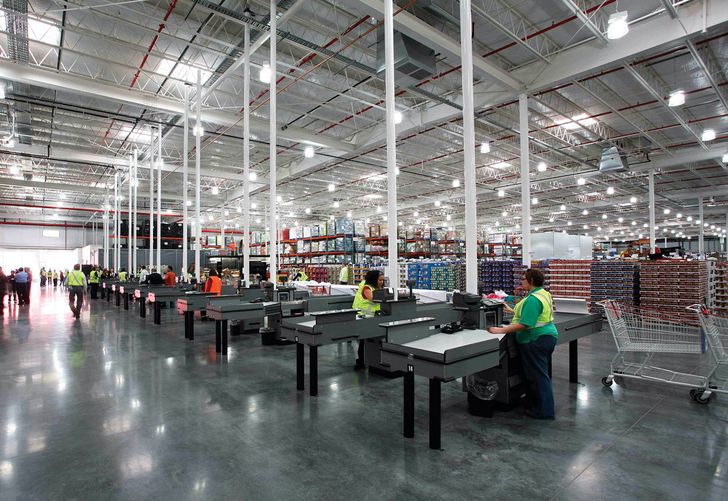 Upon entering Costco a woman with an American accent asks for our membership cards. Instead we show identification and sign a visitors' book. Inside, the local design knowledge evaporates. Except for a couple of windows allowing guests at the food corner to look out over the street toward the Observation Wheel, we could be anywhere. We are immersed in the generic retail space of mountains of goods of all sorts and sizes. The warehouse interior presents only the qualities of raw consumption – concrete floors, exposed light fittings and inventory stacked on wooden pallets. The roof is carried by a white steel frame, and the ceiling is interrupted by skylights laid in a regular rhythm. Everything is lined up and precisely arranged – there are no dark and dusty corners here. A store attendant efficiently drives a humming floor-cleaning machine around, caring for the concrete floor that the architect describes as "art gallery quality" – simply exchange one suite of goods for another, and a contemporary market of consumable culture is ready to go. Whatever your take, it makes for a smooth shopping-trolley ride. As we depart we have to show staff the inside of our bags, in case we have managed to shoplift a pallet of frozen apple pies. Outside, on the way to my bicycle, I notice Icehouse, an ice sports and entertainment venue, yet another new addition to this instant neighbourhood in which everything you could desire appears to be rapidly assembling.
Products and materials
Walls and ceiling

BlueScope Colorbond Ultra in "Shale Grey," "Monument" and "O'Hara Red."
Flooring

Epoxy coating to concrete slab.
Source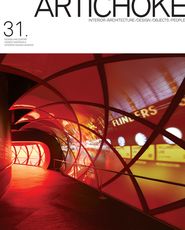 Issue
Artichoke, June 2010
Related topics