A City of Melbourne planning officers' report has lambasted the revised designs for an Apple flagship store at Federation Square by Foster and Partners.
The report cites a number of "significant concerns" about the proposal's impact on Federation Square, originally designed by Lab Architecture Studio and Bates Smart, as well as the inadequate level of detail in the drawings and submitted material.
"The submission drawings lack sufficient analysis of the context, including how the proposed building relates to its neighbouring buildings in terms of location, scale, and architectural resolution," the report reads.
Foster and Partners' design was revised following a series of workshops with a government formed steering committee which set out a number of design principles for the project.
The reports found in a number of instances, the design does not comply with the principles and requires further consideration and refinement.
It found the siting and orientation of the proposed building would create "ill-defined spaces," "low quality public space" and "a loss definition of the edge conditions to the plaza."
"This architectural expression is at odds with the established Federation Square character of geometric patterns and irregular shapes and consequently draws the eye to the proposal, giving it a visual significance and prominence that does not align with its retail rather than civic use."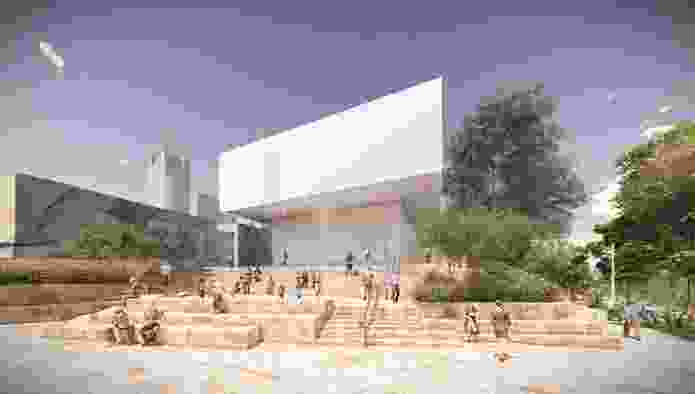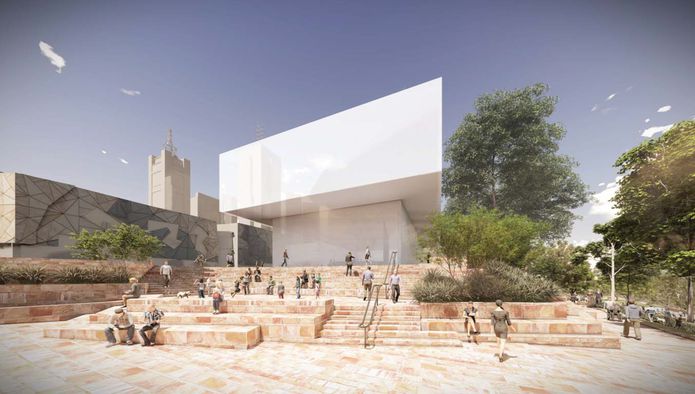 In addition, the report expressed concern over the lack of consideration given to the integration of Federation Square's signature catenary lighting.
"This is a non-negotiable element in integrating with the design and lighting of the square," the planning officers said. "A fixing solution which relies on a freestanding pole is not an acceptable outcome."
The report urged further consideration to "ensure the integrity of Federation Square as a civic space and an identified world class public square is not undermined."
The City of Melbourne councillors were unimpressed by insufficient submission from Apple.
At a meeting of the Future Melbourne Committee on 4 September, councillor Rohan Leppert said, "If it was a mum and dad extension we wouldn't be accepting the planning application because it's not complete. And yet we've got an application here with a very significant architect in tow and it's not complete. The only proper thing to do is to acknowledge that you cannot make a decision under these circumstances and to seek further information."
In addition to its assessment of the Apple store plans, the report expressed concern that additional proposed redevelopments of Federation Square "have occurred without a guiding framework or independent expert review."
These include proposed Metro Tunnel entrance, designed by Hassell, Weston Williamson and Partners and Rogers Stirk Harbour and Partners and the redevelopment of the Australian Centre for the Moving Image.
"The cumulative effect of these changes may erode the iconic status of Federation Square as a civic gathering space in the city," the report reads.
"There is an immediate need to commission a masterplan and framework to guide Federation Square's physical future.
"An overarching masterplan and management plan is critical to guide Federation Square's evolution and to ensure that the cultural and civic charter, which has underpinned its management and use, is reinforced. Without this, the integrity and appeal of Federation Square may be eroded."
Related topics