A Cairns Performing Arts Centre, designed by Cox Architecture in association with CA Architects, has been completed in the Far North Queensland city.
The centre replaces an ageing theatre with a modern facility containing both a 940-seat main theatre and a smaller 400-seat space.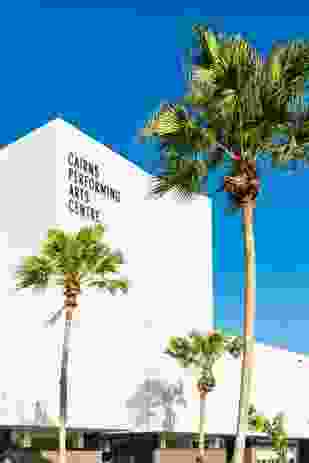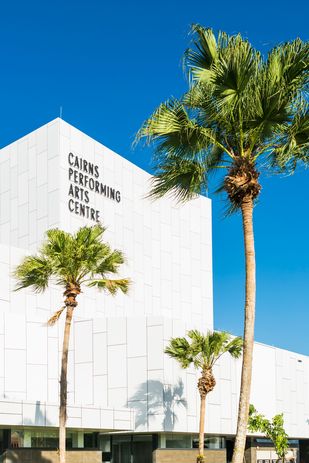 In a statement, Cox director Richard Coulson said the design process was centred on a number of principles, including that "the building must be inclusive and welcoming to Cairns' diverse and vibrant community; it must be flexible, allowing a range of community and professional uses; it must be technologically appropriate to ensure that it attracts the best acts; and it must be economically sound, creating new facilities that would increase revenue and thereby help to offset capital costs.
"What has emerged is a building that inherently responds to its tropical surrounds," he said. "Verandah-like foyer spaces blur the edges between inside and out and create a feeling of dynamism at street level. A visually striking screen wraps around the building, enhancing its civic presence, helping to mediate extremes in light conditions and create a play on light in the foyer. Its design alludes to the beautiful Dilly bags and fish nets produced in traditional weaving across Far North Queensland."
The Cairns Regional Council approved the project in 2016 in the face of some objection from the Australian Institute of Architects, who said the design did not "adequately respond to the [council's] Tropical Urbanism Policy and Performance Criteria."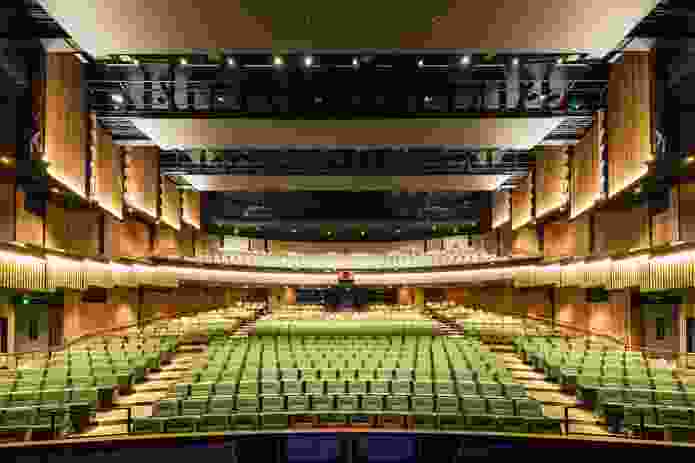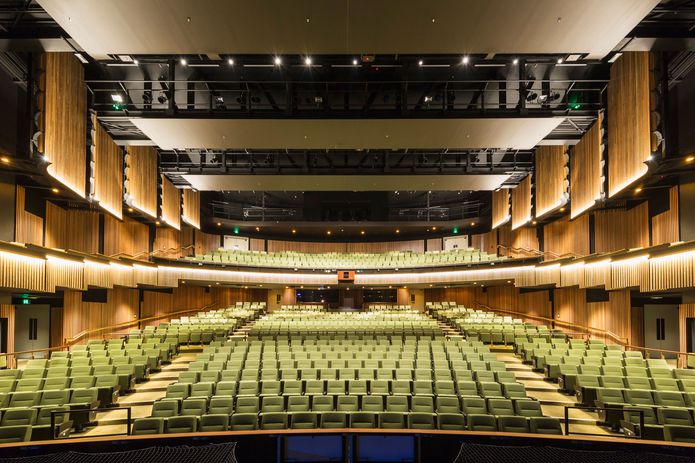 The project is part of a wider redevelopment project that has also involved the transformation of the adjacent Munro Martin Park, dubbed "The Precinct." The new park, which opened in 2016 and was designed by landscape architect Andrew Prowse, includes an outdoor performance space, a 2,000-seat amphitheatre, and vine-covered walkways.
Bob Manning, mayor of Cairns, said, "This building is a milestone in achieving our vision for Cairns to be recognized as the arts and cultural capital of Northern Australia.
"This strategy will change the soul and the character of our city and is a key step in advancing the evolution and progress of our city."
The first show to play on the main stage of the new Cairns Performing Arts Centre will be Wicked.