Cox Architecture has produced a concept plan for the development of a new, inner-city campus for the University of Newcastle in the Honeysuckle precinct, an area of former industrial land between the former railway and the waterfront.
The construction of the campus would be a long-term project and involve several new buildings on a large site between Honeysuckle Drive and Civic Lane, which was freed up by the closure of a heavy rail line. The university would purchase the site from the state government-owned Hunter Development Corporation. The campus would be close to the waterfront, Newcastle's Civic precinct, and the planned Newcastle Light Rail line.
The concept plan includes seven new buildings, six of which would house teaching and research functions and a seventh which would be a student accommodation building. The plan notes that there are presently no accommodation facilities dedicated to the university's students in the central city.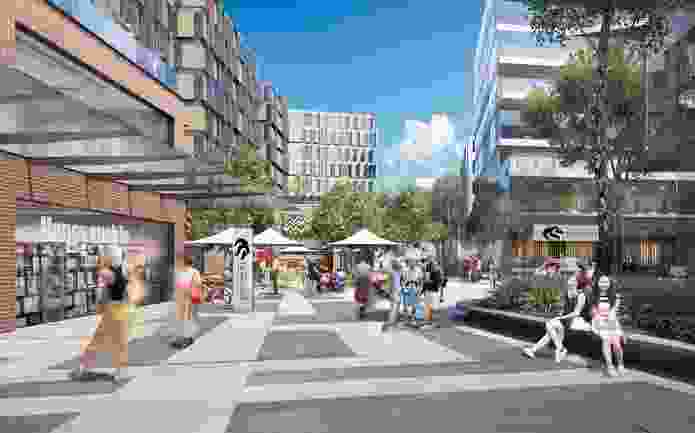 The buildings would rise to a maximum of eight storeys. They would feature two-storey podium elements and be built around a central open space shared by most of the buildings.
A number of key design elements listed include "contemporary, green, [and] elegant building character," the "creation of active public spaces at ground level that engage with the city" and "use of glazed elements to emphasize 24/7 activity at the campus."
The first building to be developed under the plan would be an academic building on the corner of Honeysuckle Drive and Worth Place.
The plan also identifies a number of CBD campus projects from around the world as comparable benchmarks, including the New School's University Centre in Manhattan by SOM, Western Sydney University's high-rise campus at Parramatta Square by Architectus and the Ryerson Student Learning Centre in Toronto by Snøhetta and Zeidler Partnership Architects.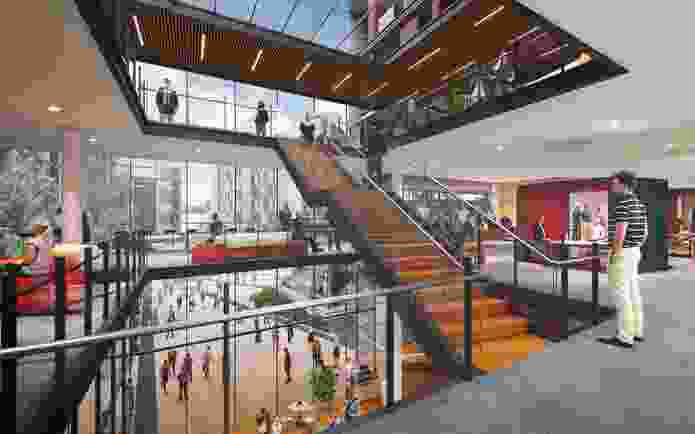 The University of Newcastle is currently largely based at campuses in the Callaghan and Ourimbah areas on the outskirts of the city. The development to the Honeysuckle site would add to the university's existing facilities in the CBD, including the NeW Space vertical campus, which was designed by Lyons Architecture and EJE Architecture and opened in late 2017. The concept plan says that the new campus should not refer to the "powerful and unique statement" of the NeW Space in its design, but instead "create its own distinct character that complements the existing heritage context and new development within the Honeysuckle precinct."
NeW space would remain the university's "flagship" building in the CBD, acting as the University's formal address.
The concept plan says that, in addition to the recently established State Design Review Panel established by the Government Architect NSW (GANSW), a University of Newcastle Design Review Panel will be established specifically for the project to ensure that design excellence is achieved. The panel would only have an advisory role and its recommendations would be non-binding.