The Adelaide Oval Stadium Management Authority (AOSMA) has announced it will build a 128-room hotel, designed by Cox Architecture, which will be integrated into the eastern side of the stadium.
In its announcement of the proposal, the AOSMA said that the "built form will be contained within the Adelaide Oval area and will not impact the parklands or the existing plaza." The authority also said that the hotel would open in time for the ICC World T20 World Cup in October-November 2020, with construction to start in May 2019 pending approval.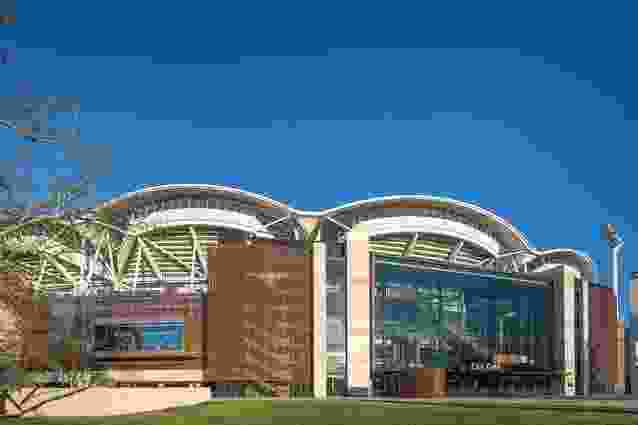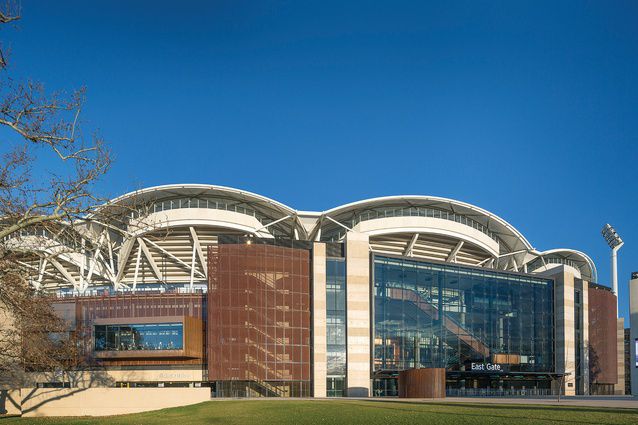 The hotel will be integrated with the Eastern Stand, but it will be constructed as a "pod," separated from the existing structure so as not to interfere with the seating bowl inside the stadium. It will comprise two wings on either side of the existing East Gate. The wings will be linked by an elevated foyer and lounge. The existing scale and proportion of the built form the Eastern Stand will be maintained.
Cox has a long history with the oval. It was responsible for the design of a redevelopment of the stadium, in association with Walter Brooke and Hames Sharley, which was completed in 2014. The project involved the redevelopment of the Eastern and Southern Stands, public plazas and ancillary spaces.
Prior to this, the practice designed the Western Grandstand in association with Hassell. The project, completed in 2010, marked the oval's transformation from a historic cricketing pitch to a larger-scale facility capable of hosting a variety of different sports.
Adam Hannon, director of Cox Architecture, said, "We have deliberately designed the hotel to fit as unobtrusively and seamlessly into the design, retaining the magnificent views while not impacting the experience for game-day patrons.
"It's a low-impact design, not only in the way in which it fits within the current structure but also in the way we can build it without adversely impacting the game-day experience for patrons during its construction."
Cox's design has been assessed by the Office for Design and Architecture SA (ODASA), and will be lodged with the State Commission Assessment Panel for approval.
The project will be funded by a $42 million loan from the South Australian Government Financing Authority "at commercial rates."
If built, Adelaide Oval will become the first stadium in Australia to include an integrated hotel.