Work has begun on the construction of a privately developed performing arts centre in the Western Sydney suburb of Rooty Hill.
Designed by Cox Architecture, the centre will feature a main performance space that can be reconfigured for a variety of uses – from concerts by symphony orchestras and full ballet companies in a 2,200-seat configuration to more intimate concerts and performances.
The trappings of the theatre directly inspired the design of the building's facade.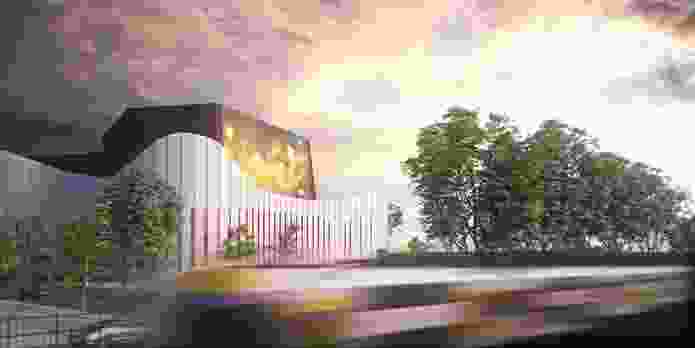 Cox Architecture senior associate Michael Bradburn said, "The flowing facade metaphorically references a stage curtain drawn across the warm and texturally rich foyers and theatre drum."
Narrow windows made of coloured glass set into the facade will "allow patrons to peek beyond the curtain, whetting their appetites for the world they are about to be transported to," Bradburn said.
Businessman Tony Shephard, chairman of the Greater Western Sydney Giants, described the centre as a potential tourist drawcard that could benefit from the site's proximity to the airport planned for Badgerys Creek.
"This is a magnificent performing arts centre, which will excite and draw people from western Sydney and beyond," he said.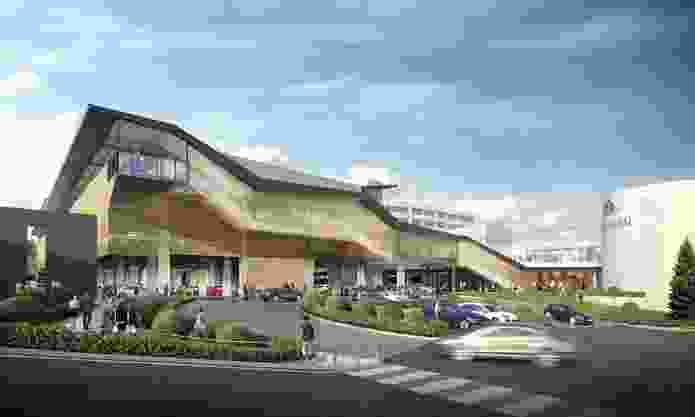 "It is being built without a cent from the taxpayer and is providing the community with a facility it desperately wants and needs."
Rooty Hill RSL is financing the theatre. In a director's report issued in December 2016, the club identified 62.4 percent of its $89.1 annual revenue as the proceeds of its gambling operations. The club hopes that the centre will dilute the proportion of its funds derived from gaming.
The club is also planning the construction of a hotel alongside the theatre.
Completion of the centre is expected in late 2019.
Related topics