Cox Architecture's Melbourne Square towers unveiled
Stage one designs by Cox Architecture have been revealed for a six-tower residential and commercial development in Melbourne's Southbank.
Victorian planning minister Richard Wynne approved the then-$1.15 billion Melbourne Square development in 2015. The site on Kavanagh Street abuts the West Gate Freeway to the south.
The first stage of the development will involve the construction of two residential towers containing 1,043 apartments.
Once complete, the site will be home to four residential towers, a commercial tower, a hotel and a supermarket.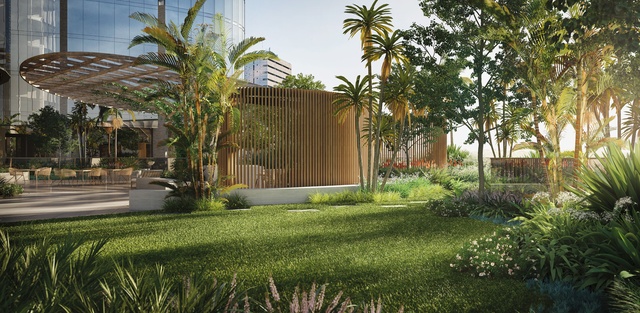 Cox associate Paul Curry said, "To create an uplifting and recognizable identity for Melbourne Square, we focused on incorporating more green spaces that will connect with those other activity zones."
Designs by Taylor Cullity Lethlean (TCL) for a 3,700-square-metre public park at the centre of the development were released in May. The park will take up 20 percent of the site.
Southbank is one of Melbourne's most densely populated and park-deprived areas, with less than 15 percent the recommended area of green space provision per person.
Carr Design will be responsible for interior design. Director of architect Chris McCue said that Carr had designed the interiors to complement Cox's external architecture.
"The whole idea of the interiors is to support the language of the architecture with consistent layering of the motif in every space down to the joinery with sculptural pleated forms throughout," he said.