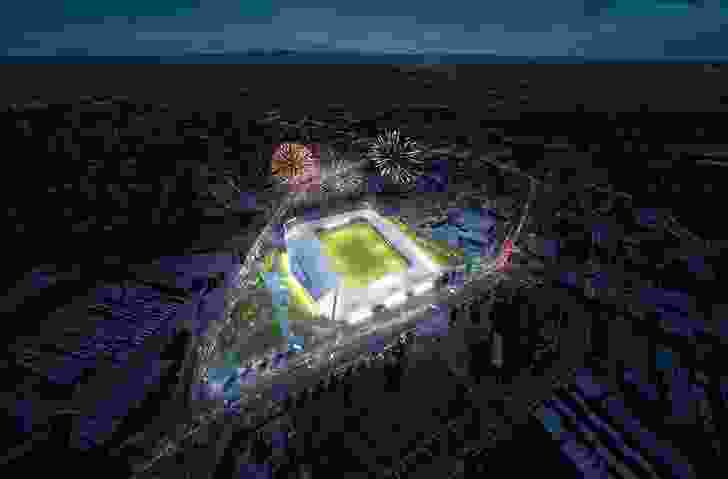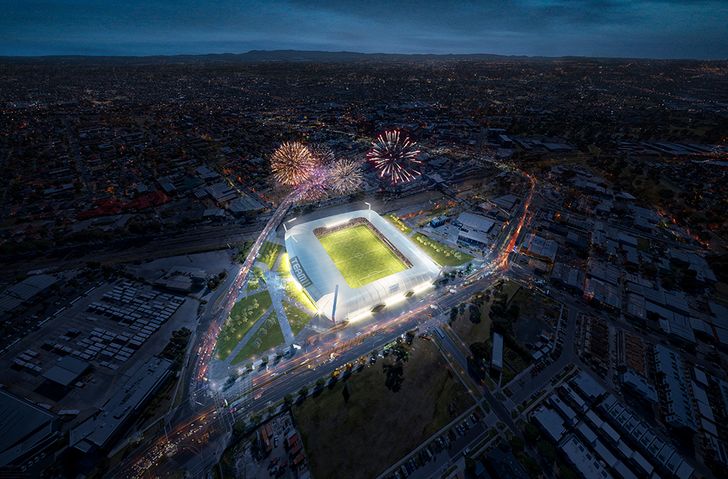 Cox Architecture has produced concept designs for a 12,000- to 15,000-seat rectangular stadium in the south-eastern Melbourne suburb of Dandenong.
The proposed stadium is part of a local push to see an A-League soccer license granted for a team based in Melbourne's south-east. Football Federation Australia said it would expand the competition with two new teams for the 2019 A-League season. There are currently 10 teams in the A-League competition.
A group calling themselves Team 11, a joint venture of the City of Greater Dandenong, City of Casey and Cardinia Shire Council, in partnership with the local community, announced in October 2017 that Cox would prepare concept images and help identify a suitable site for the "boutique" rectangular stadium.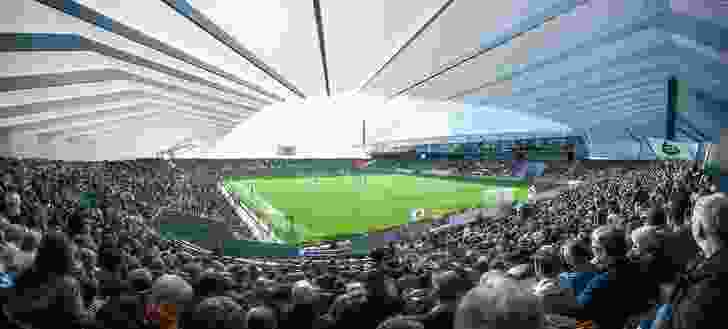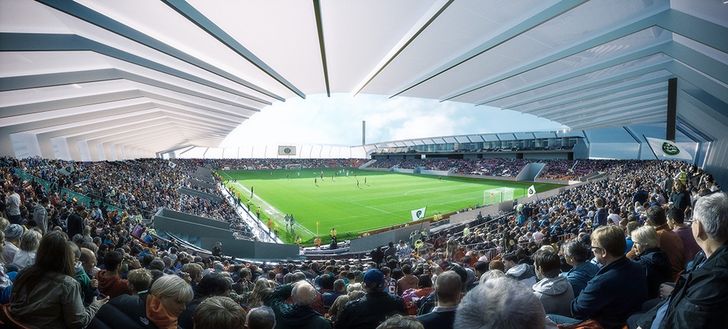 The stadium would occupy a site on Cheltenham Road, with Dandenong railway station close by. The City of Greater Dandenong has previously said it would donate the land for use as a stadium if the bid is successful.
Cox are responsible for many of Australia's high-capacity sports facilities, including Perth's newly opened stadium, with Hassell and HKS, the redevelopment of Adelaide Oval, with Walter Brooke and Hames Sharley, completed in 2015, as well as the under-construction North Queensland Stadium, designed with 9Point9 Architects, which is due for completion in 2020.
Greater Dandenong councillor Jim Memeti said the "stadium is not just about the creation of what can be an enormous football club, this will be a prized asset for our region, catering for a wide range of sporting events, multicultural festivals, concerts and functions."
Related topics