Cox Architecture, with landscape architects TCL, are behind the design of the first stage of the redevelopment of the University of Sydney's Engineering and Technology Precinct at its Darlington campus.
At the core of the proposal is the redevelopment the campus's 1960s Electrical Engineering Building. The proposed redevelopment involves the renovation of the western wing of the existing building and the addition of a new 11-storey wing to the building's east.
The proposed works will add 4,000 square metres of new research laboratories and two new teaching laboratories.
The existing Brutalist style building, built from 1963 to 1965 in off-form concrete was designed by Ancher, Mortlock and Murray, who also masterplanned the engineering and technology precinct as it currently stands. A heritage impact statement prepared by Urbis describes the existing building "one of the first Australian educational buildings to commit to a full expression of Brutalism."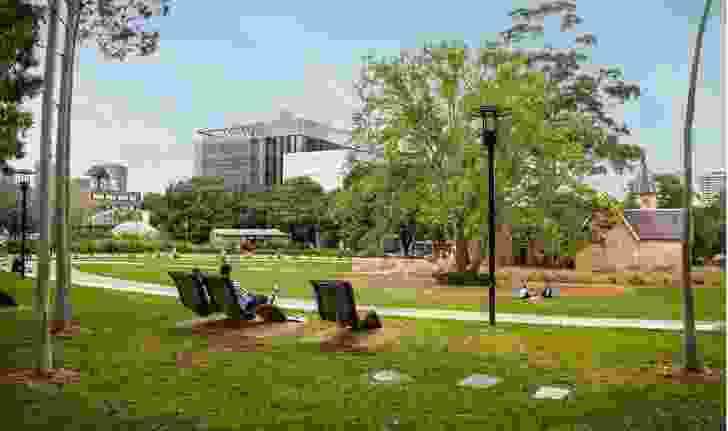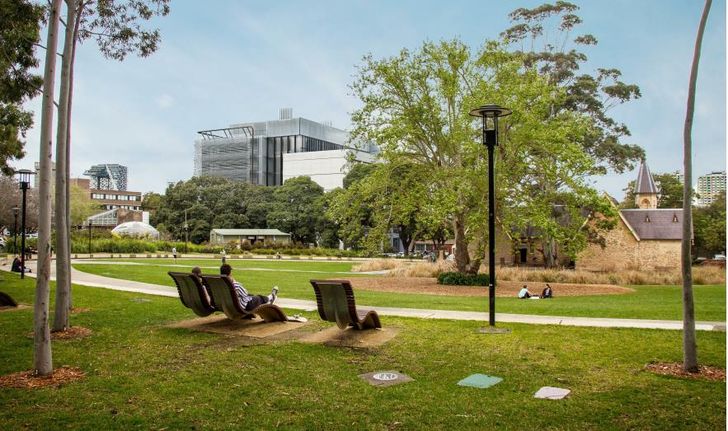 In a Design Intent Statement, the architects said the building would be redefined as the "Micro Engineering Building," in the "critical first stage in reimagining how the Faculty of Engineering and Information Technologies (FEIT) will teach, research and innovate at the University of Sydney."
"FEIT currently consists of 16 faculties across five schools. The engineering precinct masterplan seeks to organize space into sub precincts of macro-, micro- and meso-scale engineering.
"This is the critical first stage in this masterplan and will be a catalyst project for the rejuvenation of the precinct. The proposed building will provide greater research intensity in the precinct whilst improving the student experience essential to the continued success."
Cox Architecture were appointed to the project following an invited design competition, and the evolution of the design has been overseen by a Design Excellence Review Committee (DERC), with further review proved by another panel comprising the members of the DERC, representatives of the NSW Department of Planning and the Environment, and the office of the Government Architect NSW.
A car park to the south of the building will be replaced with a landscaped courtyard, the design of which references the constellations above Sydney.
"A liberated ground plane allows for a constellation of spaces to form in the landscape and connect the internal and external teaching, social and reflective spaces," said the architects.
"This constellation meanders up through the atrium that is surgically carved and expressed between new and old structures."
"A refined flexible and functional building envelope is composed of rationalized elements that clearly express their purpose and encourage 'Engineering on Display',"
A conceptual masterplan for the engineering precinct was completed in 2015 by NBRS and Partners. It formed part of a broader $1.4 billion Campus Improvement Plan developed by the University's own planning team.
Related topics