Construction is underway on the redevelopment of the visitor centre at the Port Arthur Historic Site in south-east Tasmania.
The original centre, designed by Philp Lighton with Daryl Jackson, won the New Public Buildings Award in the 1999 Tasmanian Architecture Awards. It has seen "little change or development" since opening in 1999 despite growing visitor numbers, according to the Port Arthur Historic Sites Authority (PAHSMA).
The redevelopment of the visitor centre, designed by Hobart-based practice Rosevear Stephenson, will extend and retain elements of the existing building. PAHSMA adopted the design in April 2016.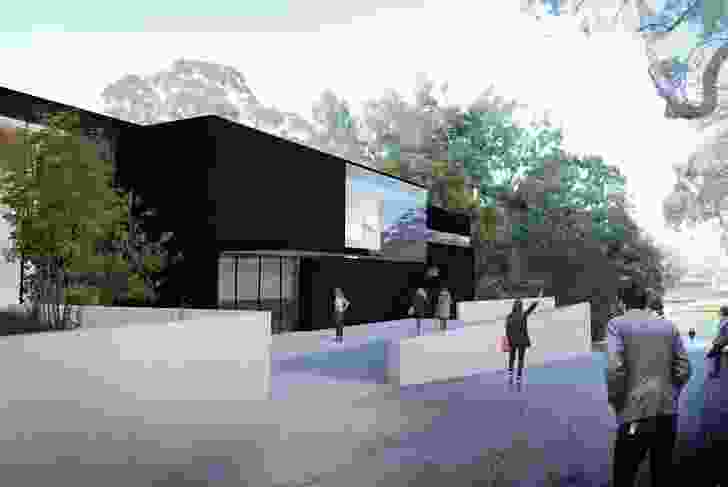 In a design statement, architect Craig Rosevear said, "The ambition of the building is to emphasize the emotional encounter with Port Arthur, and as such the building itself aims to be calm and restrained in its expression, be clear about its position in time, provide orientation and surveillance, and be in proud service to the site."
The redevelopment will involve the creation of a charcoal-black brick extension of the existing building to the south and the creation of a new, tall volume entrance. A restaurant and administration facilities housed in the current visitor's centre will be transferred into a new addition, allowing for a "grand and more legible connection" between the building's entrance and the point of site access.
"Internally, the rationale is to declutter and provide light filled open spaces that seek not to distract the visitors' purpose," said Rosevear.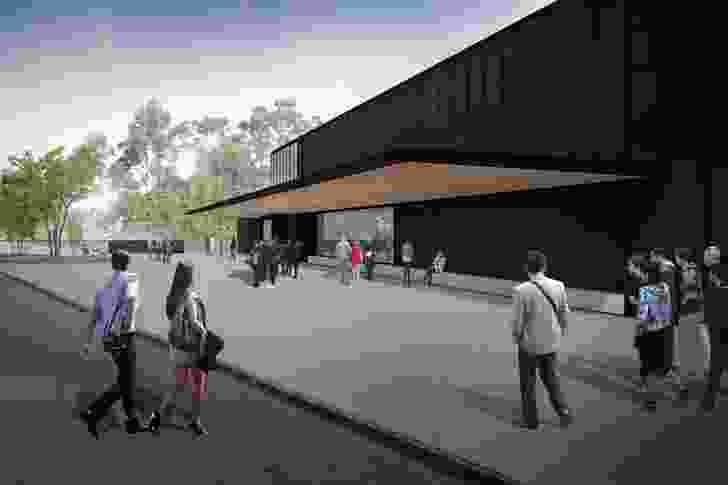 The Port Arthur site, which comprises one of Australia's best-preserved convict facilities, is one of the 11 sites that make up the Australian Convict Sites UNESCO World Heritage property. Aside from the main penitentiary building, the site includes more than 30 convict-built structures across a 136-hectare area, including a preserved watchtower, a church, a boy's reformatory school and a mass grave on the nearby "Isle of the Dead."

"Considerable" modelling and a detailed Heritage Impact Assessment carried out by Mackay Strategic were required to negotiate the sensitivities involved in a large-scale redevelopment on the heritage site.
The Heritage Impact Assessment found that the expanded centre, while offering additional floor area, would occupy a similar footprint as the original. It also praised the use of a "palette of recessive materials" that would allow the building to "sit subtly within the landscape."
Completion of the centre is expected before the summer tourist season. Friday night ghost tours will continue as usual.
Earlier this year, PAHSMA ran an open design competition for a new visitor centre at the Cascades Female Factory, which is one of three Tasmanian sites run by PAHSMA that are included in the Australian Convict Sites property.
Related topics