Hong Kong's Business of Design Week (BODW) is an annual five-day program of city events, satellite programs, award ceremonies and a summit, which this year featured 70 speakers from more than 15 countries. Taking place from December 3 to 8, the event, which is organized by Hong Kong Design Centre, co-organized by the Hong Kong Trade Centre and sponsored by Create HK, has been billed as Asia's most important design conference.
This year's BODW was presented in collaboration with partner city, Melbourne, and a purpose-built pavilion housed the largest-ever international presentation of Victorian design outside Australia - more than 100 projects. The pavilion was inside DesignInspire, a concurrent trade show to BODW, and more than 200 Melbourne delegates travelled to Hong Kong to visit the pavilion and BODW.
The Melbourne Pavilion featured 90 Victorian designers and the work of Victorian universities and was curated by Ewan McEoin and Phip Murray from the NGV, and designed by local architectural and interior design practice, DesignOffice. Opened by the Governor of Victoria, the honourable Linda Dessau AC, the Melbourne Pavilion highlighted the extraordinary work of the city's designers and how design is shaping every day life, including in the fields of technology, architecture, ceramics, identity, wellbeing, learning, play and apparel. Highlights included Facett, the world's first modular hearing aid by Blamey Saunders Hears and Leah Heiss; Tait's Seam outdoor furniture by Adam Cornish; The Nightingale Housing model by Breathe Architecture; the Nuraphone by Nura, the world's only headphones that automatically learn and adapt to your hearing; Schiavello's Gallery chair; Helen Kontouris's Lehenga Table; Coco Flip's Mayu Floor Lamp; lighting by Christopher Boots and Rakumba; and many more outstanding Melbourne design examples. Delegates learnt about the designs from the creators themselves and were able to hold and test many of the products.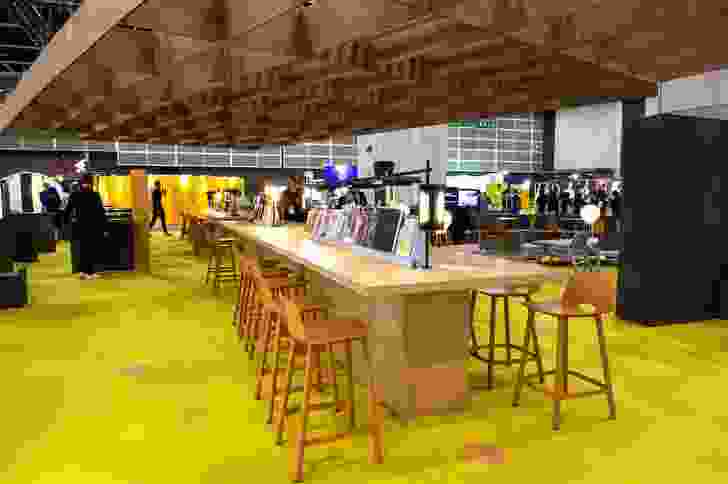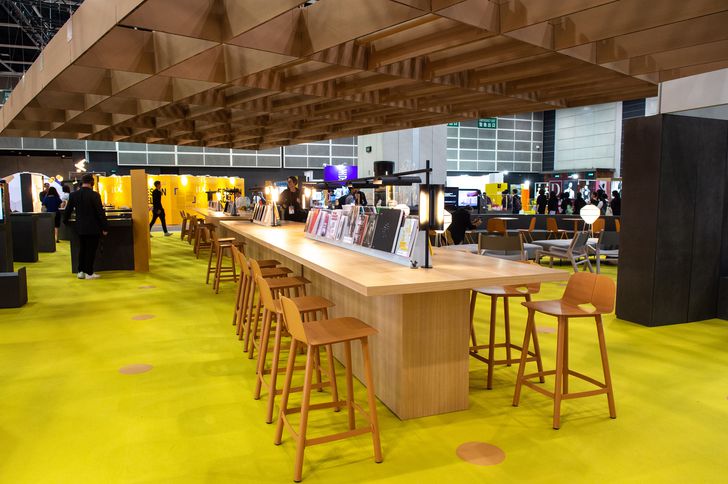 Design solutions have helped make Melbourne one of the world's most liveable cities, and so it was fitting that the BODW summit's 70 speakers often touched on how to create better cities and connect citizens better. At the summit's first plenary session, Rob Adams, Director of City Design at the City of Melbourne explored the 35-year process of "urban choreography" of Melbourne. "A city with good bones," as he described it, Melbourne was, by the 1980s, in decline with many people leaving the CBD for the suburbs. The strategy was to reinvigorate the city over the next decades with food, beverage and retail tenancies. In 1980, the city had only two sidewalk cafes but over the course of 35 years and an extensive plan to activate the city's streets, today it now has more than 500, cementing its coffee culture. Adams also spoke of his efforts to regain green spaces for the city and through various initiatives (including a successful website that allowed the public to email back and forth with trees) the City of Melbourne has successfully converted more than 80 hectares to park uses over the past thirty years.
The summit's masterclass event was with architect Carol Ross Barney from Chicago-based architecture firm Ross Barney Architects. Barney's masterclass, titled "Livable Cities: Design for Social Good" began with a lecture about Ross Barney Architect's transit and urban design work in Chicago. Barney calls Chicago her "home and laboratory" and as a born and bred Chicagoan, it's clear her acute understanding and affection for the city has informed her design responses and helped make Chicago a more liveable city with excellent public space design that benefits communities. Barney has spent two decades dedicated to redeveloping the Chicago river into a revived ecological habitat and urban amenity. As part of Chicago's bid for the 2016 Summer Olympics (which ultimately went to Rio), her firm came up with a scheme for a river transit system – an ambitious but effective plan that aimed to ferry athletes around the city faster and then be used by Chicagoans as an alternative to road travel. Her love for the river has culminated in the Chicago Riverwalk, which was opened to the public in three phases, and wholly completed in 2016. Two kilometres in length, the Riverwalk offers space for fishing platforms, kayaking, war memorials, wine bars and public amenities.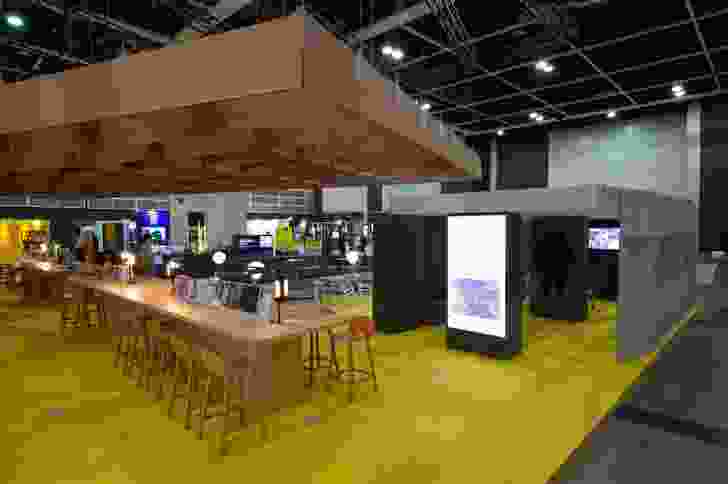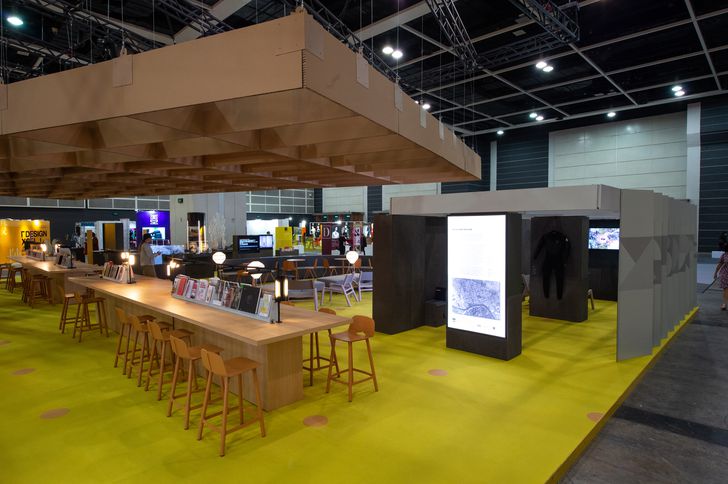 Around one-third of the 70 summit speakers hailed from Melbourne. Audiences heard from Meaghan Dwyer of John Wardle Architects who presented a portfolio of projects, including the Ian Potter Southbank Centre, which is currently in construction; David Flack and Mark Robinson of Flack Studio, who shared their "Flackify" approach to design and how to work successfully with clients who are often experiencing a major life change when they engage a designer; Clare Cousins of Clare Cousins Architects who shared the impressive Nightingale Model; Tin Nguyen and Ed Cutting of Melbourne-born New York-based design studio Tin & Ed who create experiential designs that blur between photography, technology, illustration and installation; and Ian McDougall of ARM Architecture who discussed the celebration of "different-ness" and how projects like Geelong Library and Heritage Centre, the Shrine of Remembrance Redevelopment and the Swanston Square apartment building incorporate aspects of Melbourne's culture, environment, history and character.
International speakers also talked to the topic of designing better cities. Ben Van Berkel of UN Studio unveiled for the first time plans for the Lyric Theatre Complex at West Kowloon in Hong Kong. The sweeping, transparent structure acts like a "lantern in the skyline" with three theatres with capacities of 270 to 1450. The theatre is part of the Foster and Partners' masterplan for a vast new cultural district for Hong Kong that is being built on reclaimed land on the waterfront. Paul Priestman, founder of transport design firm Priestman Goode revealed designs for train and plane carriages that aim to improve the commuter experience in terms of comfort and convenience. Priestman also showed footage of proposed autonomous barges and drones that would help with home delivery of goods and take cars off the road.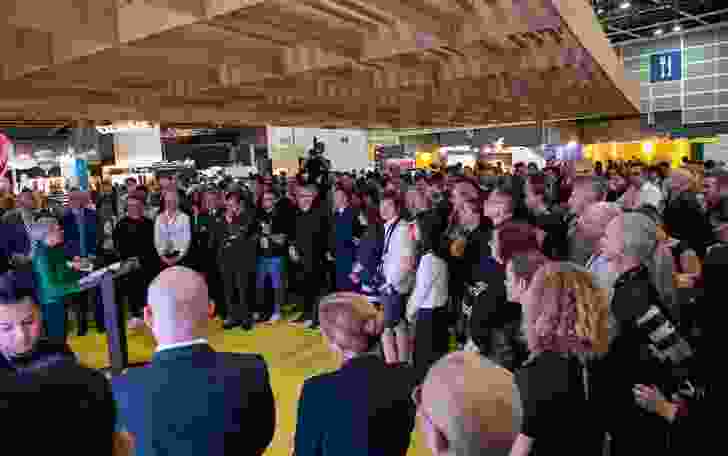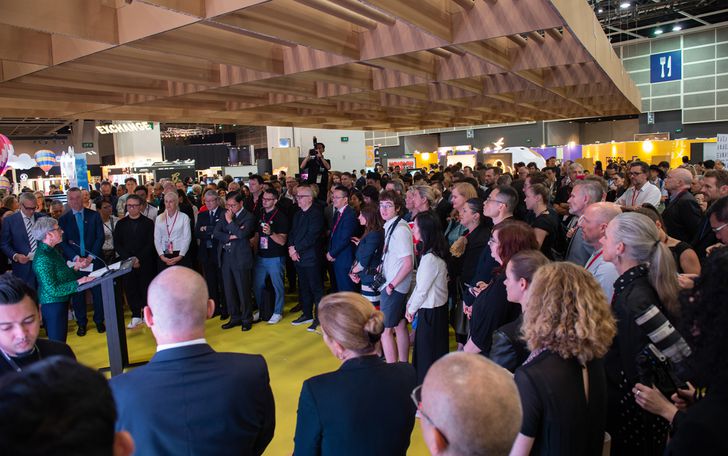 Toyo Ito's lecture dealt with the notion of replacing segregation with connection within buildings. Ito's Capita Green project in Singapore features a façade that is 56 percent covered by plants, floor-to-ceiling glazing that reducessolar heat gain by 26 percent in the tropical climate, and a floral structure on the rooftop that draws in cool air which is pushed down to floors below. In Taiwan, the Taichung Metropolitan Opera House was inspired by the human body, with inside and outside intended to be "continuous like a mouth, nose and ears." The building has become a gathering space for the residents of the small town and created a better connection between them and their city.
The sponsor of BODW, Create HK is the Hong Kong Government's dedicated agency championing and driving the development of the creative economy in Hong Kong. Through a recent $1 billion injection from the Hong Kong government, Create HK has been able to implement a series of schemes that push the creative industries, including programs to nurture new talent and facilitate start ups, explore markets in Hong Kong and abroad, and promote cross sectoral and cross territorial collaboration. The government's support of the creative industries and programs like Business of Design Week is part of an important initiative that promotes design culture and design thinking not only to other designers, but also to the public. Events like this are crucial in encouraging a dialogue about the power of design and when it all comes together as it did at BODW 2018, it's a wonderful thing.