A hotel can be many things: a meeting place, a place of retreat, a place that provides shelter or a place to entertain. First and foremost, though, a hotel is a business. The tenth edition of the Artichoke Night School speaker series, held recently at Space Furniture's Melbourne showroom, set out to explore how changes in the way we travel are influencing hotel design. The unscripted takeaway lesson for the evening was that the real driver of innovation in this sector is not design, or even consumer behaviour, but entrepreneurialism.
Kirsten Stanisich, director of SJB Interiors, began the evening with a reflection on the influence of Ian Schrager, "inventor" of the boutique hotel. Schrager was one of the founders of notoriously decadent 1970s New York discotheque, Studio 54. In true 1970s style, Studio 54 imploded spectacularly in a blizzard of cocaine and tax evasion. After a spell in prison, Schrager went on to establish Morgans in 1984, often cited as the establishment that kickstarted the trend towards hotels of individual personality and intimacy. Stanisich skipped over much of this speckled history, choosing to focus on Andrée Putnam's sumptuously classical interior design for Morgans.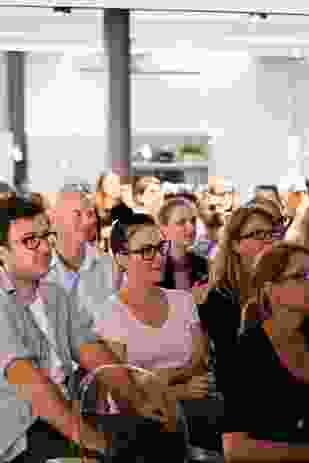 Despite Schrager's close association with the notion of the "designer" hotel, he is not a designer but a developer – a distinction that Stanisich did not draw, but which is important. Schrager's success lies in his sensitivity to the mood of the times. Just as Studio 54 was a response to the hedonism of the 1970s, the boutique "hotel as lifestyle" phenomenenom perfectly catered to the burgeoning individualism of the 1980s and 1990s. Putnam's designs may have been beautiful, but qualitatively there was nothing radical in what Schrager was offering – Hotel Chelsea had already been providing New York's bohemian elite with individual personality and "lifestyle" aplenty for decades. The genius lay in Schrager's packaging and replication of an idea.
Following on from Stanisich, Jeffery Copolov, design director of Bates Smart, demonstrated the centrality of the business model to his practice's hotel designs. Bates Smart has a strong pedigree in this area, with a portfolio that includes Crown Casino's boutique-style hotel development in Melbourne, Metropol. Copolov described how the packaging, or branding, was an essential consideration for many of Bates Smarts' hotelier clients – no surprises there. More insightful, though, was his belief that a design needs to be responsive to the organizational ecology it sits within in order to be effective. Copolov described how even the most seemingly banal details can make or break a hotel's budget. The number and quality of surfaces in a standardized room, for example, can have a massive impact on cleaning costs, with the average time it takes to clean said room multiplied by a factor of hundreds in most hotels.
Nectar Efkarpidis, director of Molonglo Group, gave the closing presentation, which proved to be the highlight of the event. Like Schrager, Efkarpidis is not a designer, but a developer. His talk focused on Molonglo Group's soon-to-be-opened Hotel Hotel in Canberra. Hotel Hotel takes the Schrager "hotel as lifestyle" concept and magnifies it – or perhaps inverts it, depending on your perspective. With design by materials-mad, young up-and-comers March Studio, the hotel certainly boasts plenty of bespoke detail and individual personality. More importantly though, at least in terms of innovation, it is just one part of an ecology of developments by the company, including apartment towers, cinemas, restaurants, offices and outdoor exhibition and performance spaces. Rather than hotel-as-lifestyle for the individual, Efkarpidis' ambition is that this hotel, and the facilities it allows for, become the catalyst for the life of a community. The design for the hotel looks spectacular; no doubt its influence, though, will largely be determined by its success as a business model, ready to be packaged and replicated elsewhere.
The Artichoke Night School series is presented by Artichoke magazine in partnership with Space Furniture. Night School No. 10 was held at the Space showroom, Melbourne.
Source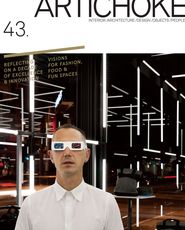 Issue
Artichoke, June 2013
Related topics