Among the design luminaries that visited Singapore recently for the opening of the Space Asia Hub was one of the brightest stars in the design world, Marcel Wanders. In the opening days, along with his business partner Casper Vissers, Wanders took up residence in the Moooi enclave, on the top floor of the amazing new superstore. Other Space Asia partners Georgetti, B&B Italia, Flos and Kartell occupied other levels. As the only Dutch design company represented, Moooi brings its inimitable style to the store, with products that are quirky, beautiful and innovative.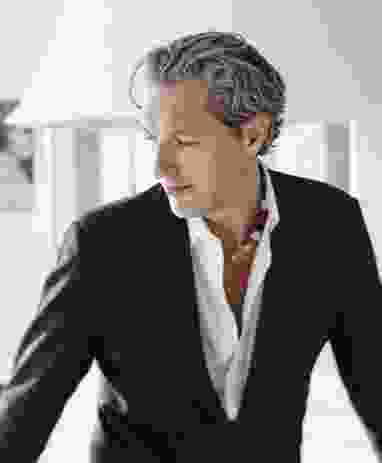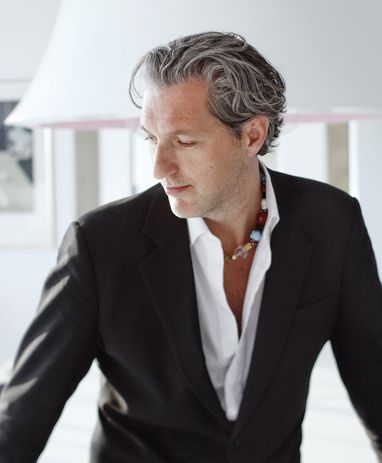 How did Moooi start? In 1996 I made the Knotted chair, which became an instant icon that took me all over the world. In the beginning, it was difficult because hardly anyone in the world would take up my work, only Cappellini, so when I designed my own collection of lamps I thought I needed to find someone who would sell them. It was suggested to me to talk to Casper, so I contacted him and he sold them and we made a business. Then we thought we would open the business for other designers, so we started Moooi. Then we lost a lot of money. But after three years we were back and breaking even, and the rest is history. We wanted to make a brand for me, and others like me, to get our products out in the world.
Tell me about your design ethos and how you view design. The real difficulty I think in design is to answer the questions: Why do we need a new teaspoon? Or a new building? And so my most important activity is to find out why we need something new. To find out what is special about this piece, why it has the right to exist. It's difficult to find out why a teaspoon exists but it's even more difficult for a building, and then the rest is engineering and poetry! The real thing is, why do we need this product at all and then, that it should make us happy. And that is what I do. To get products made, I always have a team around me that helps me realize the dream.
What roles do you and Casper have in the business? The rules are simple: Casper does everything and I do almost nothing! I do the creative direction, organize the collection, and Casper does the marketing and business. However, he's interested and involved in the creative side of things and I'm really interested in the finance so there's an overlap. We are really interested in each other's job and it's good, we have a mutual understanding. We own the company together and respect each other a lot and it makes us happy. We live in different places, I'm a bit wild, while he's a bit quiet, but we have a good relationship and talk about things that are deeper than the normal things.
What's the next big thing? The next thing is secret! We present the new things in April in Milano but this year we are previewing before that in Singapore. This is something special we can do for those in other parts of the world who work with us.
Source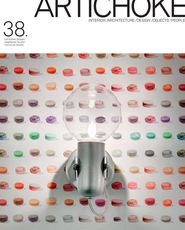 People
Published online: 4 Jun 2012
Words: Jan Henderson
Images: Anja van Wijgerden
Issue
Artichoke, March 2012
Related topics