Critical states: Chicago Architecture Biennial 2015
The inaugural Chicago Architecture Biennial carves out space for new thinking on the key issues facing architecture now.
From its earliest days, Chicago functioned as a dynamic commercial centre supporting the transportation and distribution of goods from the mid-west of the USA to the east coast and beyond. The inaugural Chicago Architecture Biennial sees the city position itself within the nexus of global "trade routes" of architectural discourse. Its title "The State of the Art of Architecture" is taken from a 1977 exhibition held at the Graham Foundation in Chicago and organised by architect Stanley Tigerman. This event played an important role in Chicago's architectural culture, opening it up to new ideas – particularly postmodernism, which challenged the stronghold of modernist theories and practice. Tigerman describes this past event as a way in which an up-and-coming generation of architects, himself included, "carved out space" for themselves. Although the Chicago Architecture Biennial echoes this sentiment, the discursive space it creates, as well as who it serves, has evolved to become more inclusive and global.
Forming the heart of the Biennial is the main exhibition, on from 3 October 2015 to 3 January 2016, located in the historic Chicago Cultural Centre and extending to a nearby building. The Biennial also includes on-site film presentations, panel discussions, lectures, as well as off-site performances, installations, exhibitions and an architectural tour to Racine, Wisconsin, to visit the SC Johnson administration buildings designed by Frank Lloyd Wright. Open House weekend is also incorporated into the festival program. Collectively, it is an exciting array of work and ideas that is quite specifically aimed at engaging with the broader public audience. Chicago is a city, Tigerman observes, where even the cab drivers talk about architecture.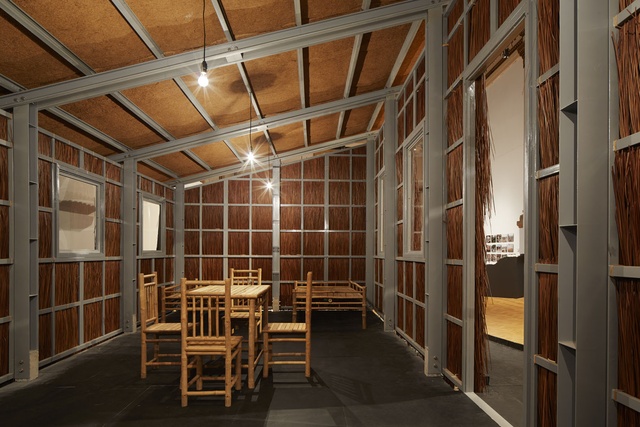 This is an important point; creative directors Sarah Herda and Joseph Grima describe the importance of "conversation" to both the making of and meaning of the Biennial. The conversation unfolding as perceived by Herda is inter-generational, international and interdisciplinary. Furthermore, it is a conversation between Chicago and itself as a way in which to re-ignite a passion for the built environment that many locals feel has somewhat diminished over the past decade. All events are free and clearly being patronised by architects and non-architects alike, while the younger generation of Chicagoans are included via an educational program and volunteer opportunities.
For the main exhibition, Herda and Grima began the conversation with participants by asking them to share what they believe are the most critical issues for architecture as they see it. Rather than pressing a theme on the participants, they allowed it to emerge. The resulting exhibit represents over 100 individuals or practices from over 30 countries and unsurprisingly demonstrates a vast array of theoretical, material and spatial propositions. Uniting this work, says Herda, is the exploration of the agency of architecture. Many architects employ this agency with vigour, directly defining problems and proposing solutions or more indirectly provoking thoughts or a new way of seeing.
For example, Studio Gang from Chicago tackles very real needs with clever and committed research as they grapple with the complex social and political issues around policing in Chicago and how architecture might mediate progressive solutions. From Berlin, Models of the House of One by Kuehn Malvezzi, Armin Linke and Marko Lulić explores how architecture can perform as a space of separateness and unity between religions and the secular society in which they are located. Several exhibits propose material and tectonic solutions to address critical housing needs, such as those by Yasmeen Lari and the Heritage Foundation of Pakistan (Pakistan), Tatiana Bilbao (Mexico) and Vo Trong Nghia Architects (Vietnam).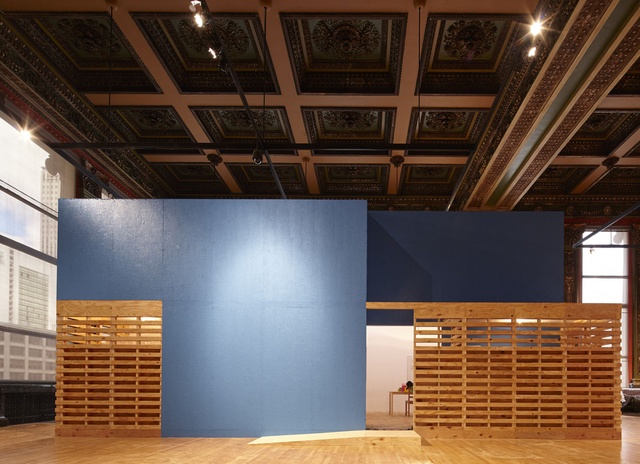 A series of quieter works are thought provoking, reminding us of the changes architecture stimulates and new ways of seeing. Architect Stefano Boeri's gentle video, The Flying Gardeners, follows the work of a new hybrid profession brought about by the need for climbing botanists to tend to the Bosco Verticale, or vertical forest, tower in Milan. They hang like spiders at once intruding on and respecting the privacy of the residents. In turn, the delicate works of Tomas Saraceno's installations are extraordinarily beautiful "collaborations" with spiders, encouraging specific web forms via species selection, lighting and fine mesh insertions. Meanwhile, the exhibit Architecture is Everywhere by Sou Fujimoto Architects charmingly renders various objects such as twigs, an upside down ashtray, screws, and even potato chips enormous by the inclusion of tiny scaled figures. In a city such as Chicago where architecture is indeed everywhere, we are invited to look anew.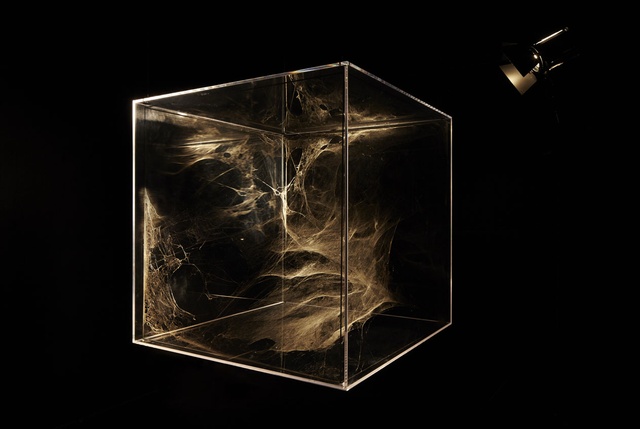 Herda and Grima have also included in the exhibition a section of works exploring the future of Chicago. Entitled "BOLD: Alternative Scenarios for Chicago", it features the work of local architects that thinks through urban problems of density, forms, ecologies and image. The eye-catching exhibit by Port Urbanism, The Big Shift, recalls something of the nineteenth century American booster rhetoric in which enthusiastic and visionary language was used to evoke the as-yet unbuilt metropolis into the population's imagination. Port Urbanism invites the Chicagoan to believe in double-vision: downtown is mirrored across Millennial Park, massively expanding the city footprint (anticipating another population boom?) and "creating a 'central park' condition," as well as providing real estate potential and the missing link to the lake front park system; a historically protected public space reinforced by Daniel Burnham in his famous Plan of Chicago, 1909. This project along with others, David Brown's The Available City and UrbanLab's Filter Island, generate their own conversational off-shoot. It would have been interesting to see an outsider's contribution to this dialogue.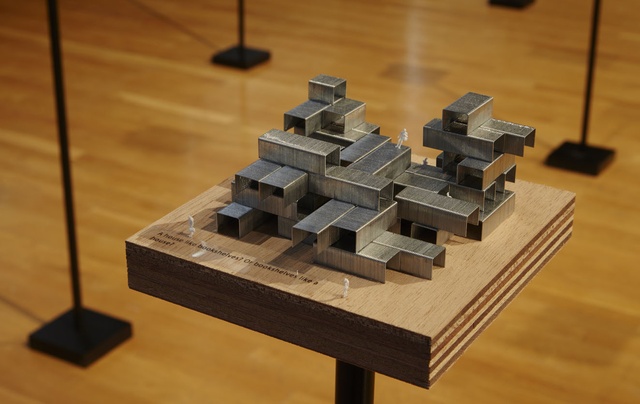 The Chicago Architectural Biennial is scheduled to alternate with the Venice Architectural Biennial. Although it differs in scope and scale, there is an opportunity to use its frontier or "new world" status as leverage for rethinking the formula, drawing on Chicago's historic capacity for radical change and innovation. In lieu of booster superlatives, the Chicago Architecture Biennial speaks with a grounded and genuine desire to be part of the conversation. Recognising architecture's diversity and its agency across many problem types, in its multiplicity the Biennial has captured something of the global zeitgeist,  even while securing Chicago as a site for the exchange of ideas. It is at once both generous and wise, carving out space for itself yet making space for all.