Family and colleagues of the late Australian architect Bruce Rickard are crowdfunding a book detailing Rickard's work and practice.
Born in 1929, Rickard produced commercial, landscape and urban planning projects during his career, but the focus of much of his work was residential. He designed more than 80 homes during his lifetime, many of them in Sydney. Of these, Curry House 2 in Bayview (completed in 1980) won the 25 Years Award (now the Enduring Architecture Award) at the NSW Architecture Awards in 2009.
The Houses of Bruce Rickard is being edited and compiled by a team that includes architects Peter Lonergan and Julie Cracknell, directors of Cracknell and Lonergan Architects.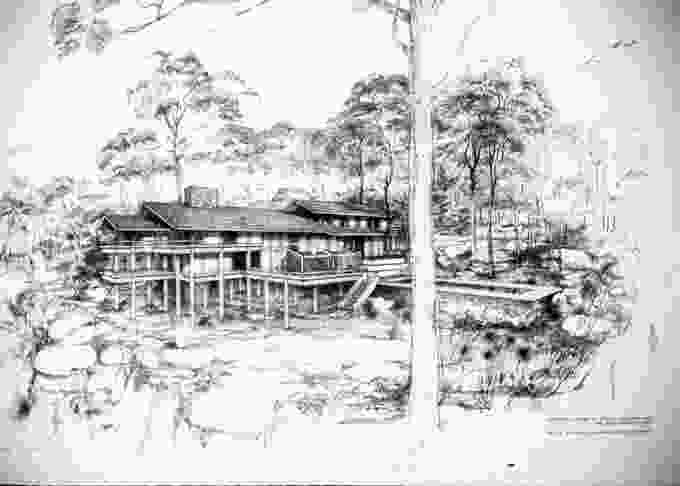 Lonergan said, "Julie and I were friends with Bruce Rickard. Julie worked for Bruce in the early 1980s, [which is when] we became friends with Bruce and his family. Bruce's son Sam went to school with Julie's sister and over the last four years I've been working with Nick Rickard, another one of Bruce's sons."
Rickard's work was strongly influenced the work of Frank Lloyd Wright, which he had been exposed to while studying overseas.
"One of the first things I spent time with while going through Bruce's archive were all of his letters, these letters he sent to his mother while studying overseas […] from 1954 to 1957." Rickard studied landscape architecture on a scholarship at Pennsylvania University under Scottish landscape architect Ian McHarg, author of Design with Nature (1969).
Lonergan said that Rickard "had a fabulous exposure then to a different type of architecture," which was also when he was exposed first-hand to the work of Frank Lloyd Wright. Included in Rickard's archive were "thousands of slides of Frank Lloyd Wright buildings [taken] in the 1950s which have never been seen."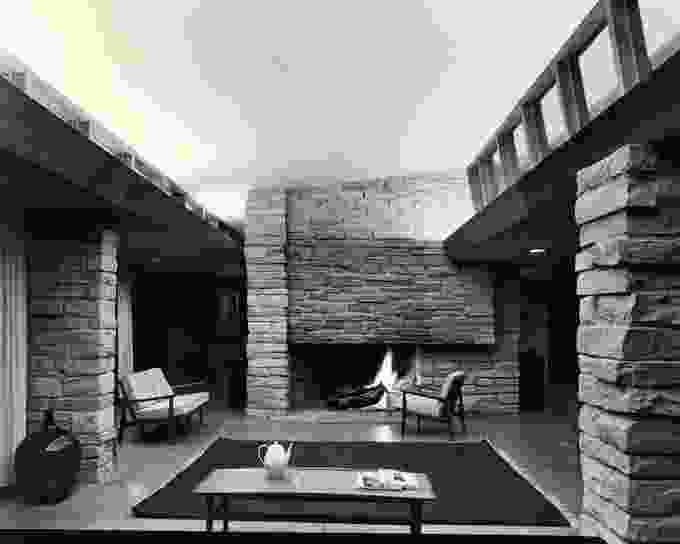 In an interview with architect Ben Giles in Houses magazine (issue 40, 2004), Rickard said, "When I went to America and saw Wright's work he convinced me that this was the way to go." In the same interview, Rickard said his work in his later career "doesn't resemble much of [Wright's], except that I still use the same principles that [Wright] espoused."
While the idea for a monograph of Rickard's work had been talked about as far back as "the late 1990s," the idea fell by the wayside for a time after Rickard's death in 2010.
"After Bruce died it became a difficult topic for the family," said Lonergan. "After a period of four or five years [Rickard's son Sam Rickard] decided to get the project back up again because he promised his father he'd do the book."
Rickard's sons Sam and Nick delivered an archive of material to Cracknell and Lonergan Architects' office.
Rickard's notes, sketches, drawings, photographs and letters had never been properly catalogued or preserved. Lonergan and others began the process of properly archiving the collection, which involved removing staples, cleaning photographs and scanning faxes. It was during this process that Lonergan began to think of a book that was broader in scale than a simple monograph.
"As I was going through the archive […] a series of themes arose from what I could see about the way Bruce practised, which was unique and, I thought, worth reporting on.
In addition to photographs by Max Dupain and architectural drawings by Rickard, the book will include a number of contributions by architects, academics and people who have commissioned or lived in one of Rickard's houses. This will include contributions from landscape architect Helen Armstrong and interior designer Babette Hayes.
Lonergan believes that Rickard's way of working could offer valuable insight to architects young and old due to his "scientific rigour, which is evident in all of the drawings. From his plans, to his formal perspectives, to the way he photographed buildings when they were finished."
"Not only is there a great body of work, there's a great body of practice that's didactic and has the potential to provide insight to young architects and students on designing in this particular landscape."
Speaking to Ben Giles in Houses magazine, Rickard said that his advice to new architects was to "try and stop waving your arms around."
"If you have an idea, draw it to scale and see if it works […] it's all very well to say, 'Oh yes that's a good idea,' but test it. Test everything."
Lonergan said that one of the most distinctive parts of Rickard's practice that is discernible from his archive is the intensive planning process he went through when designing a house. This involved the production of three, meticulously considered plans that considered how to mediate the relationship between the site and the floor plan of the house.
"It wasn't just simply putting in a bunch of concrete pillars to get the building out of the ground. There was this deliberate planning exercise that mediated the contours [of the site] to a level platform."
This thoughtfulness continues up into Rickard's roof plans, "so the roof wasn't just simply a hat. It had earmuffs, if you like."
The Houses of Bruce Rickard is being crowdfunded via Kickstarter with a funding target of $25,000. The project page can be viewed here.
Related topics