The CSIRO has partnered with developer Celestino to establish its first operational Urban Living Lab in Sydney, where it will design and test urban development concepts that will make cities and urban spaces more sustainable.
The Urban Living Lab will be located at the proposed $5-billion, 28-hectare Sydney Science Park in Western Sydney, the first precinct of which has been designed by Celestino in conjunction with Urbis and Francis-Jones Morehen Thorp.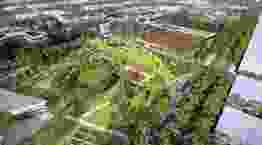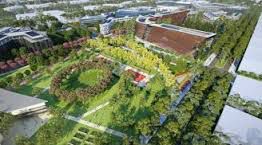 Working within the Urban Living Lab's test environment, researchers will examine the connections between issues such as urban greening, energy efficiency, demands for water community wellbeing and health and the impacts of technological advancements.
The research will be used to develop more sustainable cities and urban spaces in the face of pressures such as population growth and climate change.
CSIRO Land and Water acting director Paul Bertsch said, "By working with government and industry, our research will enable Australia's cities to become more economically, environmentally and socially resilient."
Research topics already under consideration include:
The impact of increased urban greening on local temperatures and ecology, changes in demand and consumption of water and energy, and the influence on community wellbeing and health
Smart water systems that can efficiently provide different classes of water for uses on demand
The influence of digital disruptions and information technology advances on urban structure, industry development and community connectivity.
Celestino CEO John Vassallo said, "Once developed, all of these technologies will be tested on the homes, businesses, shops, roads and parks of Sydney Science Park."
The first buildings at the Sydney Science Park are due to be operational by 2018.
Related topics